76. Big Night Out (January 30, 2013)
Sunday, February 3, 2013
Hell-oh,
sick
people!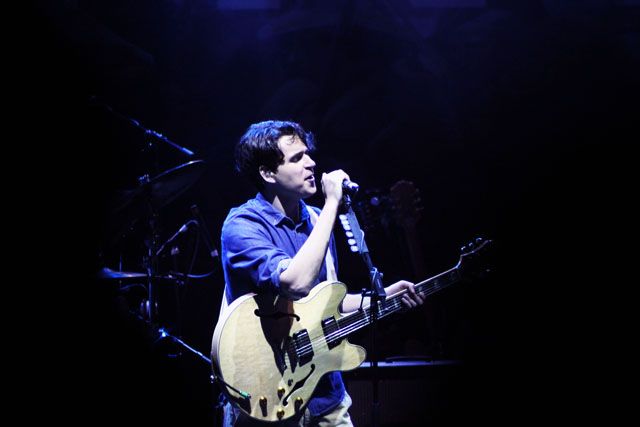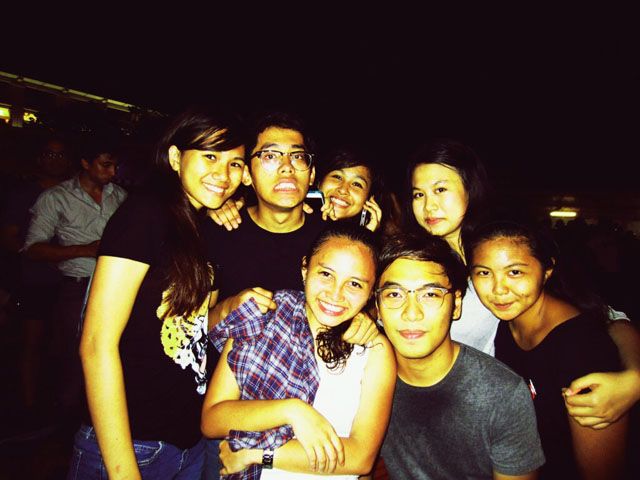 Last night was officially the best night of 2013 so far. Great company, great music and great dance moves. It was all amazing and unintentional. I went to Big Night Out with everyone that I love to be with at a gig and it felt so amazing. I love how unintentional it all was to be in a huge group with everyone you love being with. Thanks Soufi, Ayesha, Haqs, Noi, Farah, Farihin, Shameera and Nadia for being there, it was all a huge blast!
I went in with Noi and Haqs and met up with some of their friends near the back of Fort Canning. Then Ayesha joined us and after that Farihin joined. First up was Band Of Horses and they were pretty good, I must say. It got a little boring and too country after a while and I don't know why. But Funeral was amazing, it made me go crazy. Soufi and Farah joined after Band Of Horses.
So by the time it was Vampire Weekend, I was with this bunch that are amazing to be at a gig with. They all just make me feel alive and happy. VW was so so so so so good. Not only are their songs already so upbeat but with that and having to hear it live, it felt perfect to just dance all night long. We had a perfect view (thanks to the slope), and we could see everything and dance, sing our heart out. It was so good to be next to Soufi dancing and singing. That girl gives me energy. Gosh, VW live were mind blowing!!!! There was literally so much space for us to dance because everyone basically stood there. I don't know how they did it.
BREAK TIMEEEE. Still had so much energy in me and so I decided to disturb Nadia and she and Haqs were wondering how I still had so much energy in me, as though dancing crazily to VW was not enough. I also danced with this French lady and her boyfriend and ugh, I'm so bummed I didn't get a chance to talk to them because they seemed so nice and amazed by all of our dance energy hahahahaha. Soooo cute.
When Yeah Yeah Yeahs came on, my heart was pumping, gosh, this was some childhood music my sister introduced to me years ago in Paris. To see them live is like to have my childhood relived. She open with Cheated Hearts, my favorite song by YYYs. It was just all so crazy and dance worthy and sing worthy. Although, their buildup was a bit weird. Gold Lion was so good too. It was one of the most insane shows I've ever been to, same with VW. THEY ALSO PLAYED BLACK TONGUE AND THAT WAS THE BEST SONG LIVE EVERRRR. When they left the stage without playing Maps, I WAS BASICALLY LIKE 'BITCH NO, COME BACK OUT.' So emotional when they did come back out and play Maps that I almost cried with Soufi and Ayesha. AAHHH. Farihin was also a great partner to sing my heart out to hahah! Then it went absolutely insane when YYYs played Date With The Night.
Pure beauty and pure satisfaction. Everything was just perfection and beautiful from the people I spent time with at the gig to the music and the dancing and singing. A night I will remember and a night that I never expected to be THIS amazing. It has fulfilled all my wishes and dreams. Thank you everyone who made tonight perfect.
Pictures under the cut!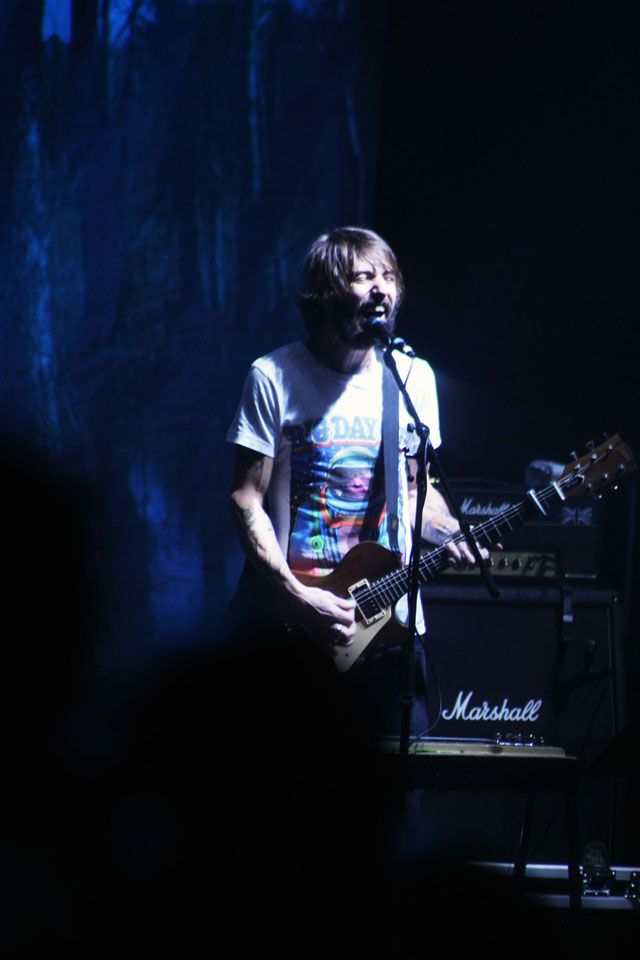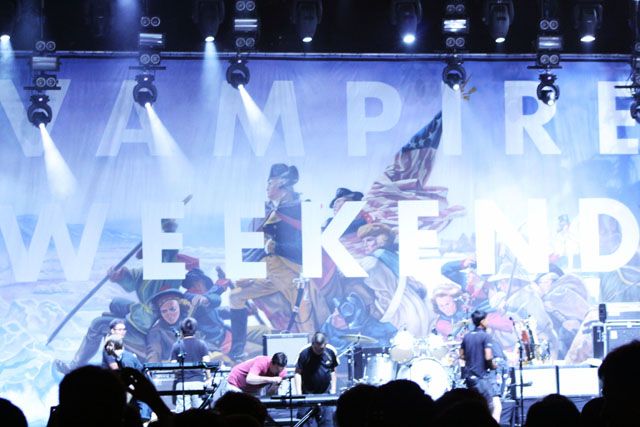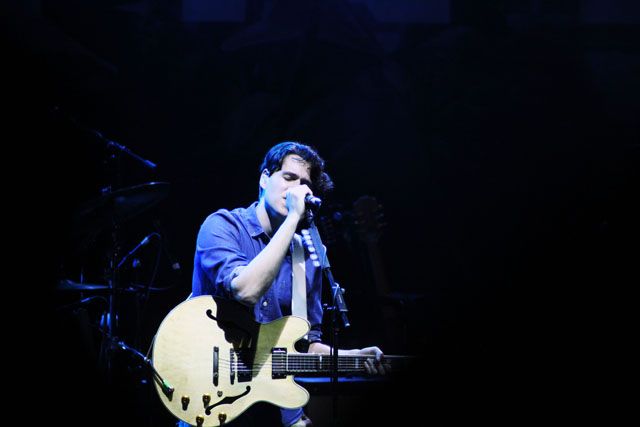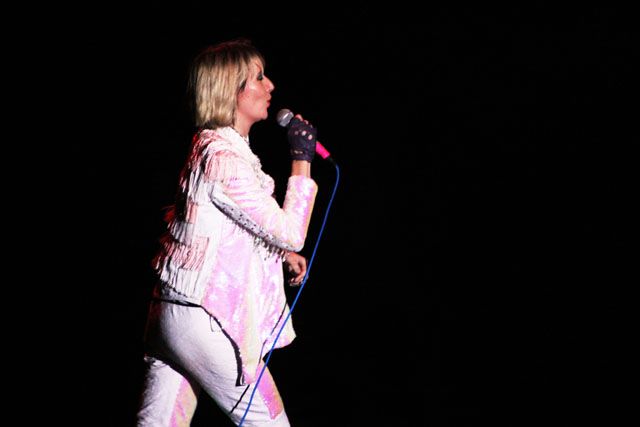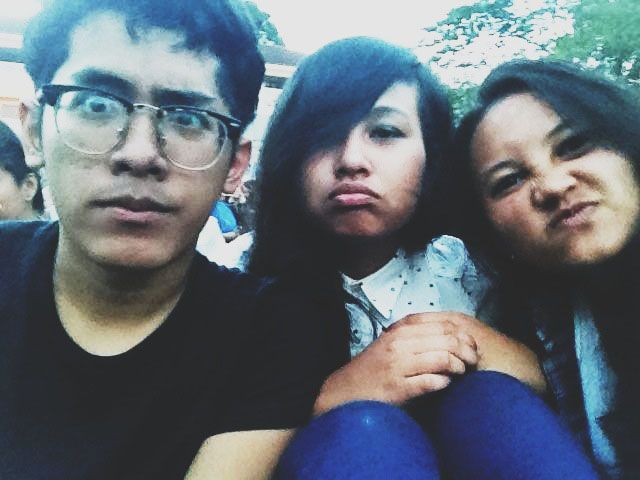 See you strangers.