49. DOC Refresh (April 28, 2012)
Sunday, April 29, 2012
Hell-oh,
sick
people!
The last week has been exhausting. I am exhausted everyday. And sometimes I don't know why. I am lethargic, uninspired, unmotivated. I have no interest in school anymore, no life in school, no feeling whatsoever. I am bubbly yet inside, I am numb. I just want to sleep and dream and dream and dream and dream.
Sometimes it's like: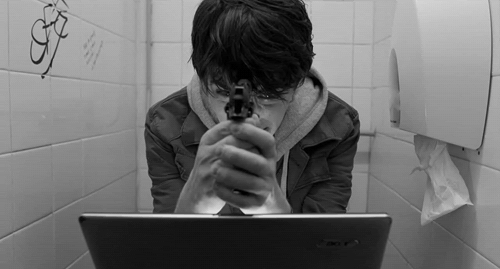 But no. It's just me. My head is everywhere. I am unsorted.
On a brighter note.......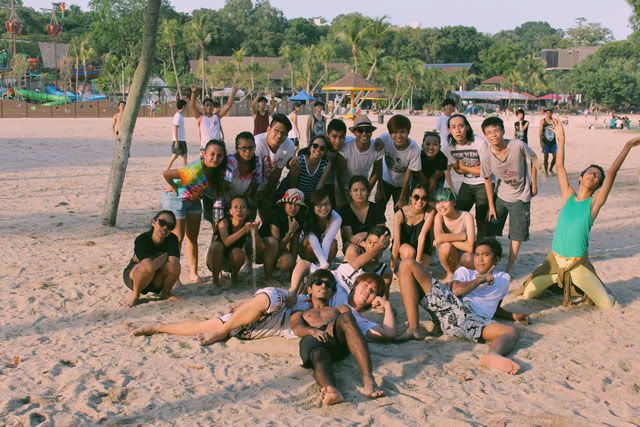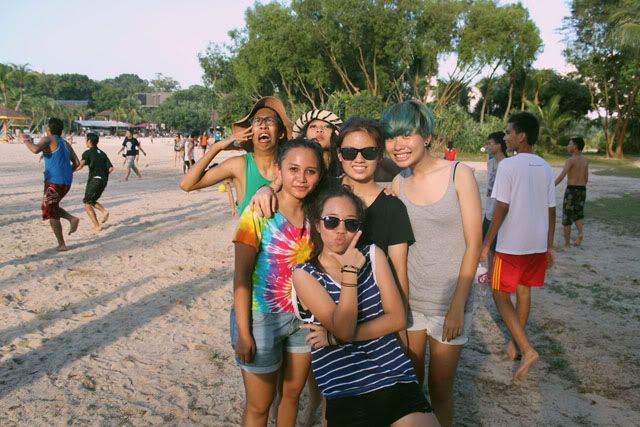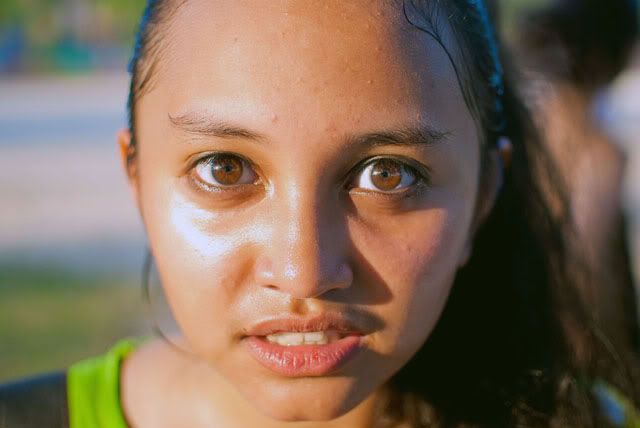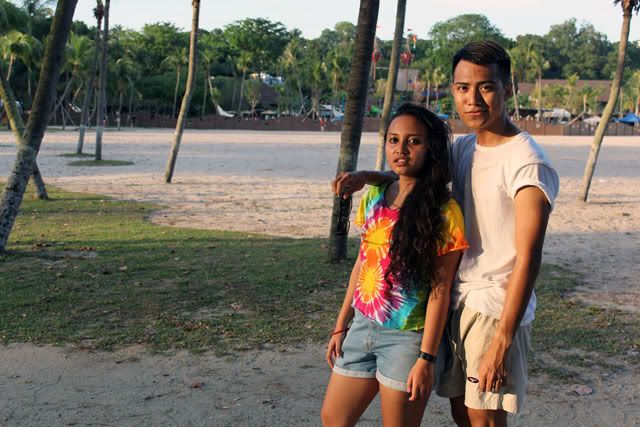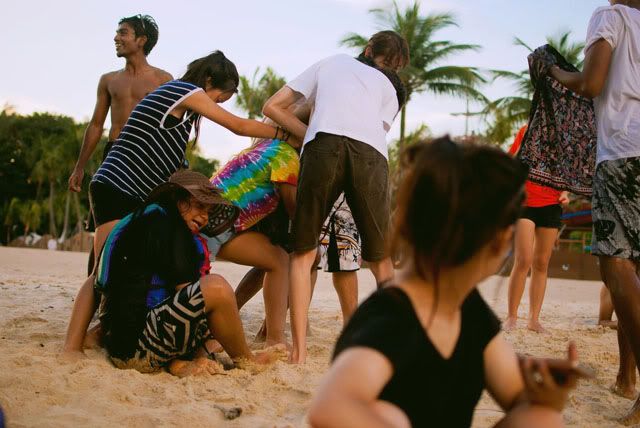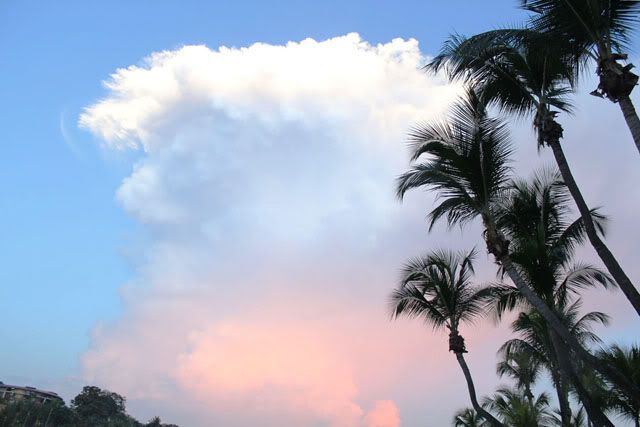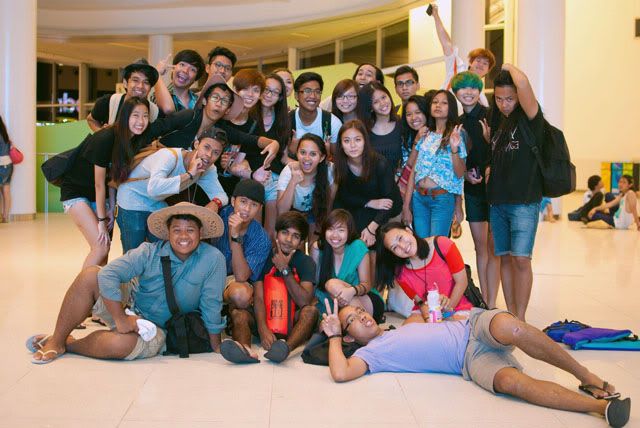 And I think I drained my energy yesterday. But in a good way. I had a lovely time with my Programmers at Sentosa for DOC's Refresh. I was too happy seeing them. Maybe because there is lack of togetherness and lack of happiness in the house these days. Therefore, it was great seeing familiar faces again. I had no idea that you could take 30 from Bedok to Vivocity and it'd take like 12345618793410293847029381473 years faster. It was a great bus ride with Hanif, Anza, Timah, Syaza, Yan and Novy.
My first time in Sentosa and I must say, it's normal during the day, just like any other beach with people enjoying themselves. But the sky was blue and the clouds were fluffy and the sun was shining bright like it never did before. It was a beautiful day. A beautiful day to sweat and have fun playing games as though setting aside the troubles momentarily. To see happiness on everyone's face is like having light in your heart. You can't help but smile too. That's how I felt the whole day....which felt nice for a change.
And what's new? I expected the boys to pick me up and throw me in the sea just like how they did to everyone else. I struggled but oh well, I had brought extra clothes anyway. The water tastes like shit by the way.
The sun has set and we went to shower. Not a pleasant sight looking at someone's butt naked in the toilet, but okay. Clara, Jaslyn and I were....uhh..........longboarding on that mini thing? WHAT'S THAT MINI THING CALLED? Oh well, but it was fun.
We headed back to Vivocity and had dinner. I went to get food at Burger King with Timah, Syaza, Asri, Zully and Ariffin. We went back to the roof and ate and chilled. The night sky was beautiful too. I was surprised to see stars.
Bus 30 bus ride with my Eastsider Proggers was amazing laughing our asses off. The whole bus was annoyed with us. But it was a mindblowing bus ride. And it was a fucking great day with my Proggers. I love these bunch of people, I fucking love them.
An update on DOC soon when all the pictures and videos are uploaded.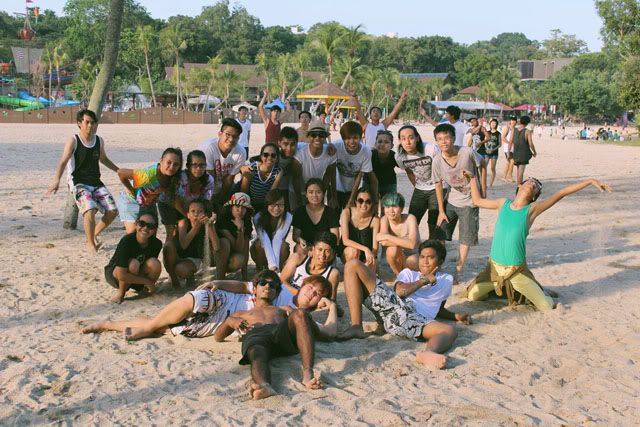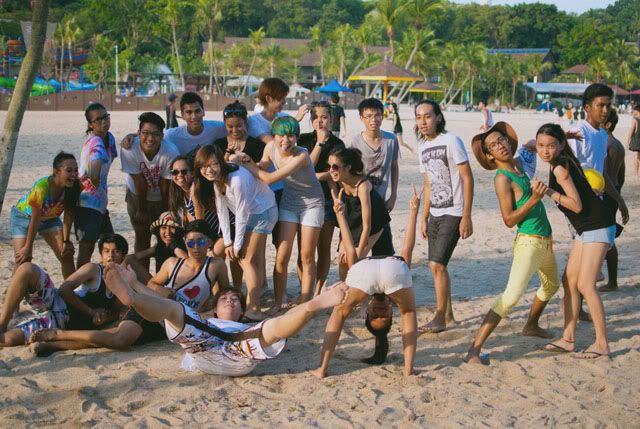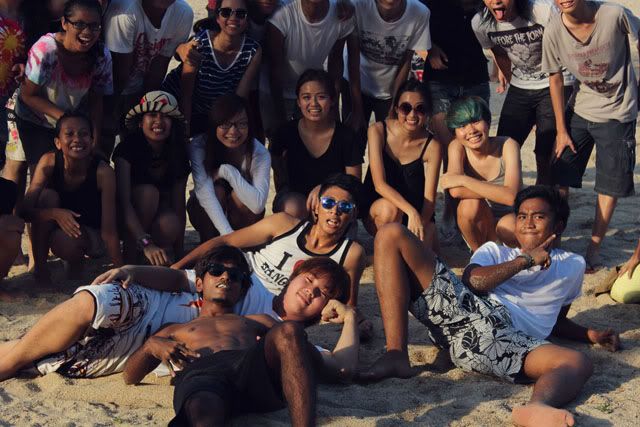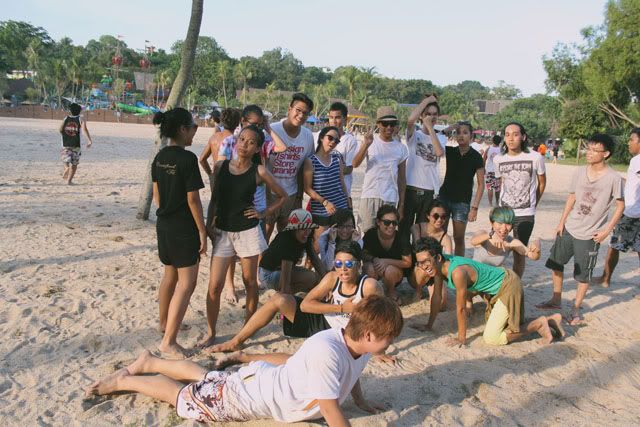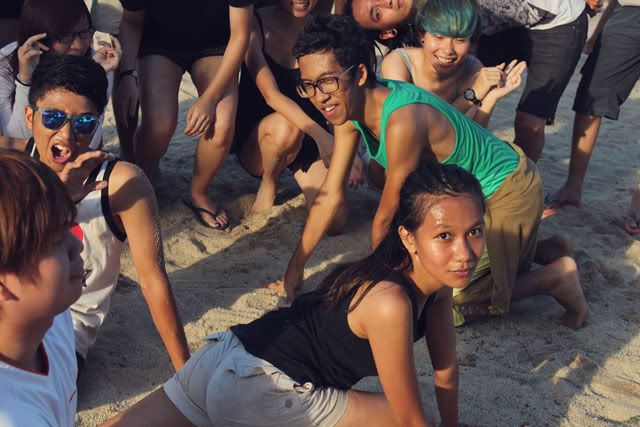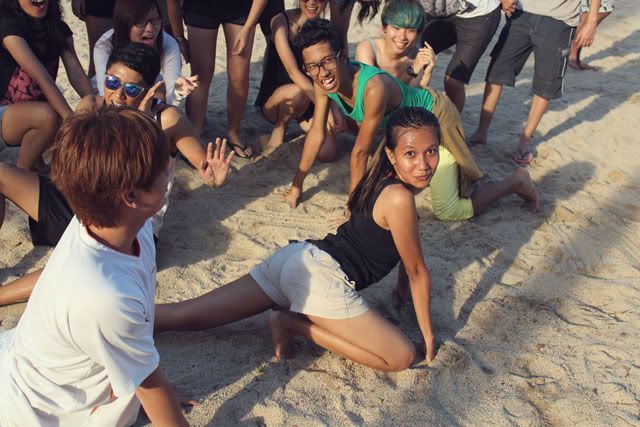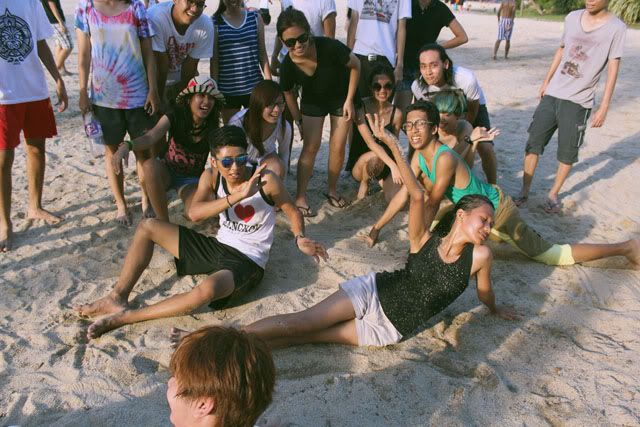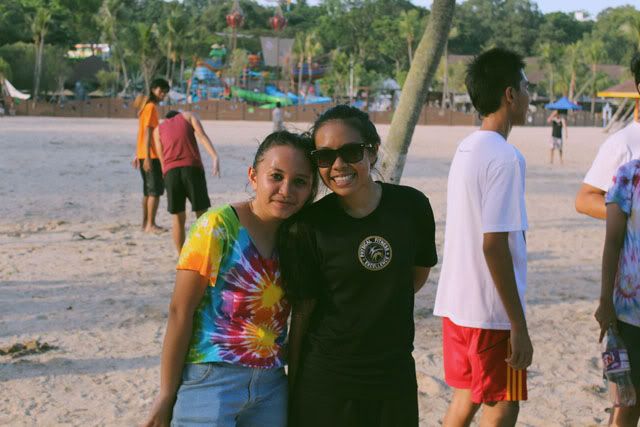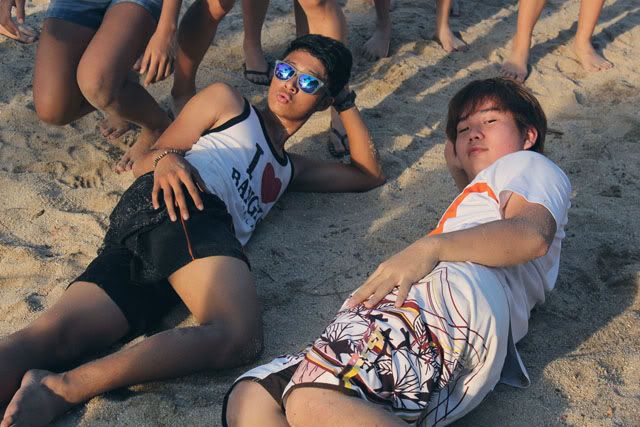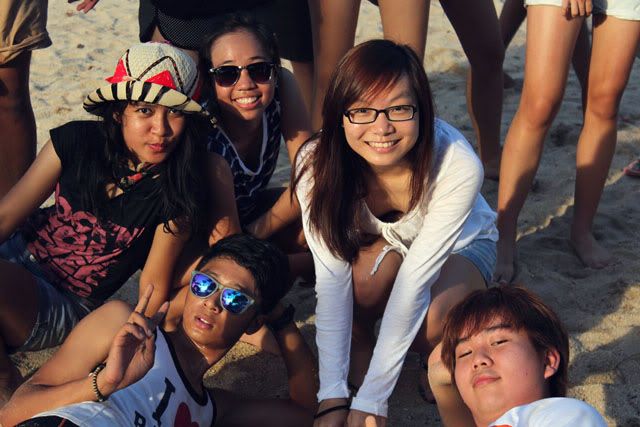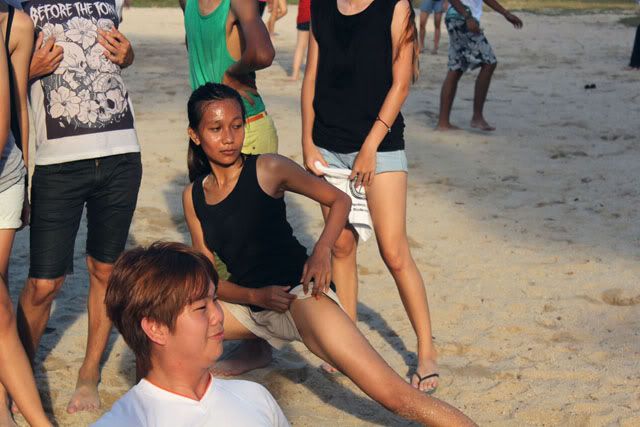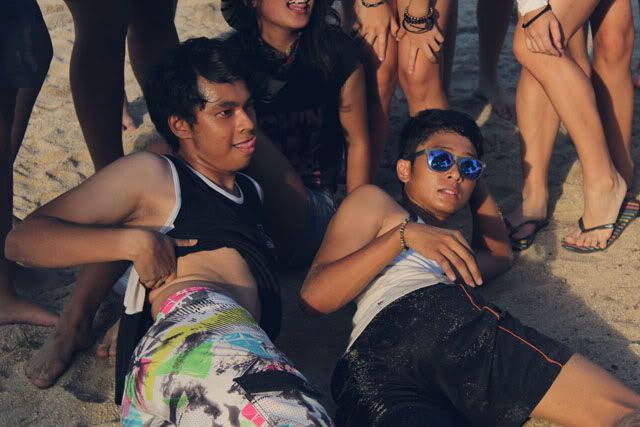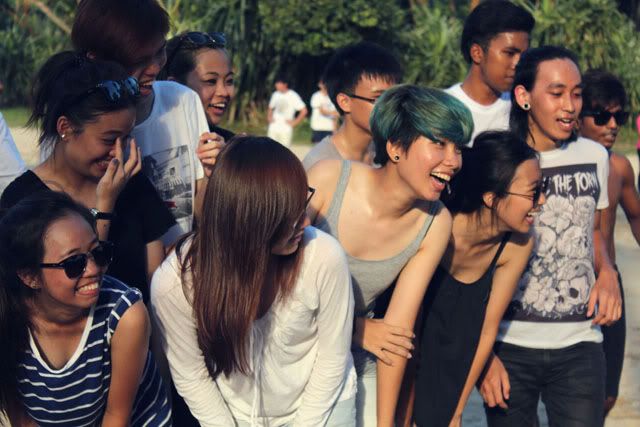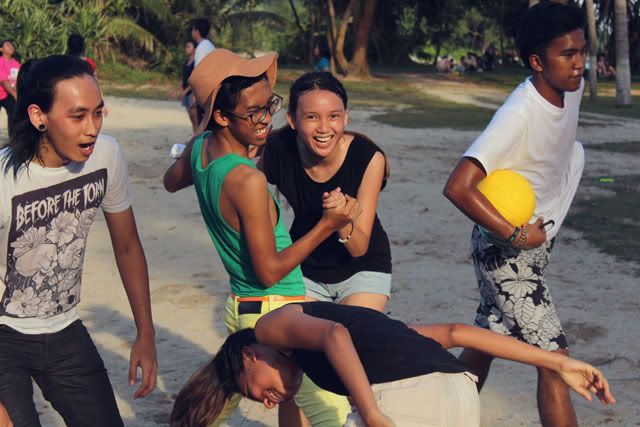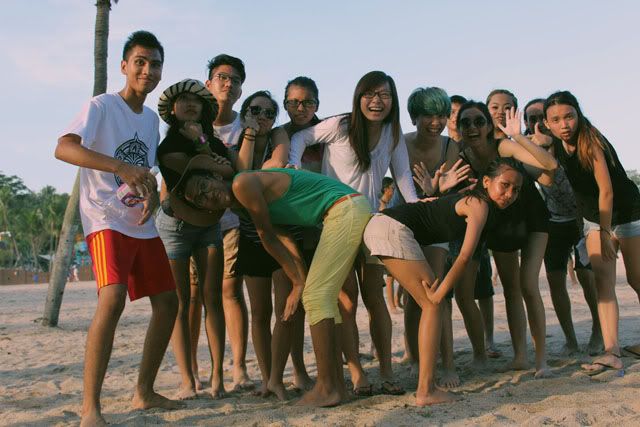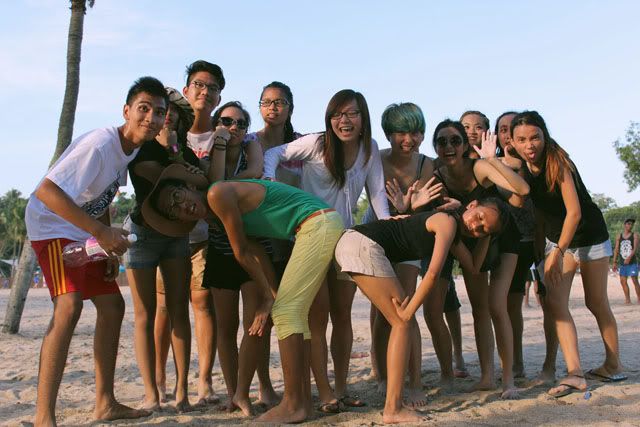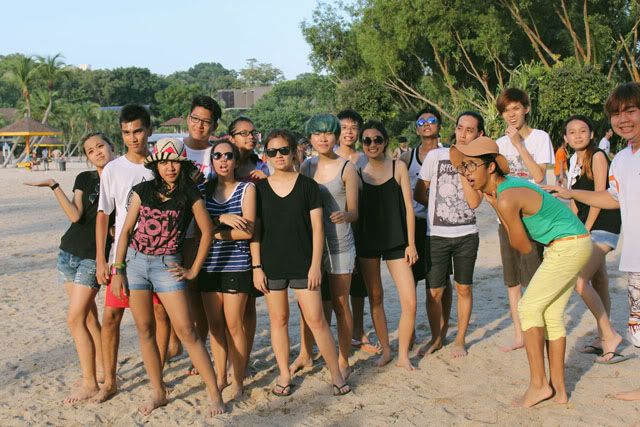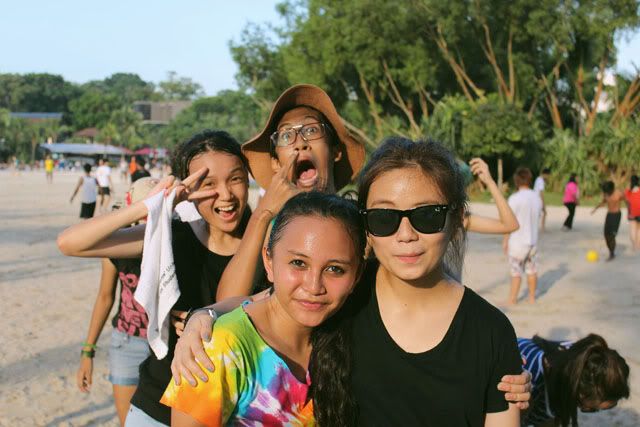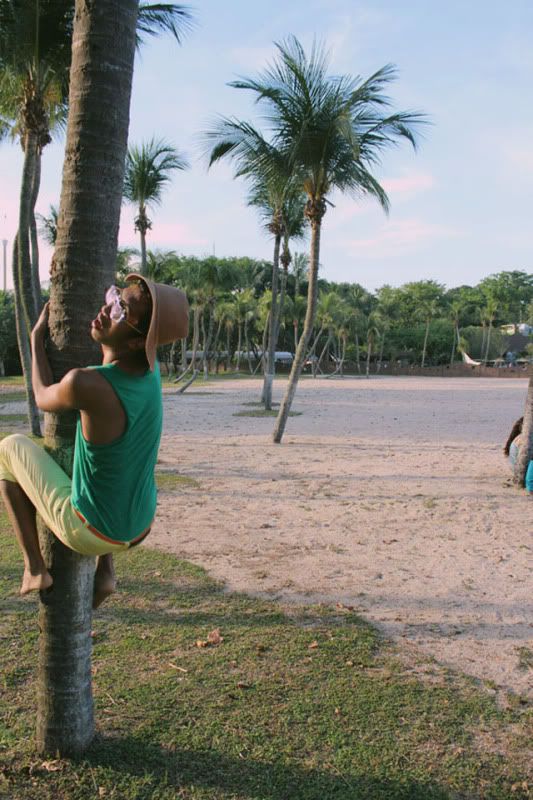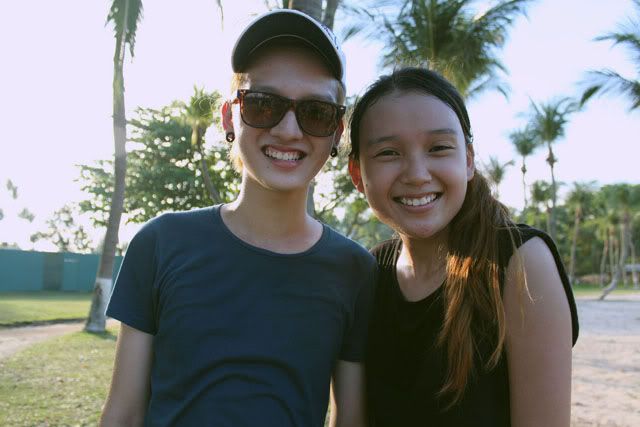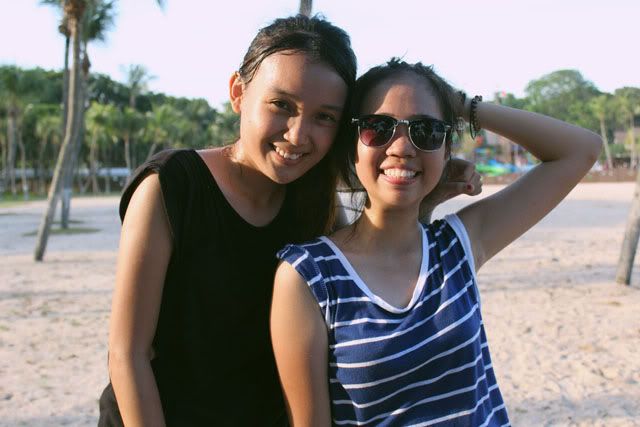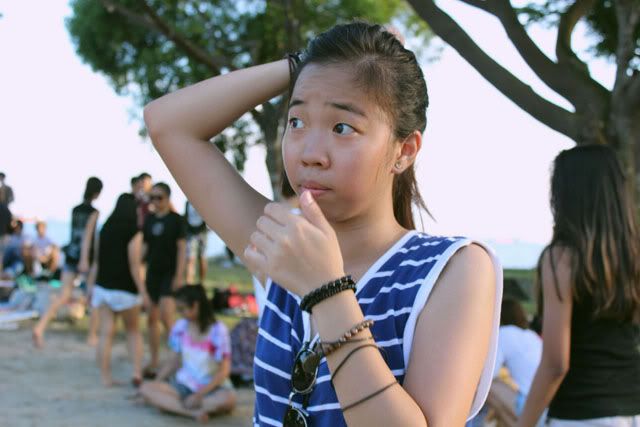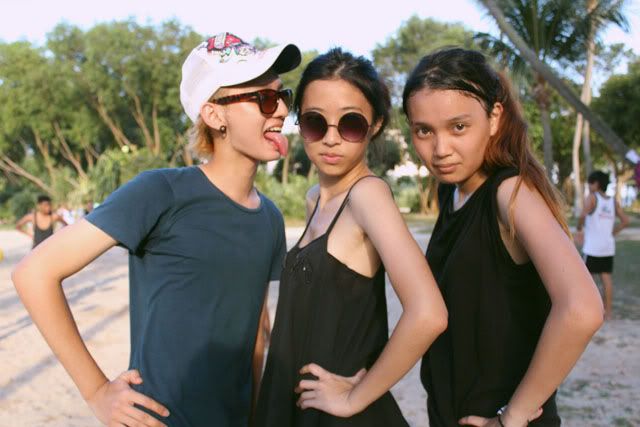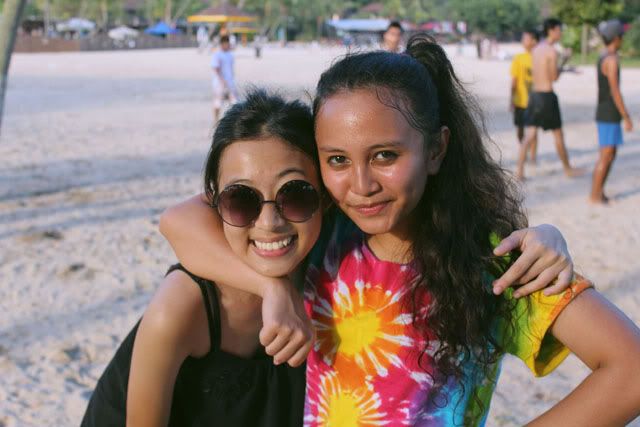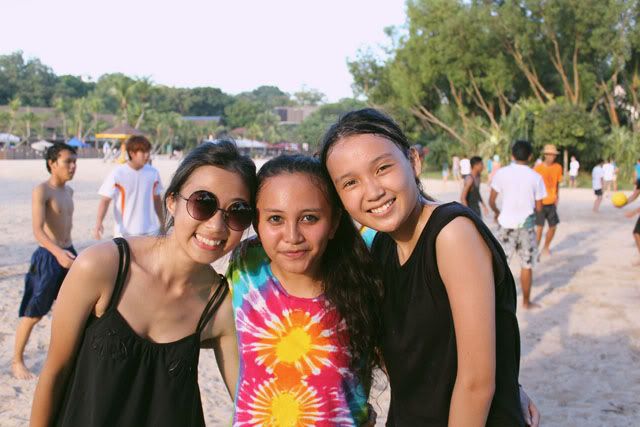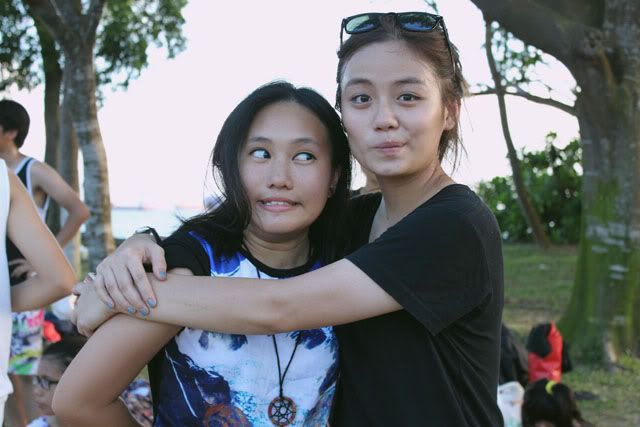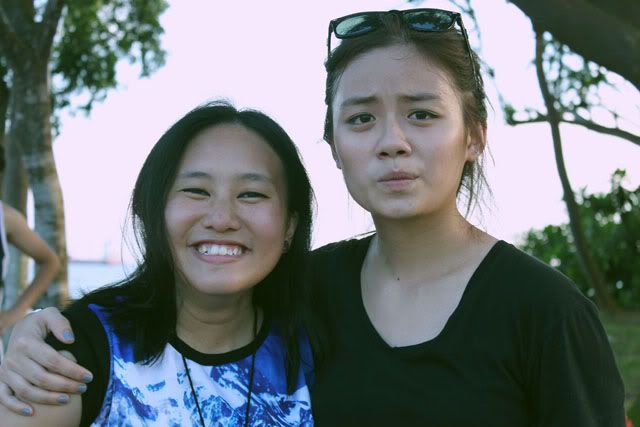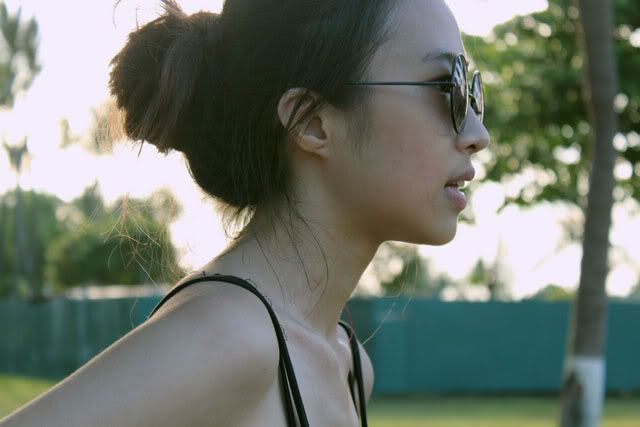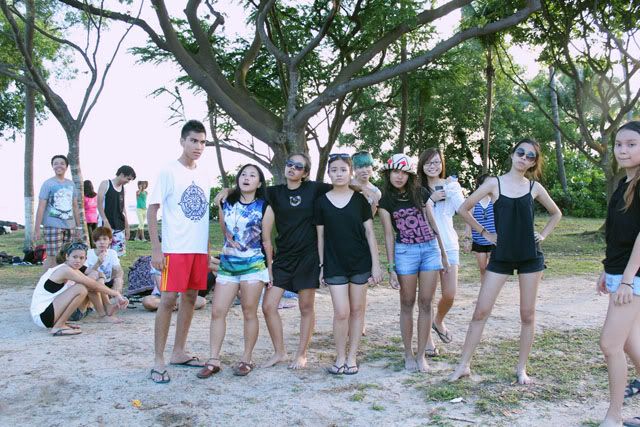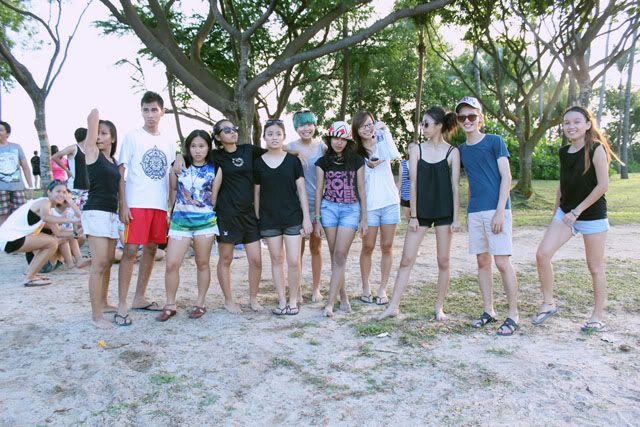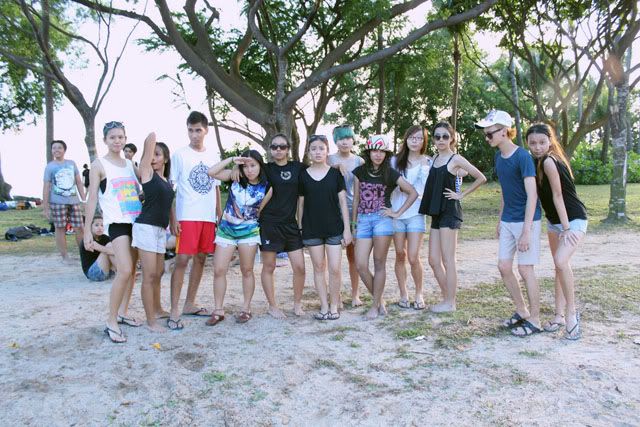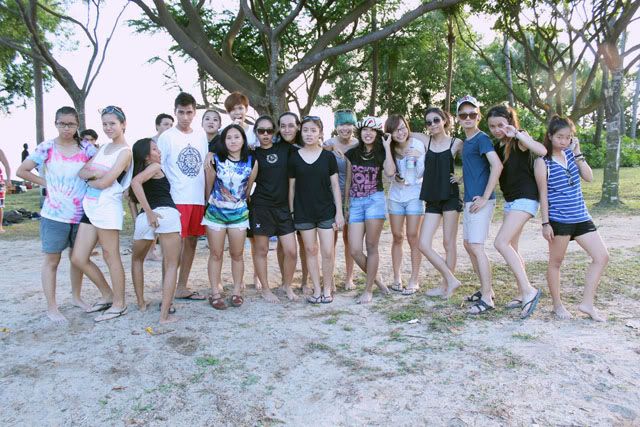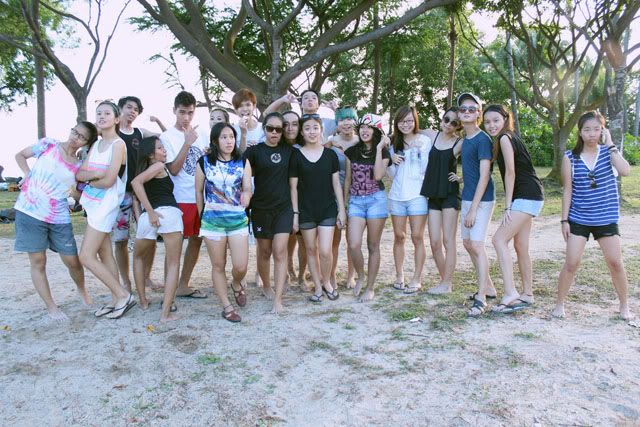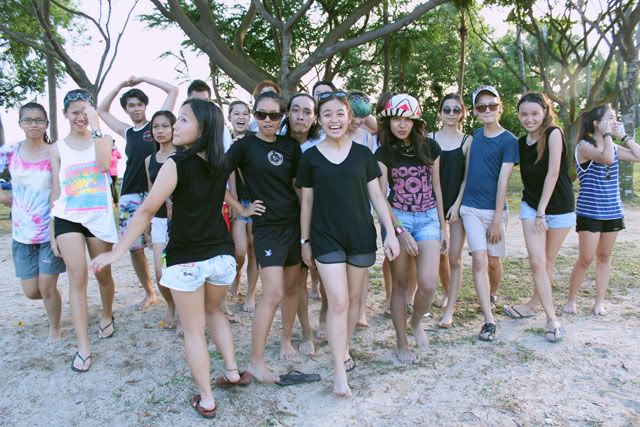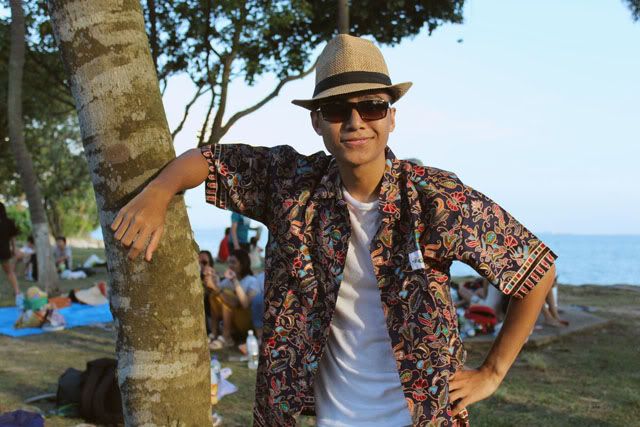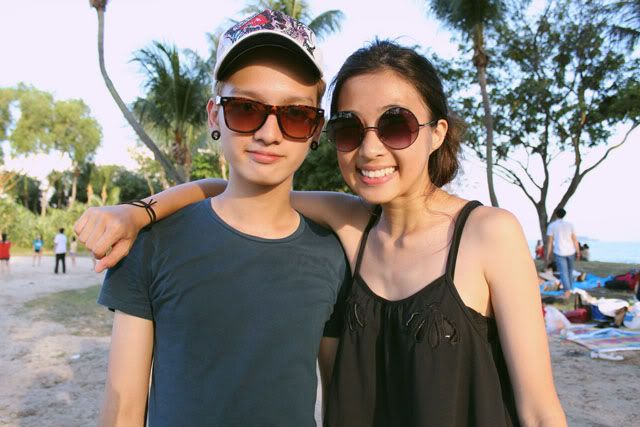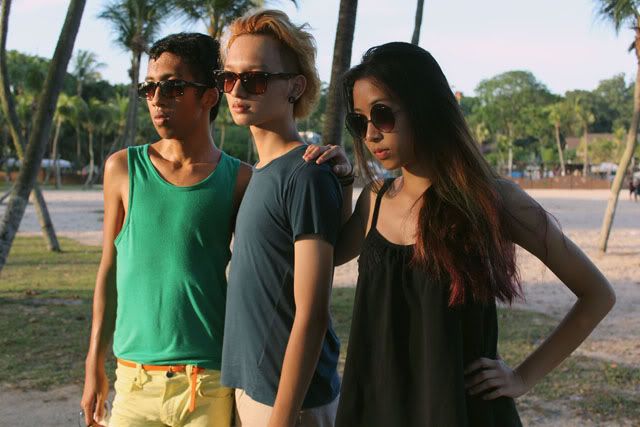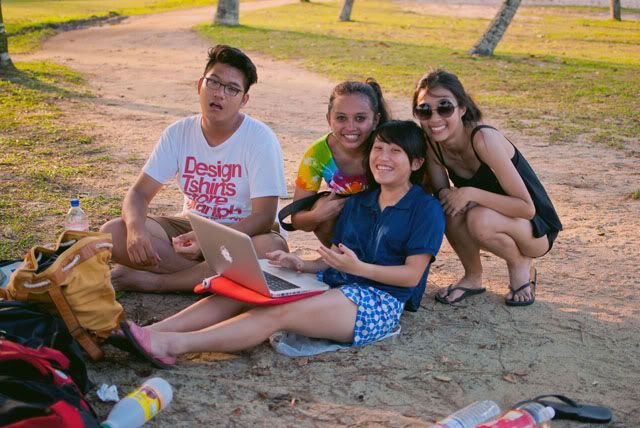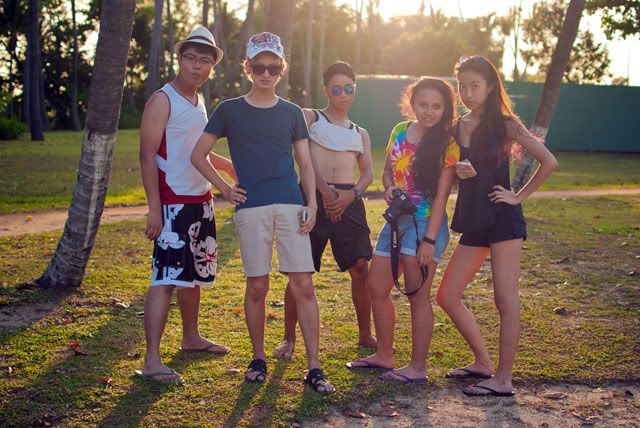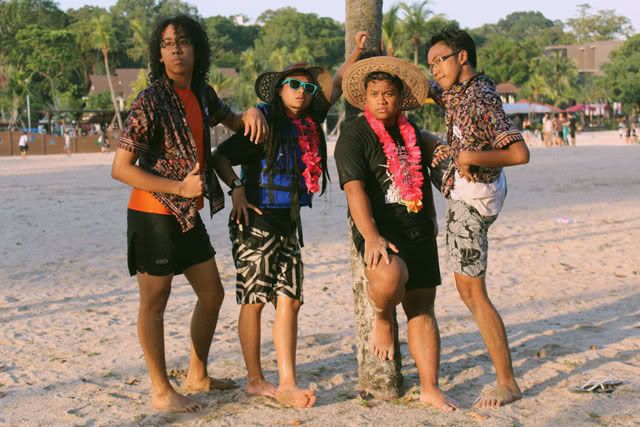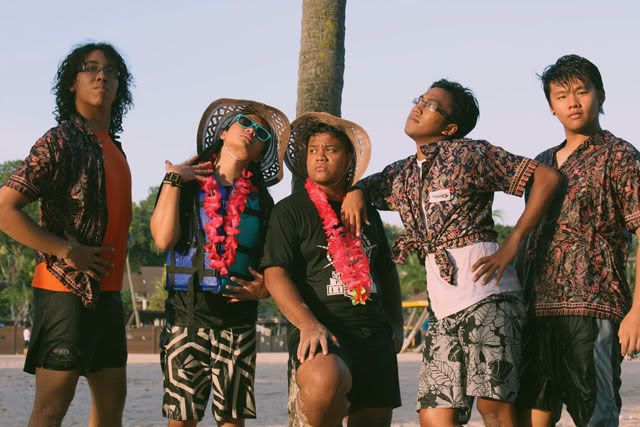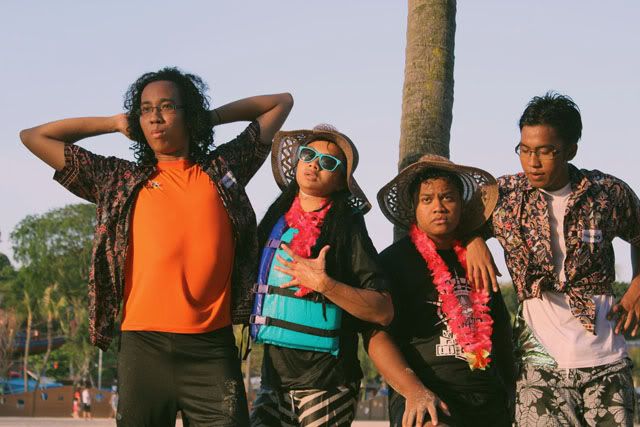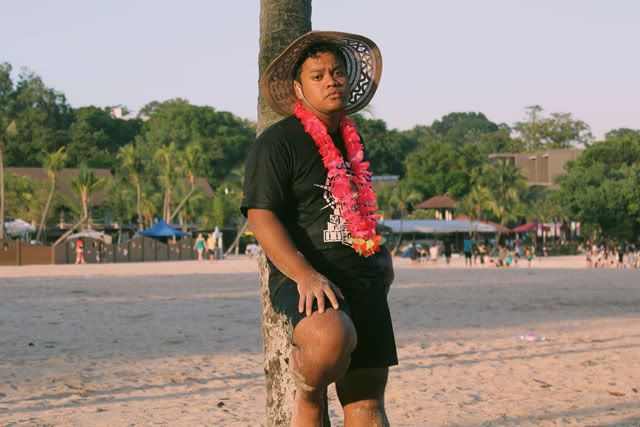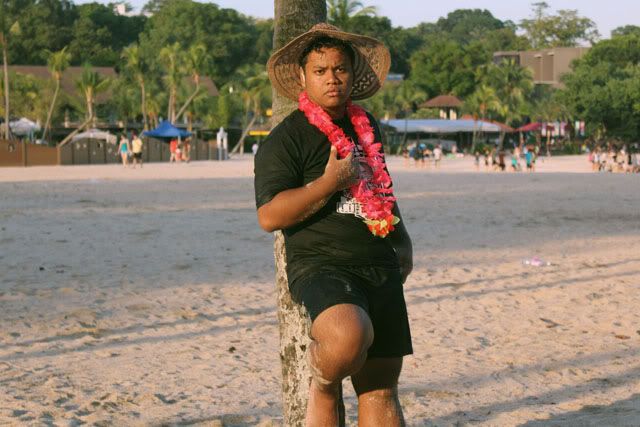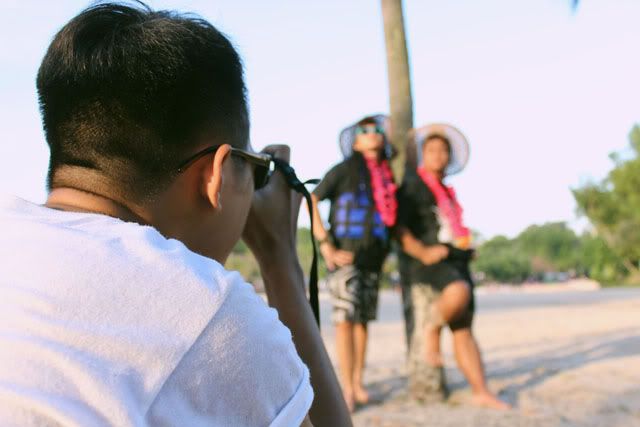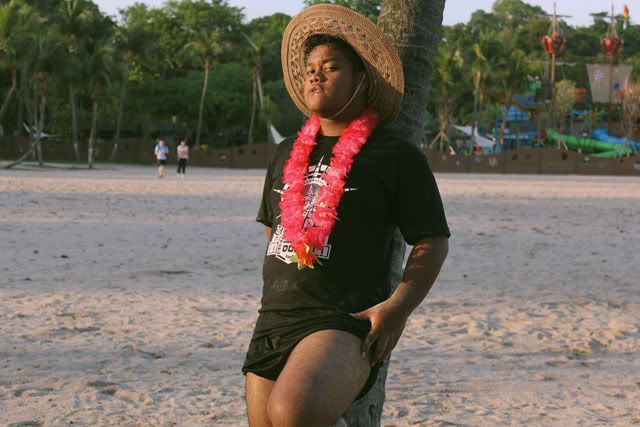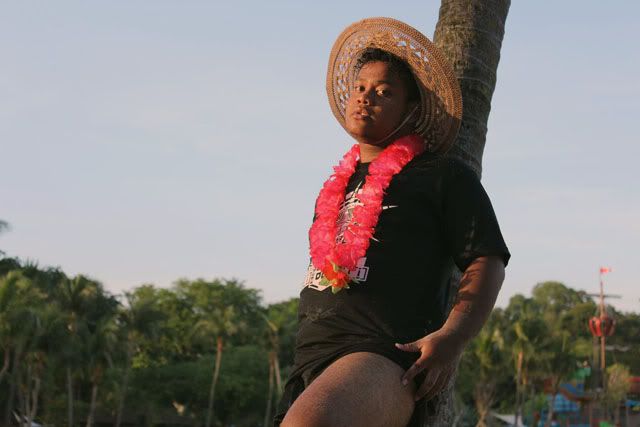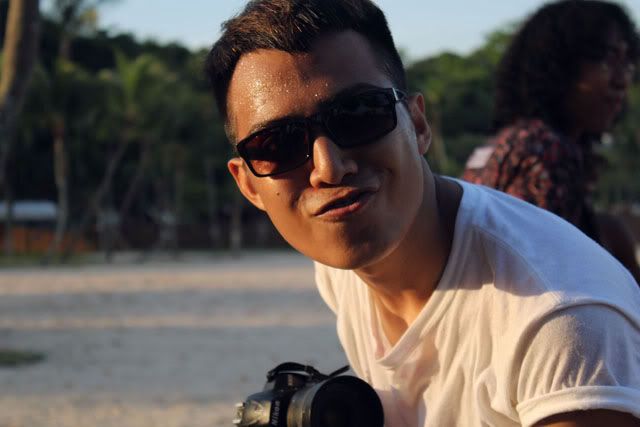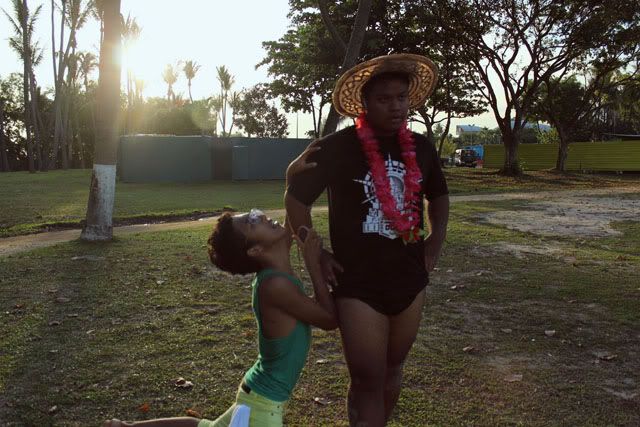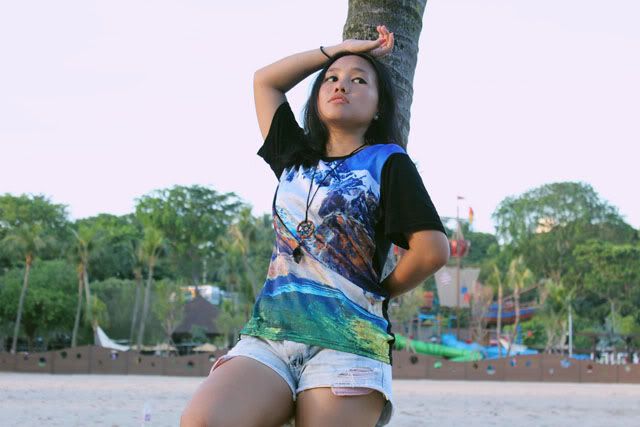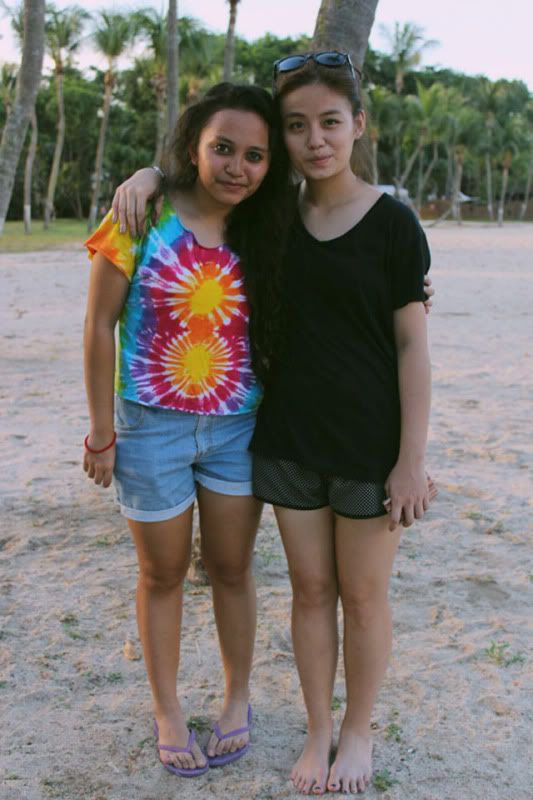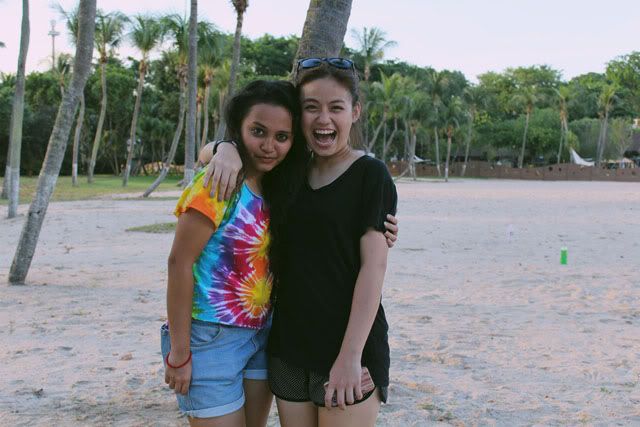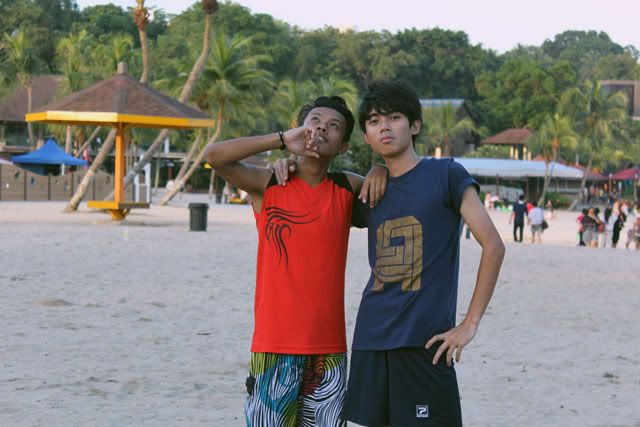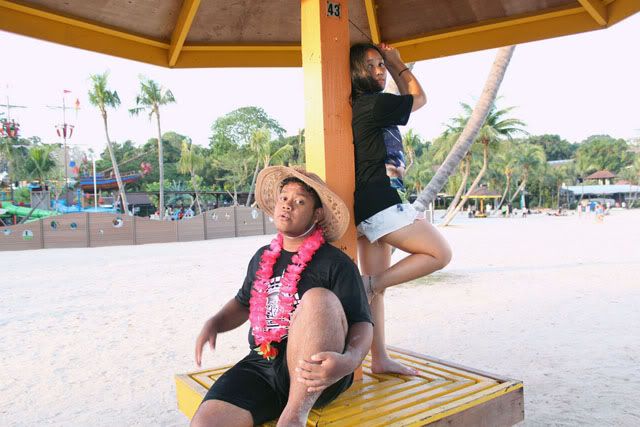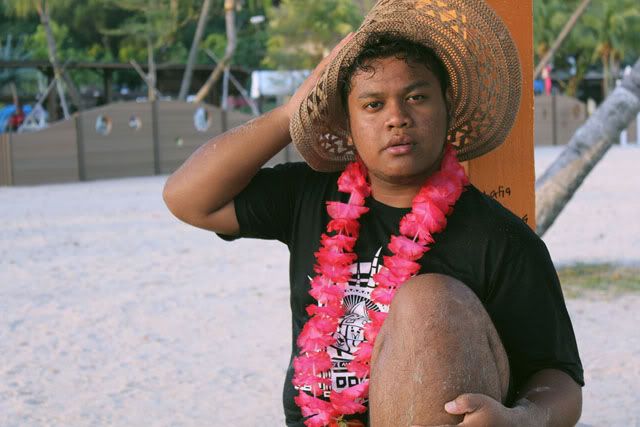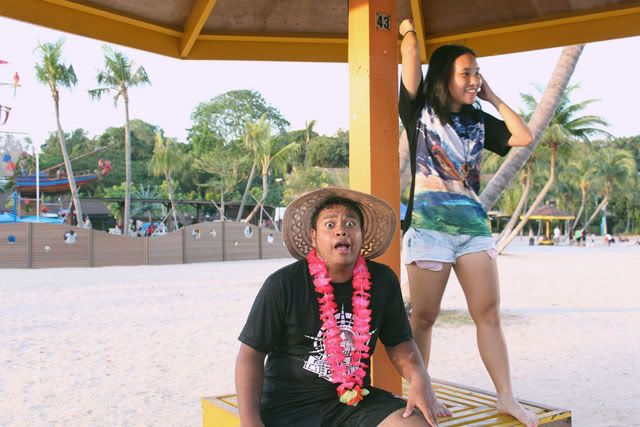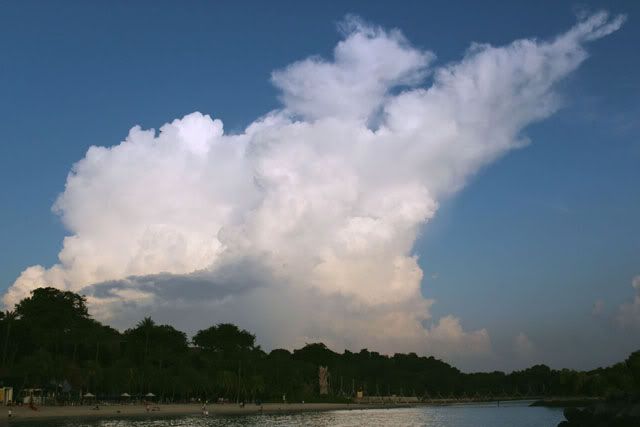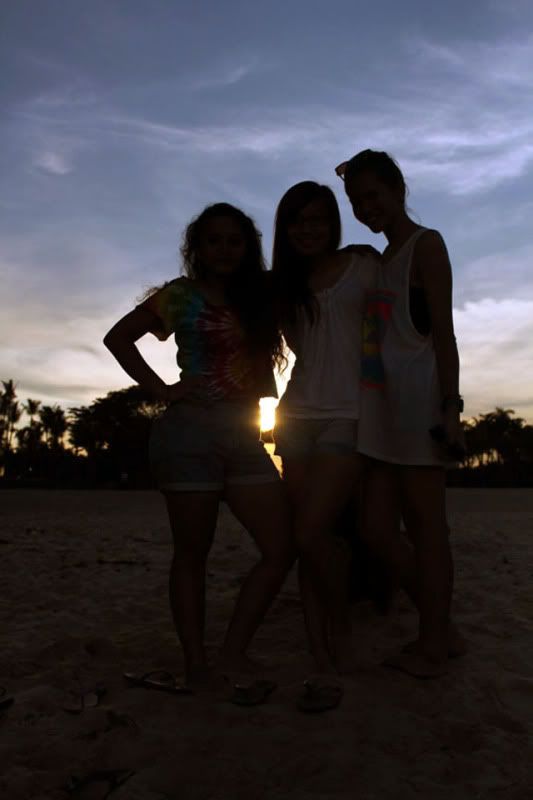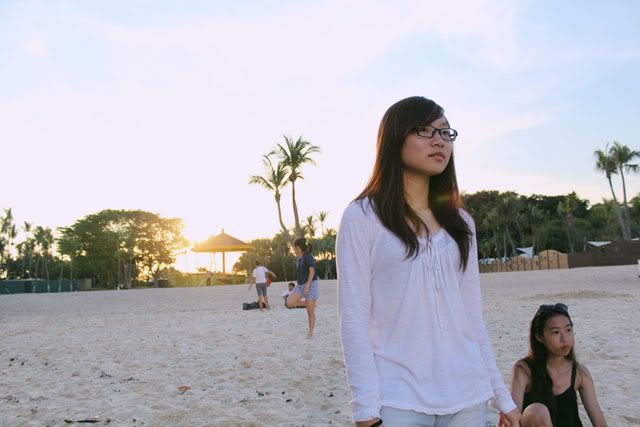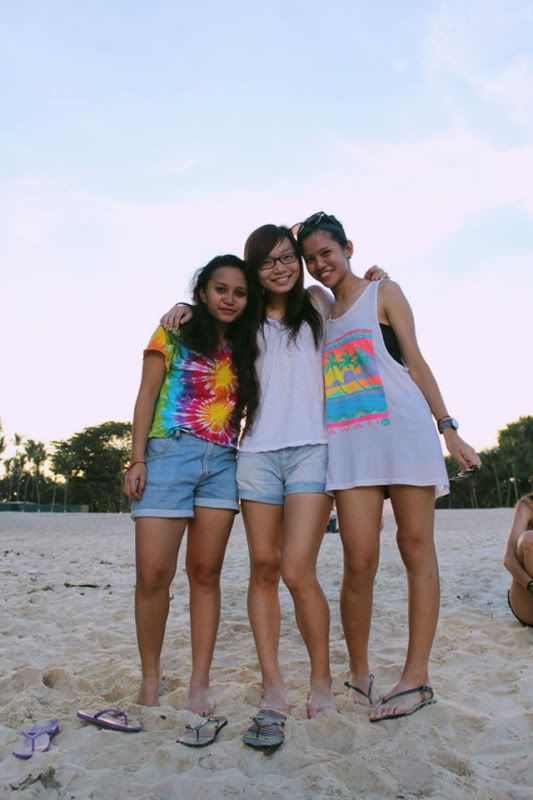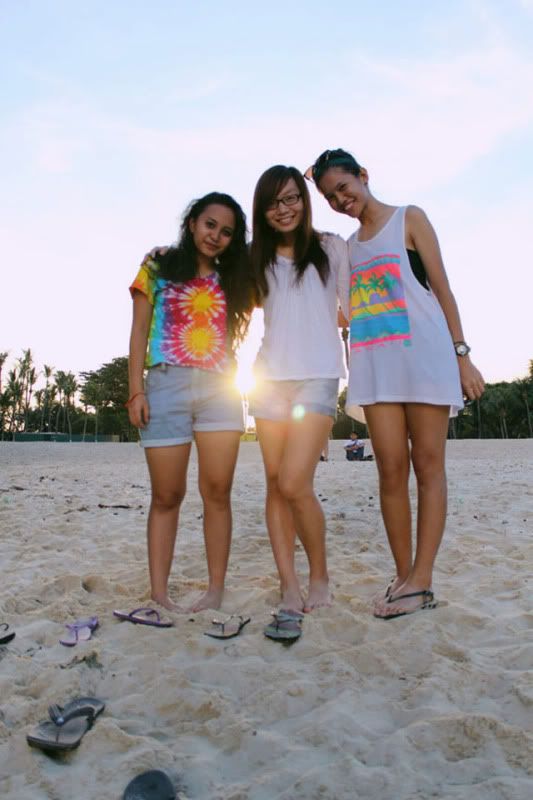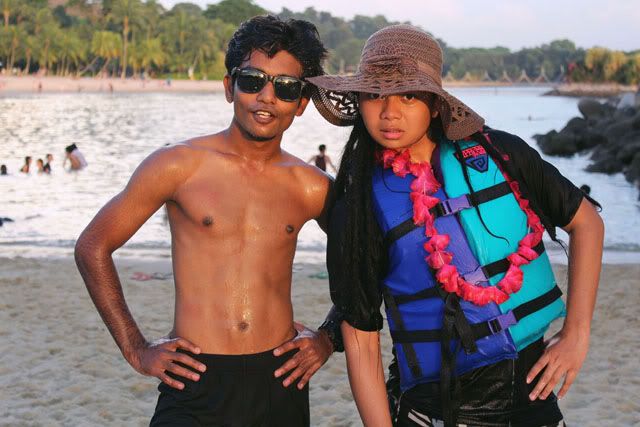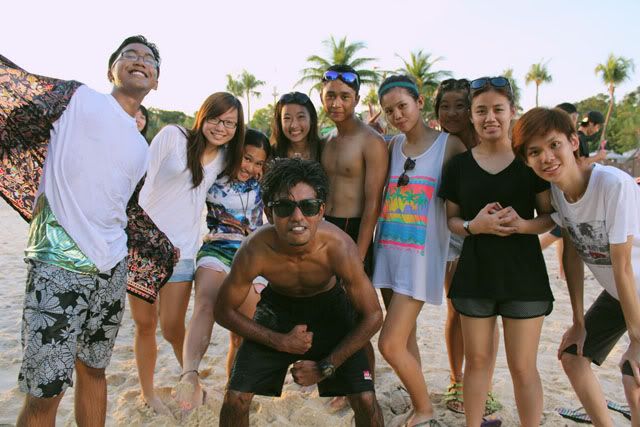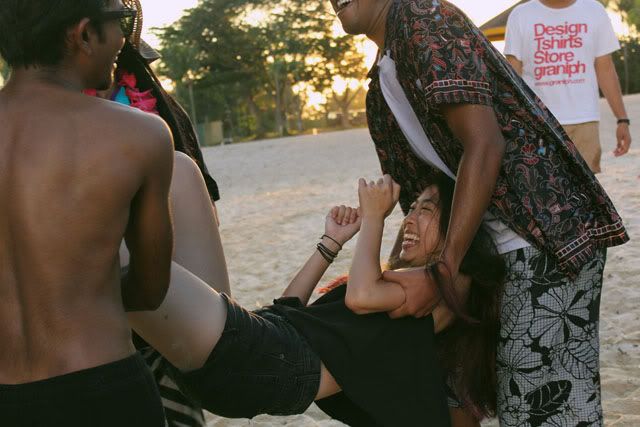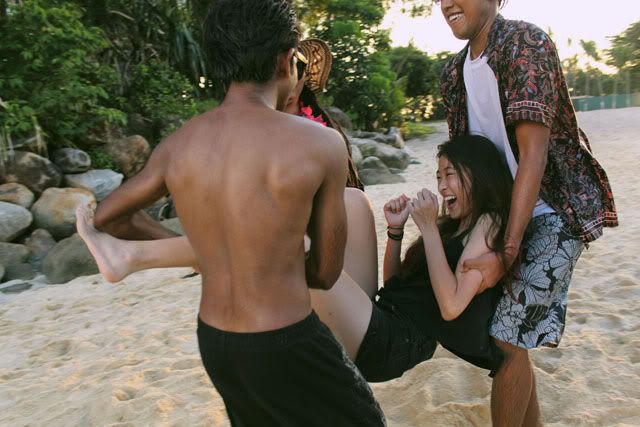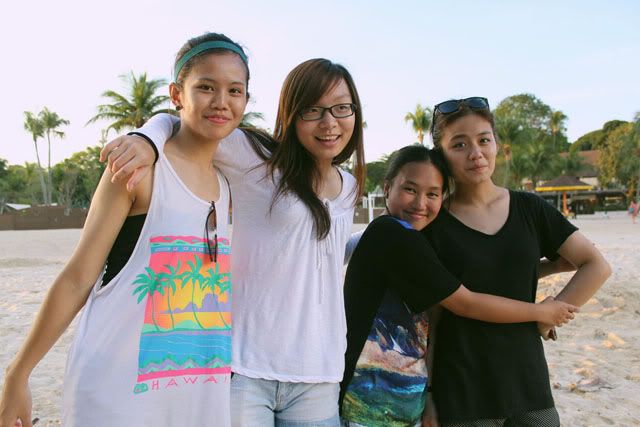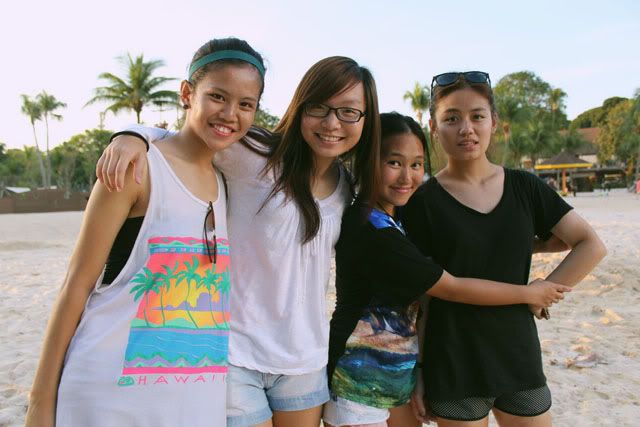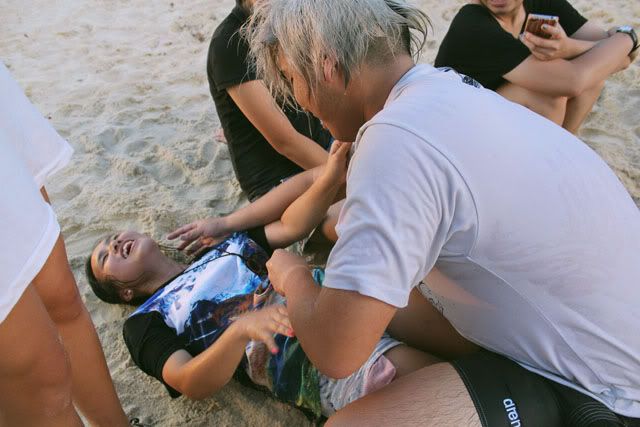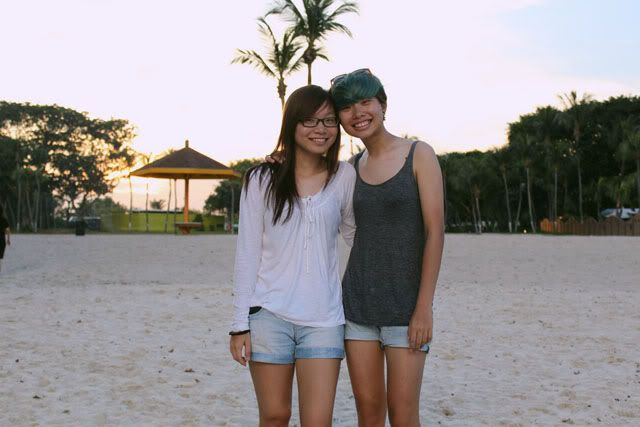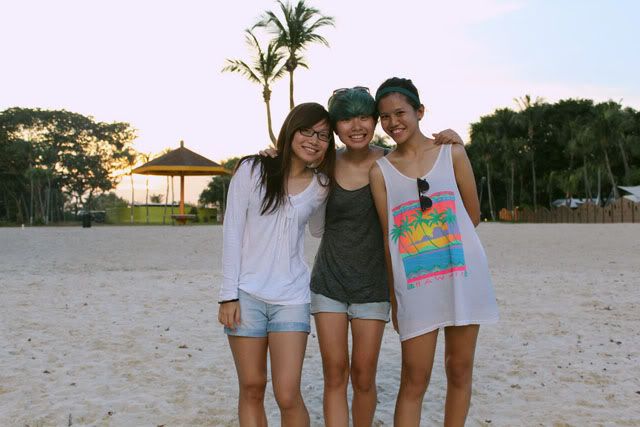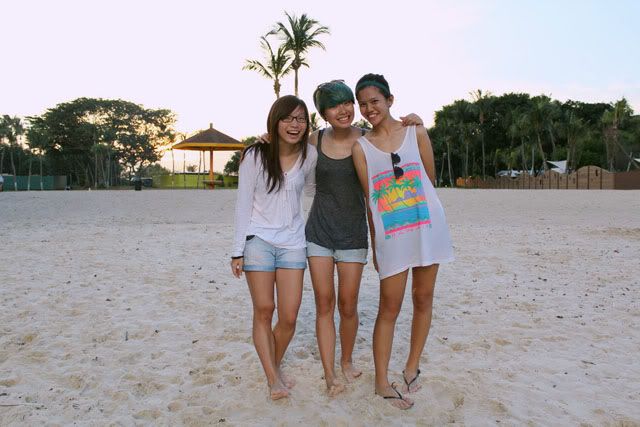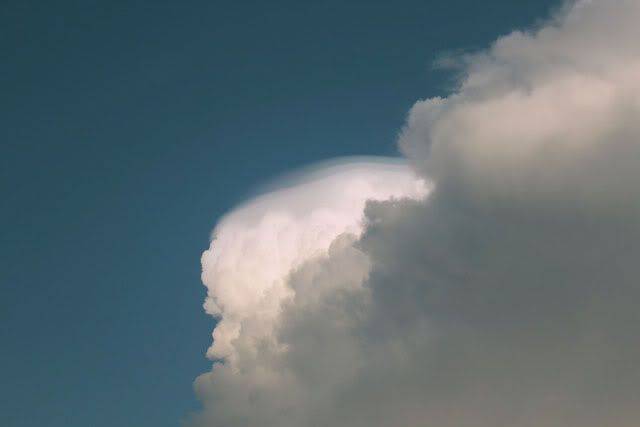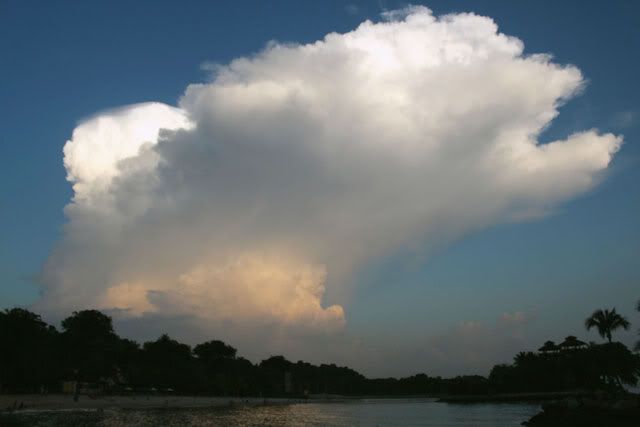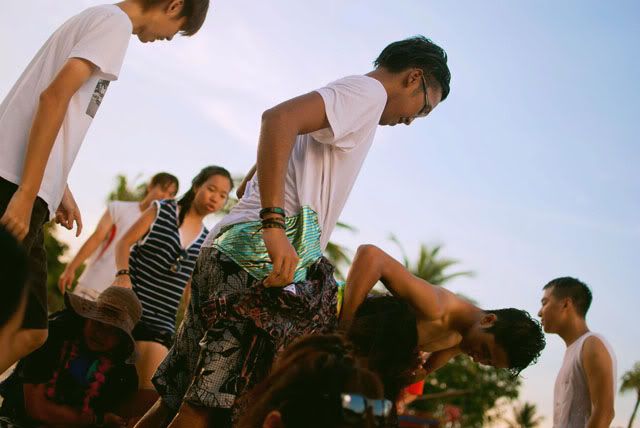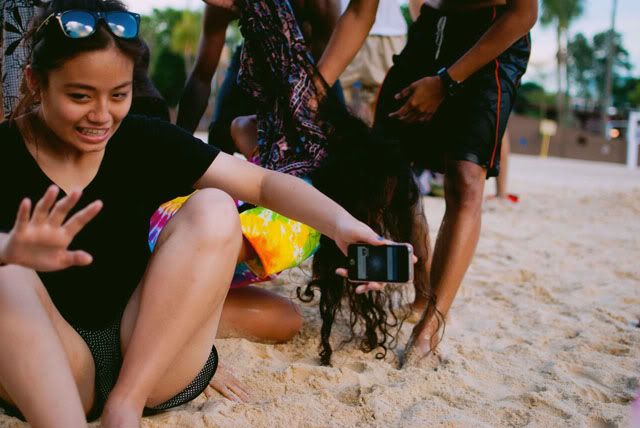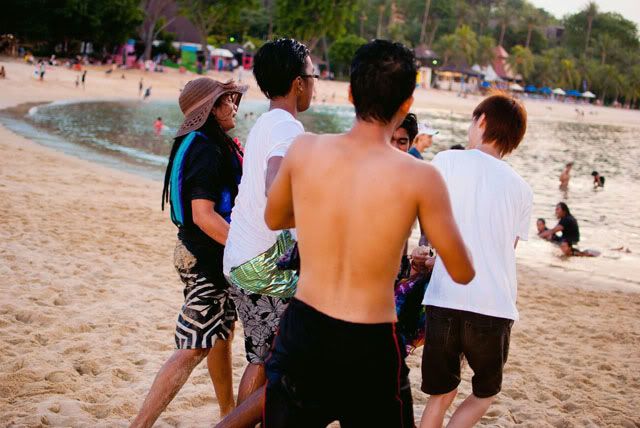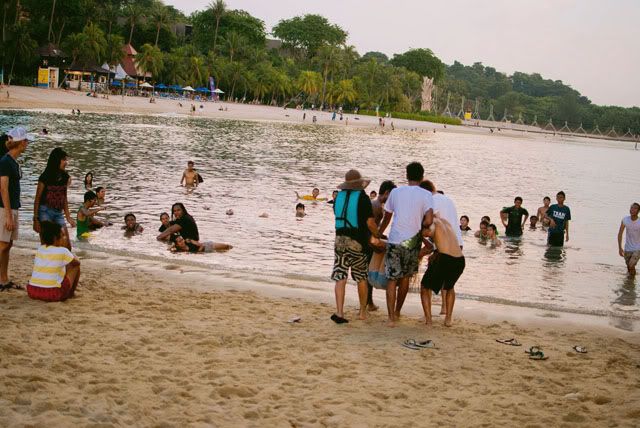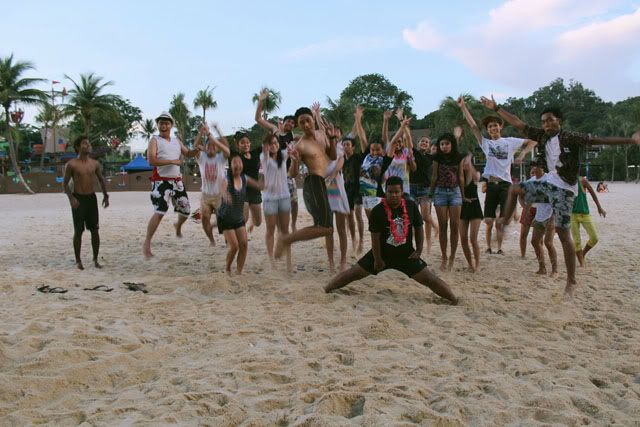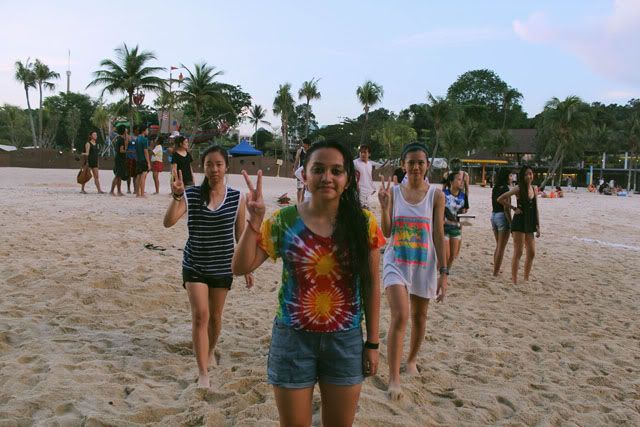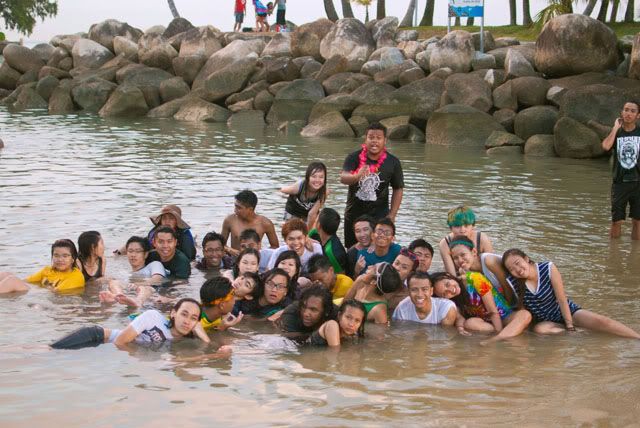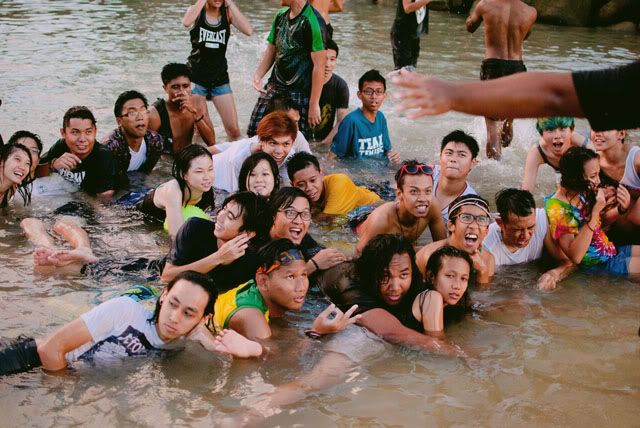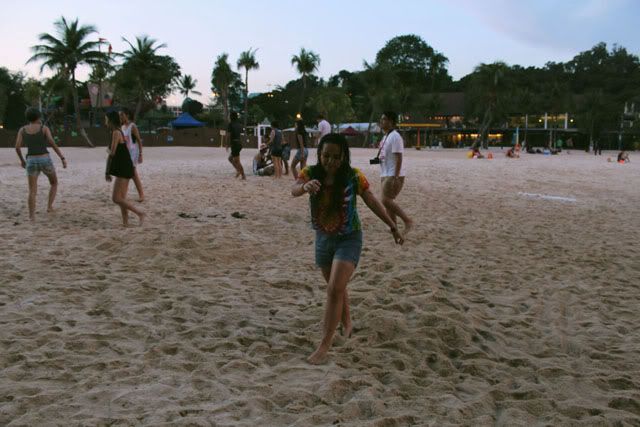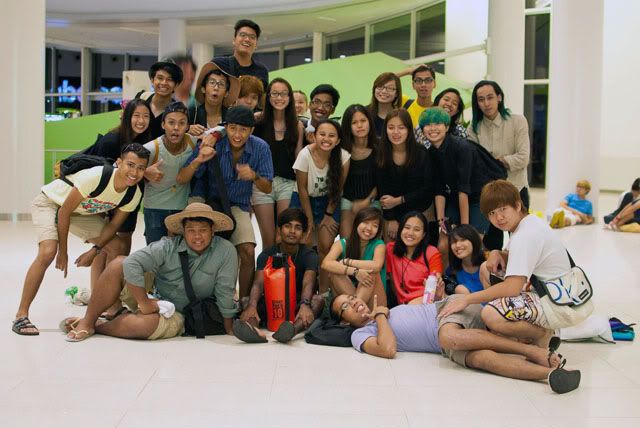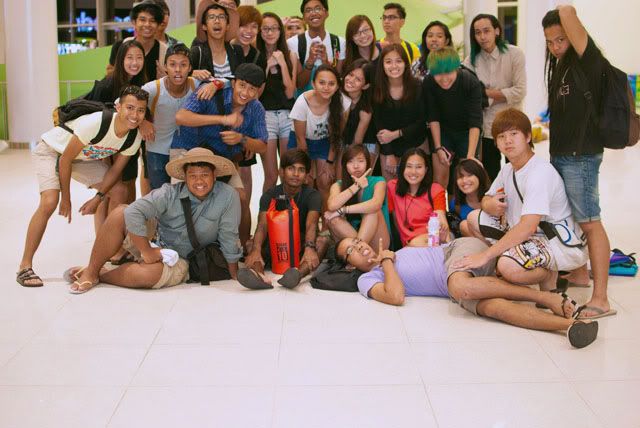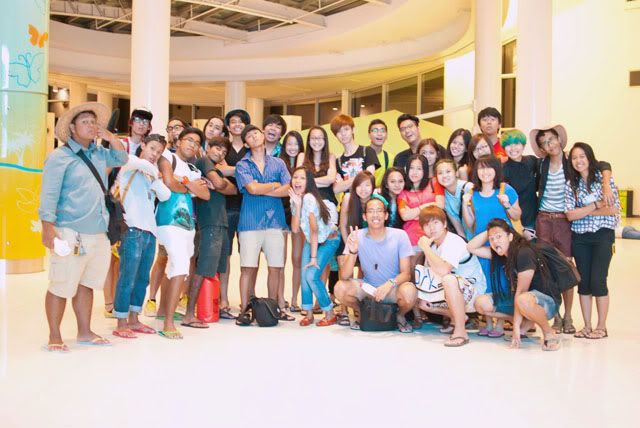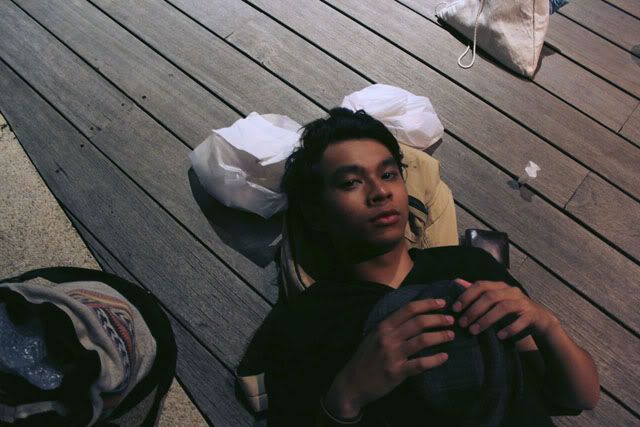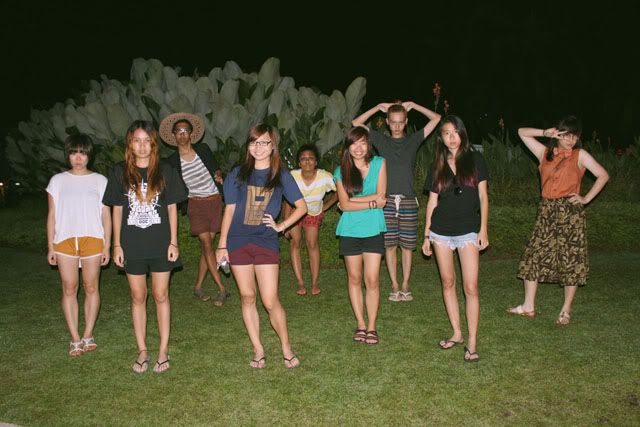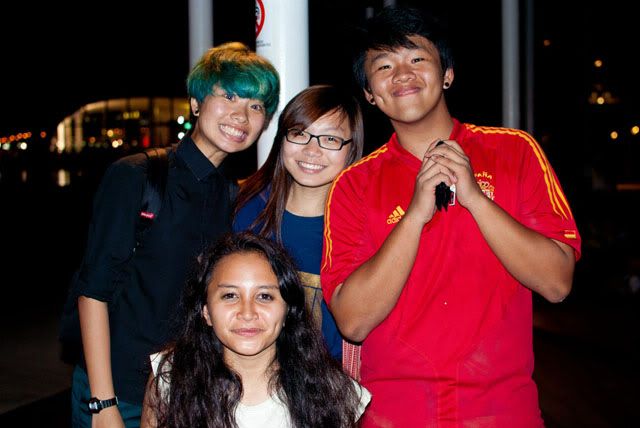 But you know that saying when you laugh your hardest during the day, you cry the hardest during the night?
See you strangers.