19. L4D2 anyone? (December 28 to 29, 2011)
Friday, December 30, 2011
Hell-oh,
sick
people!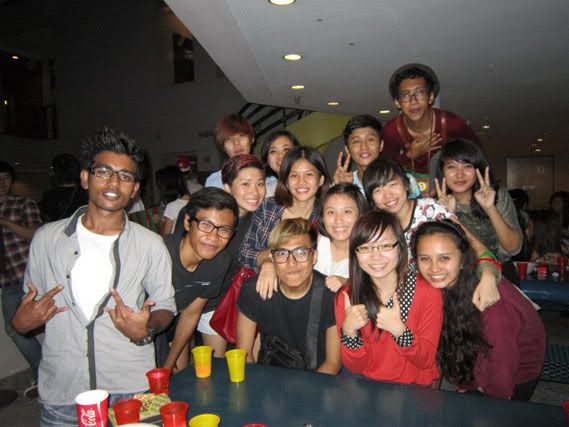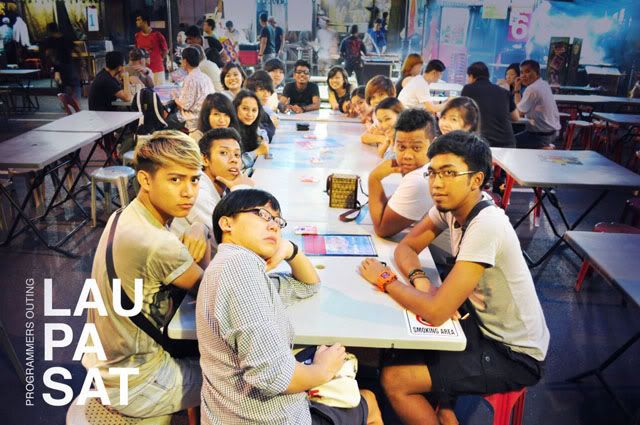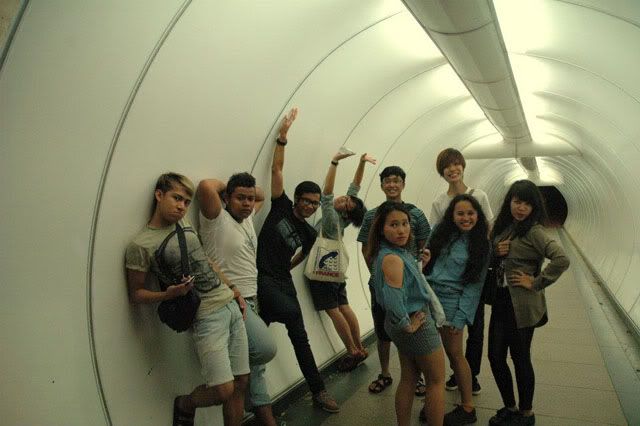 Wednesday: It was a nice closure to DOTC 1 for programmers when we had meeting. It felt good to see their faces again on Wednesday. Getting feedback on how we did was pretty constructive so that we can improve and set a higher standard for ourselves for DOTC 2. The meeting went on for hours but as usual, we had such a great laugh.
After that, we decided to stay on for DSC's Christmas party for a while before *jeng jeng jeng* heading to Bugis to play Lan. Yes, lan. Can you believe it? It was all Hanif's idea. He managed to pull in 16 people to play Left 4 Dead 2 (L4D2) at night. At first I was hesitant but I gave in after much persuasion from a lot of ma fellow Proggers. A few of us took the bus and the rest cabbed. We played for 2 hours straight. Yes. 2 hours. I was in a team with a great bunch of players, it was hella fun! After campaign, we'd play versus!


Wednesday Pictures: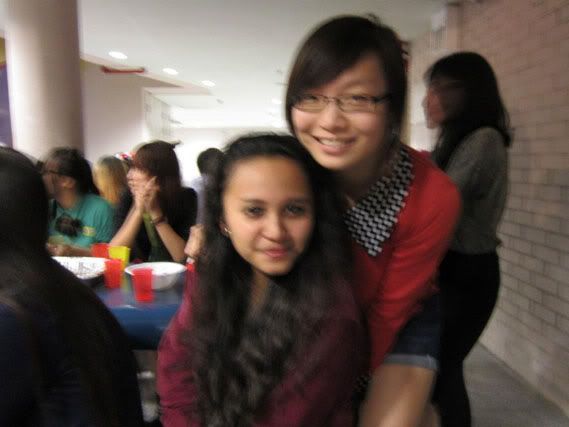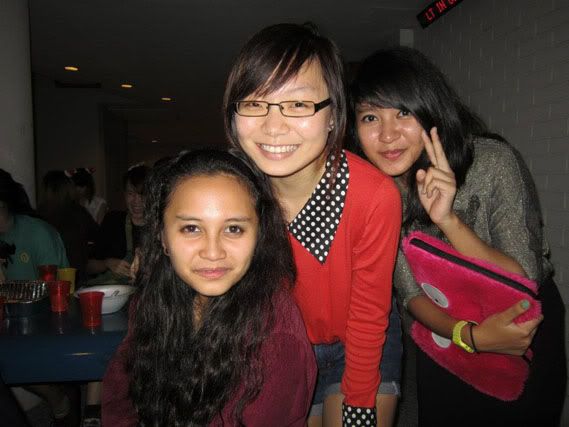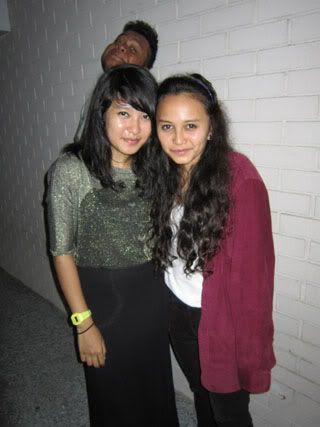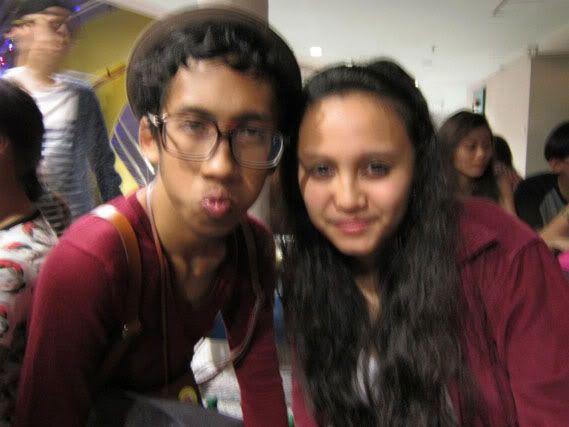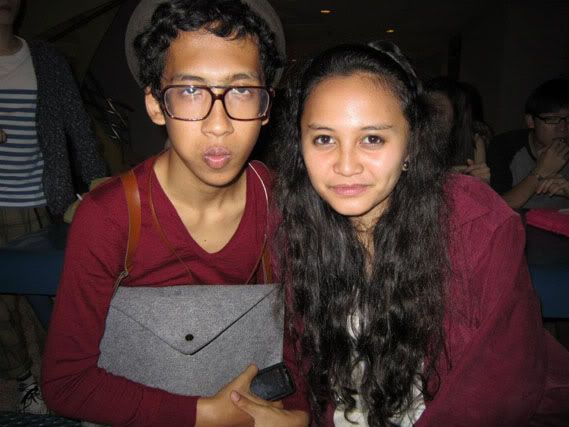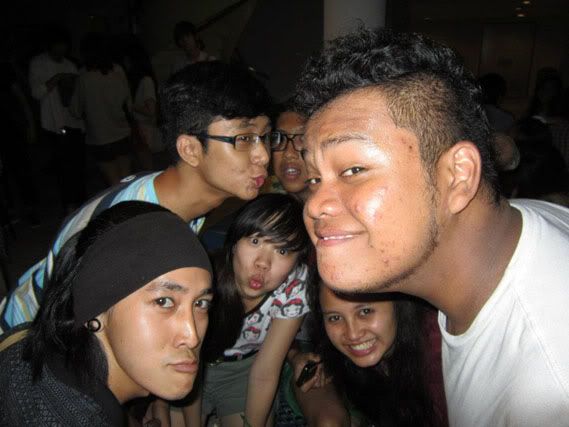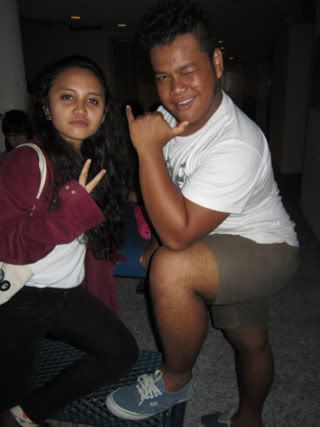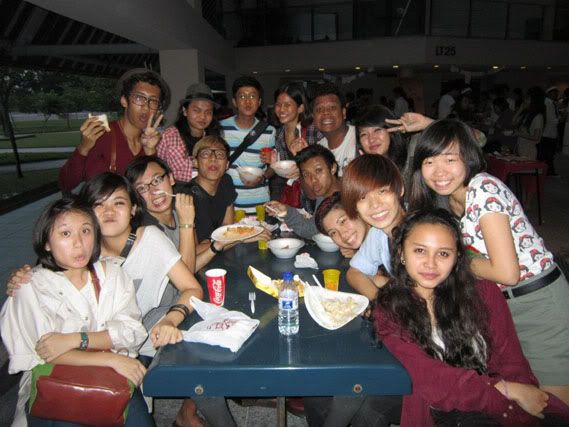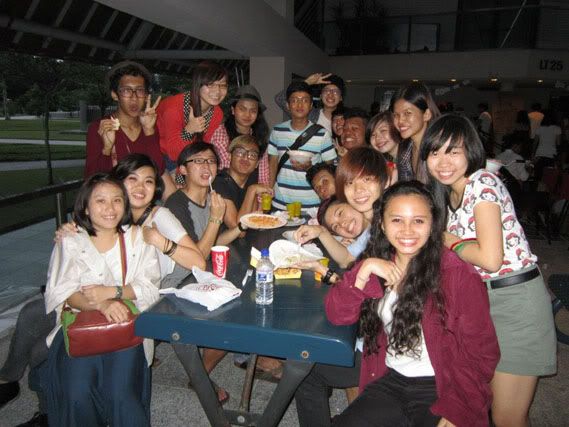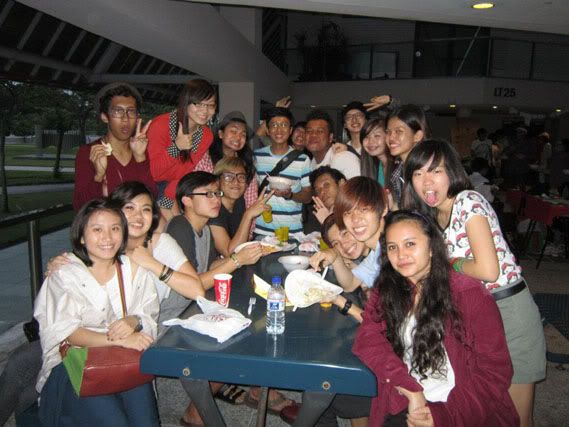 Thursday:
Thursday was the same too except we all met up at
1800h
to have dinner at Lau Pa Sat. It was awesome just having satay on the road and joking around. Fan broke my ring though and even though I was pretty bummed about it, I don't blame him. Hahaha. Anyway, moving along, I thought we were really just gonna chill but of course, it was L4D2 time again! We walked from Lau Pa Sat to Dhoby Ghaut. Okay technically, we took a bus there from Esplanade but our journey was fascinating. We split with half the group though, somehow. But when we reached to play lan, it was game time babeh. We had 18 people there! Or maybe more? It was only an hour game time for us before heading home.

I thought Thursday was a good day. I enjoyed myself hell of a lot and I think I'm going to keep the reason why to myself.

Thursday Pictures: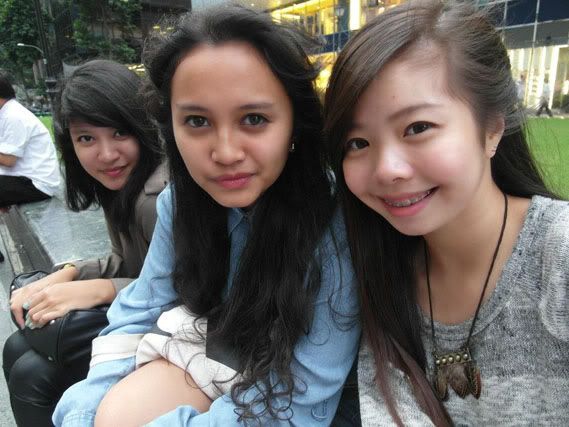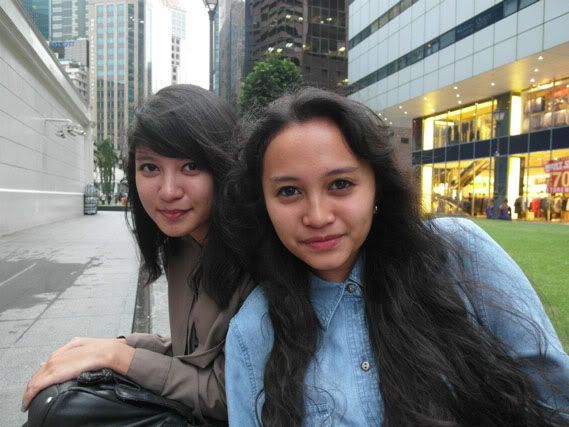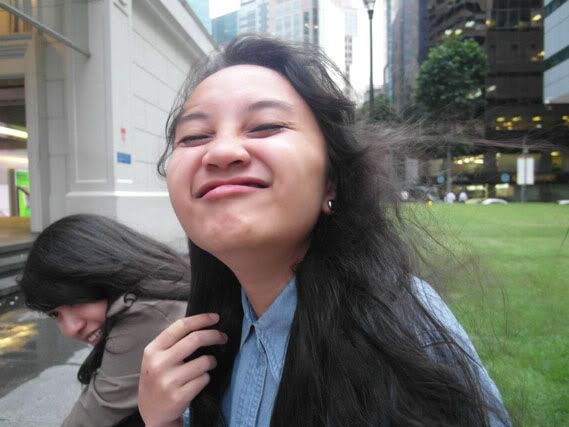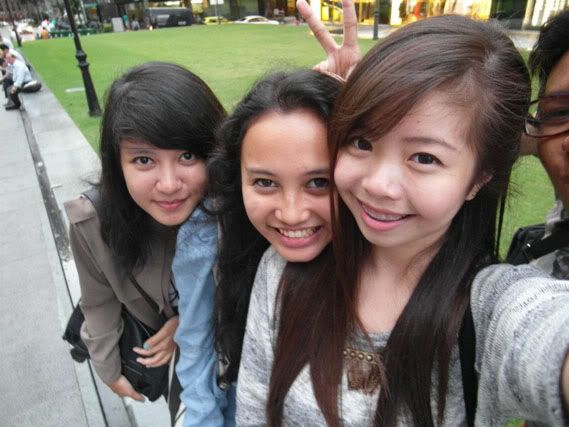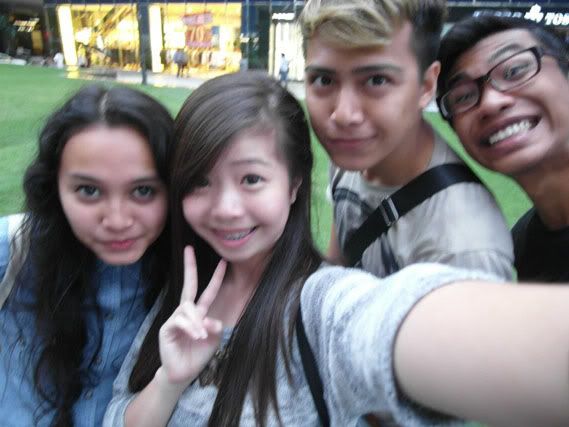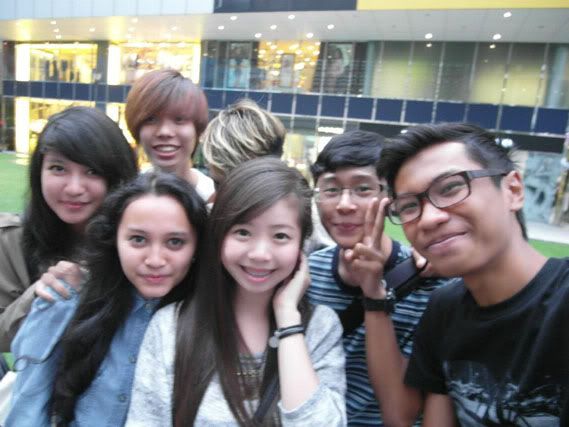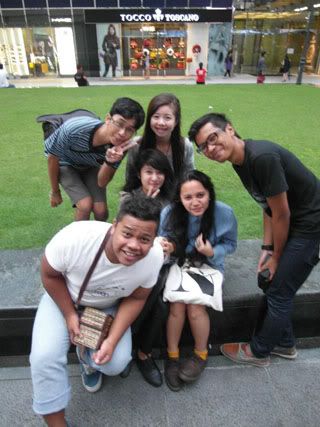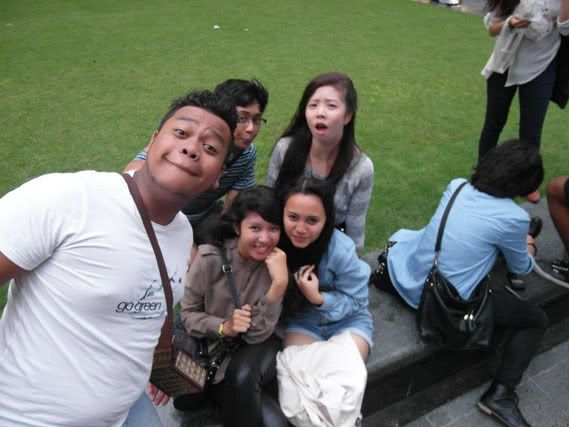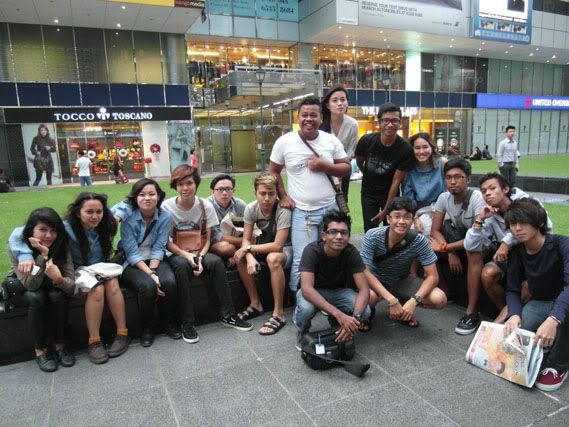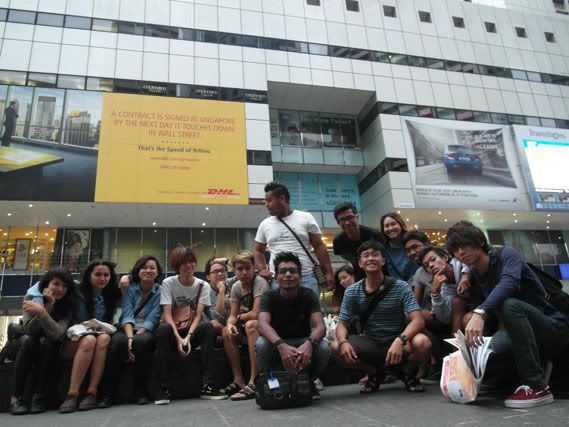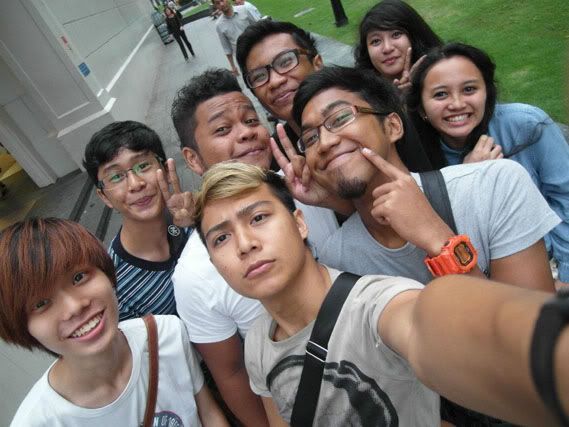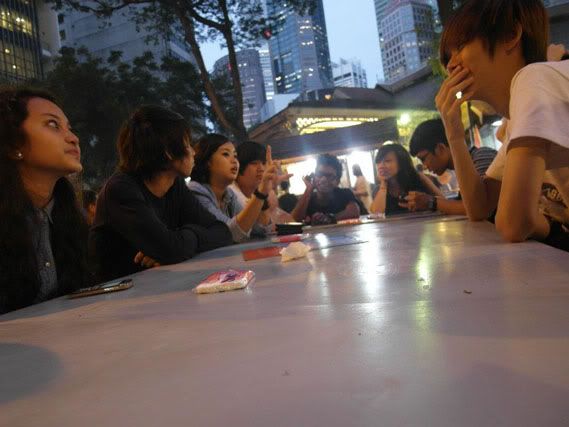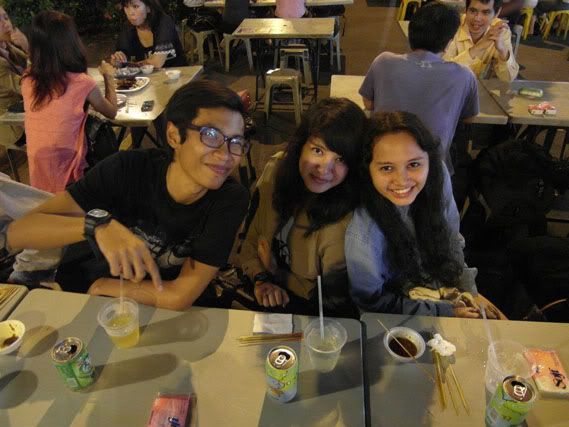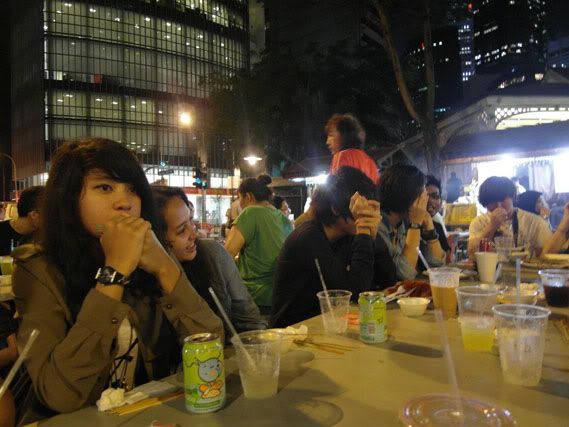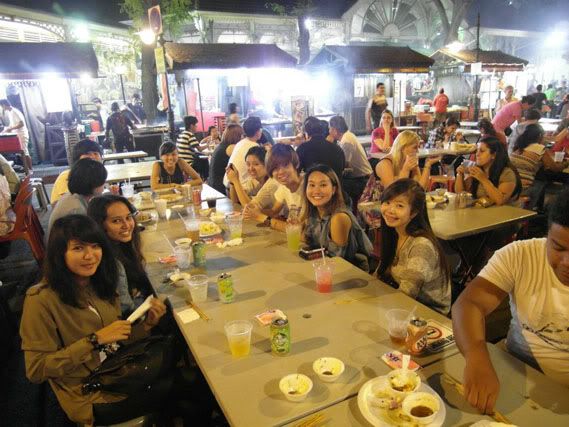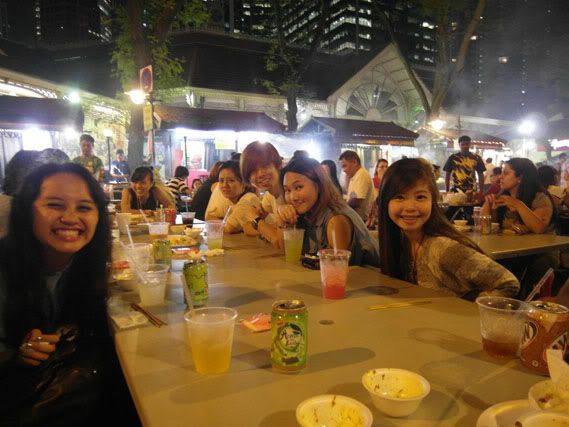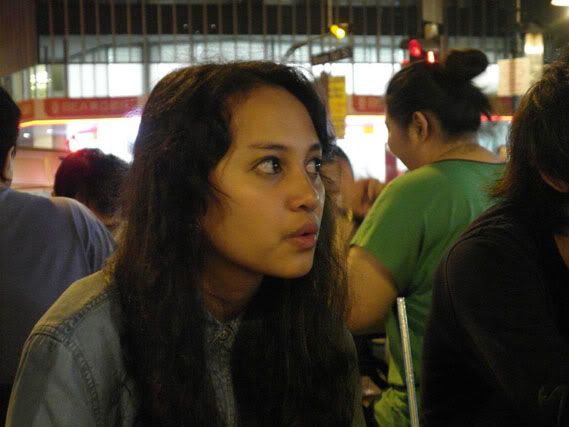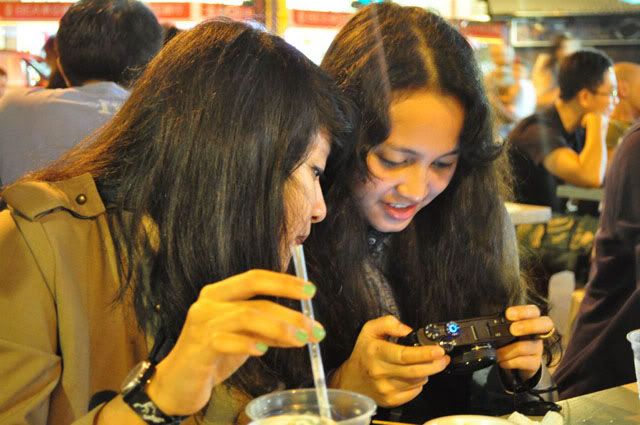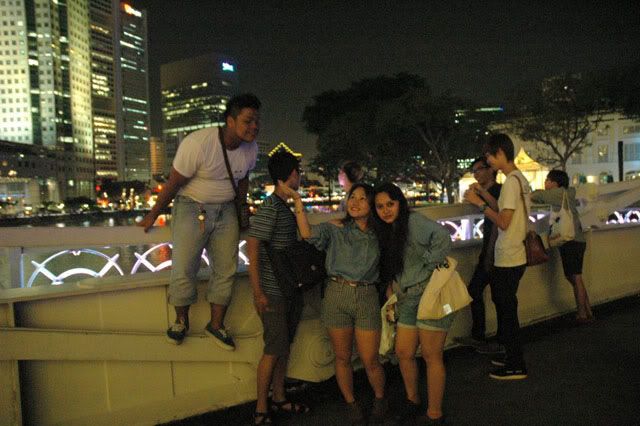 2011 is so far ending perfectly fine. (':
See you strangers.
18. Tunnel (December 27, 2011)
Wednesday, December 28, 2011
Hell-oh,
sick
people!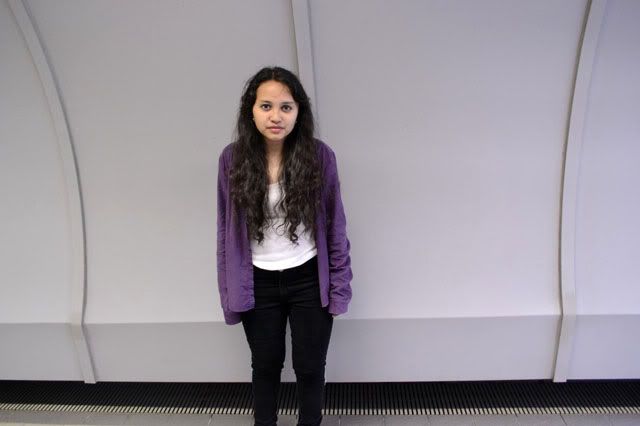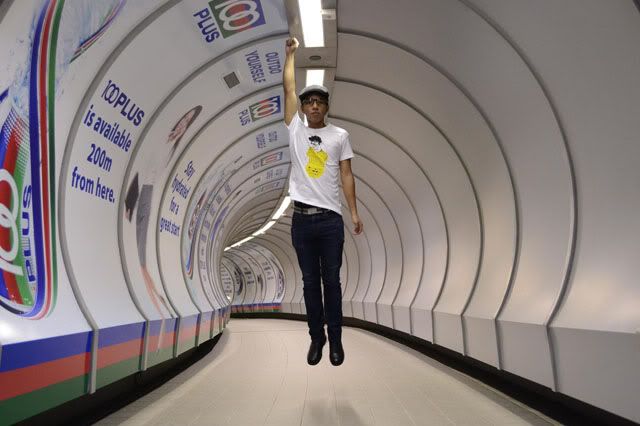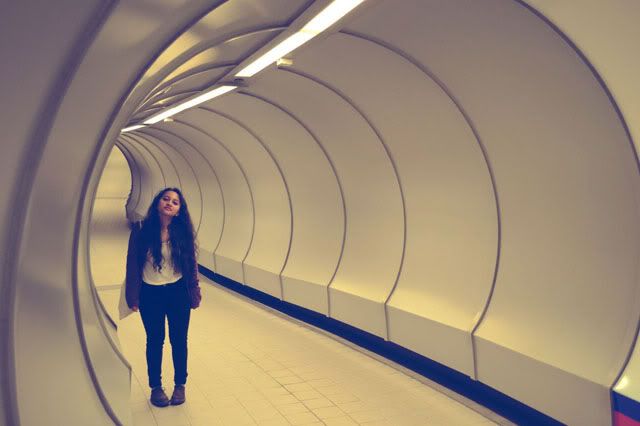 It's almost 2012 and so far, my last few weeks of 2011 is splendid as it is. Today, or technically, yesterday, I went out with Andi. Even after 4 years of seeing him in school, it amazes me how much our friendship has grown and grown only this year. Photoshoot after photoshoot, honestly we just want to explore the places in Singapore. I may not be the best photographer, but I'm learning. I enjoy taking pictures of him and even though I'm not that great of a model, I enjoy being taken of too.
As you all have heard, my lens is a mess, it has fungus growing on it and I was bummed to know that one is so bad that it needs replacement for $180 and the other can be cleaned (but not even 100% cleaned) for $80. In desperate times comes desperate measures, I messaged my friend who knows someone that can clean lenses, so I seeked help. I really hope that he can do it or else I need to borrow someones lens or camera for upcoming gigs just in less than 3 weeks! So psyched about that though!
Anyway, after an hour visit to Canon's service center, off we went to that tunnel that Amirah had discovered a month back. It was indeed a very nice place. It gets awkward though, when people walk pass. There was a time when Andi took a picture of me when I was looking away and this old man that was walking pass sounded so annoyed saying, 'Before you take picture, ask her to smile first la.' Haha, damn, that was funny. And a plus point of today was that I wore a vintage piece from my Mom's closet. Got some pretty nice clothes from her!
After about 2 hours of shooting some shit, we headed back. We fell asleep in the train. It was a good day though, great weather because it was finally nice to get to sun back for once, especially on a photoshoot day. How ironic though, since we shot indoors. Thank you for today, Andi! For the umpteenth time, my shirt smelled fuckin' nice. HAHAHA.
I'll only be sharing a few photos from today!
Pictures: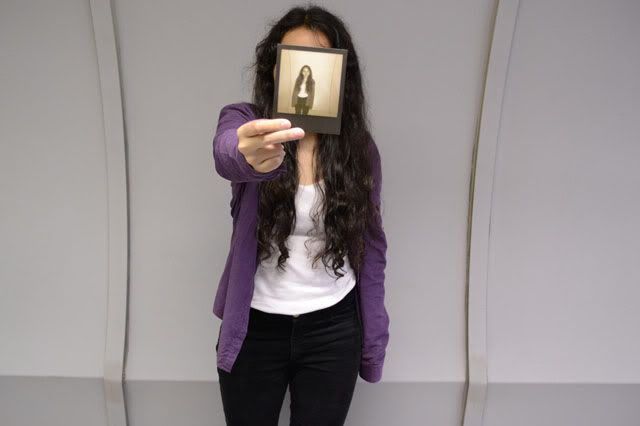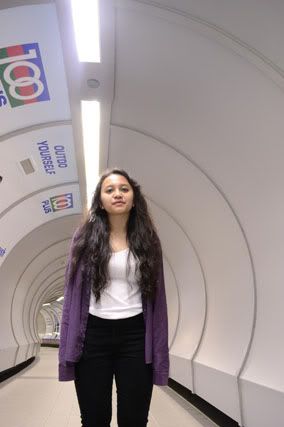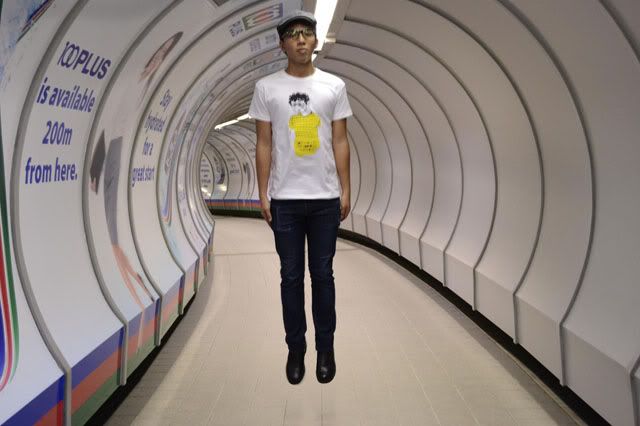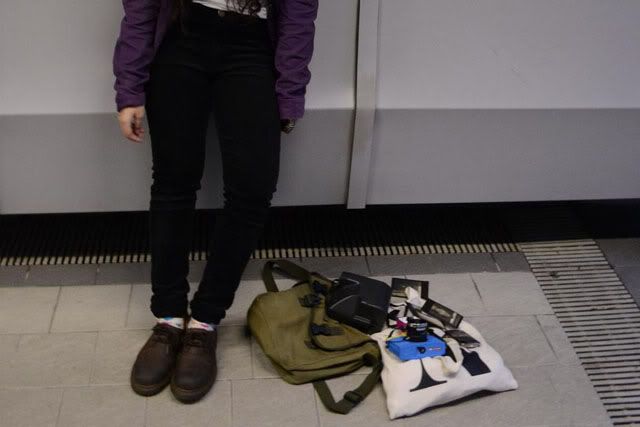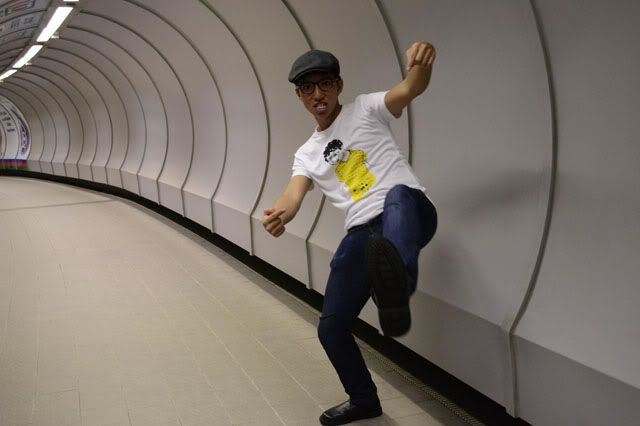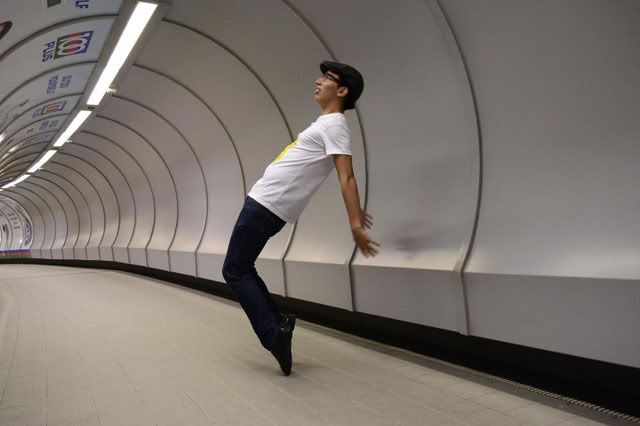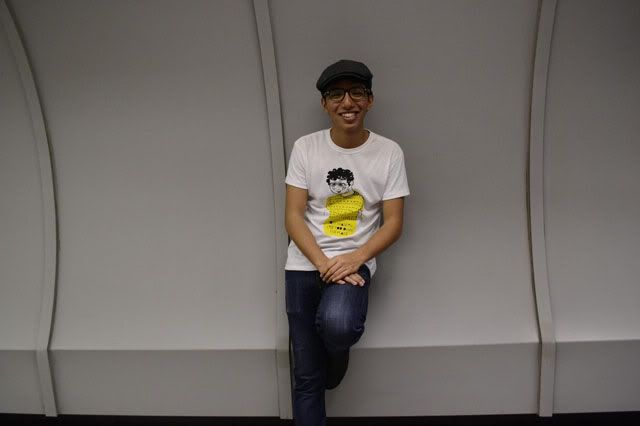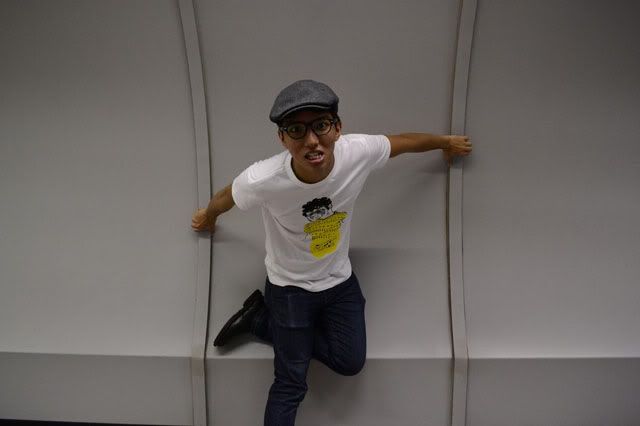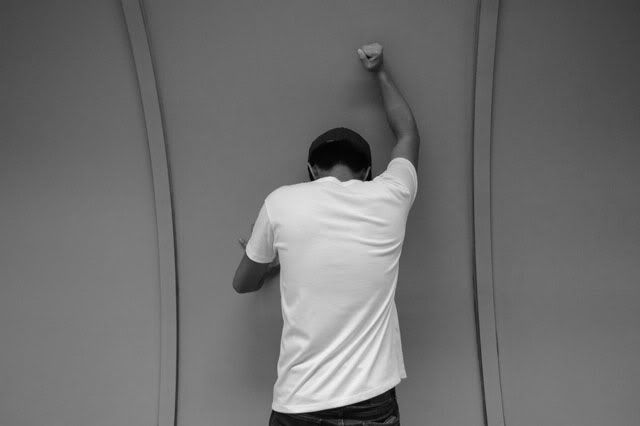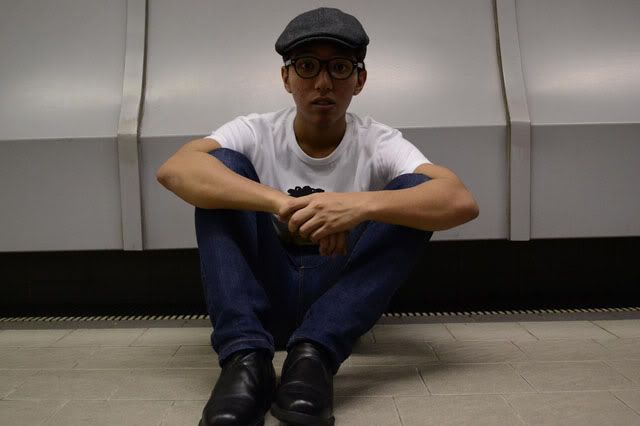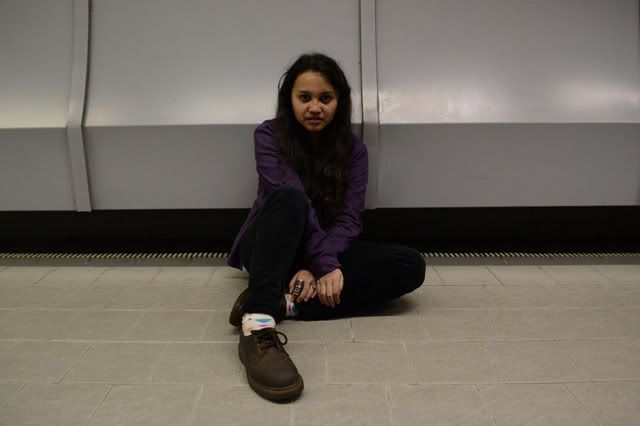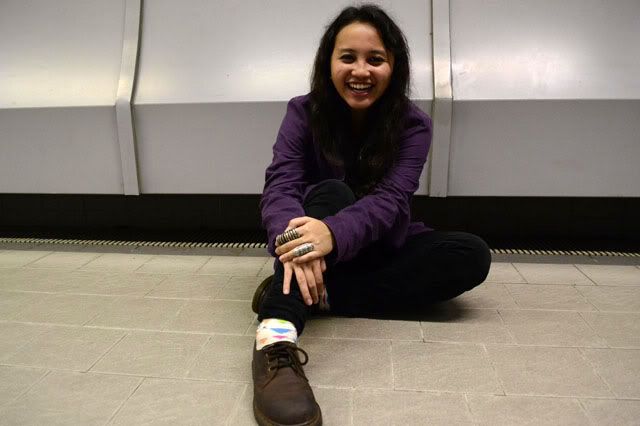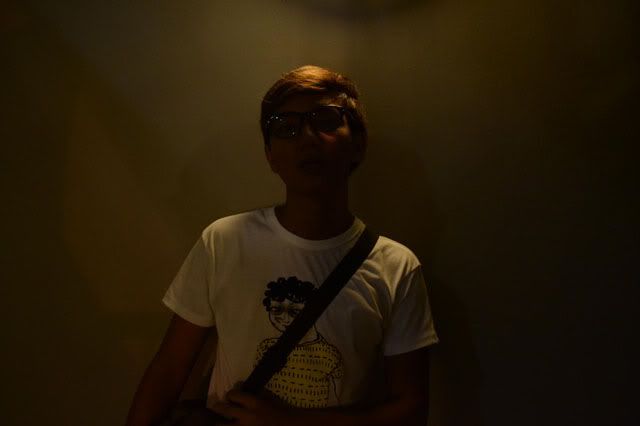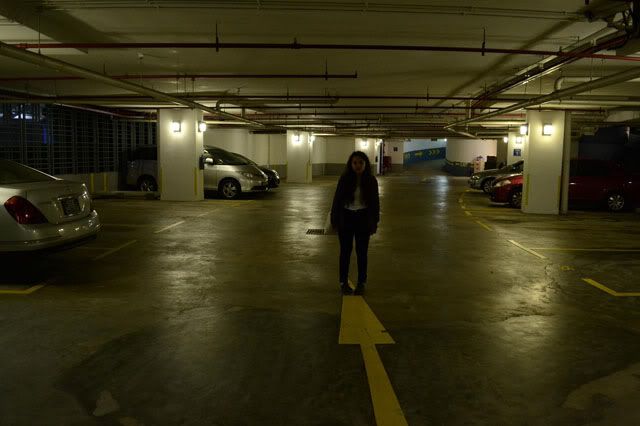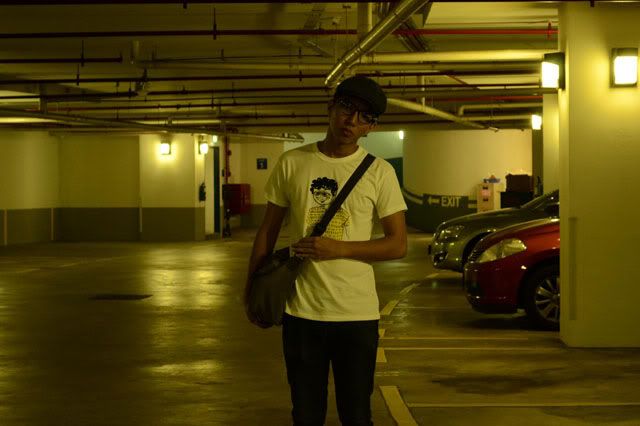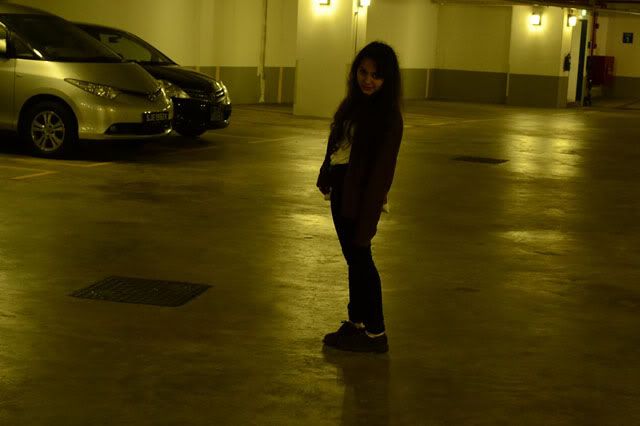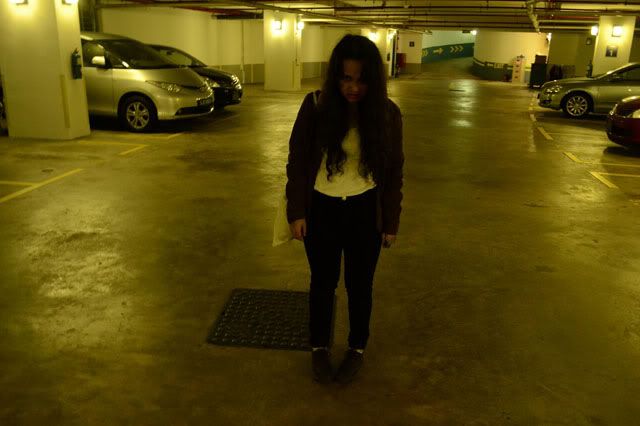 See you strangers.