59. Vinyls for you? (June 22, 2012)
Saturday, June 23, 2012
Hell-oh,
sick
people!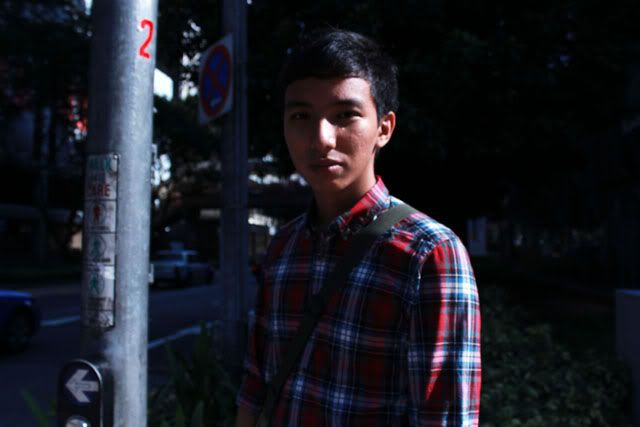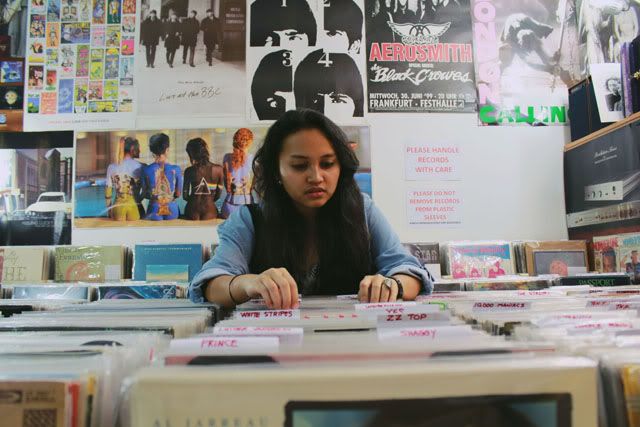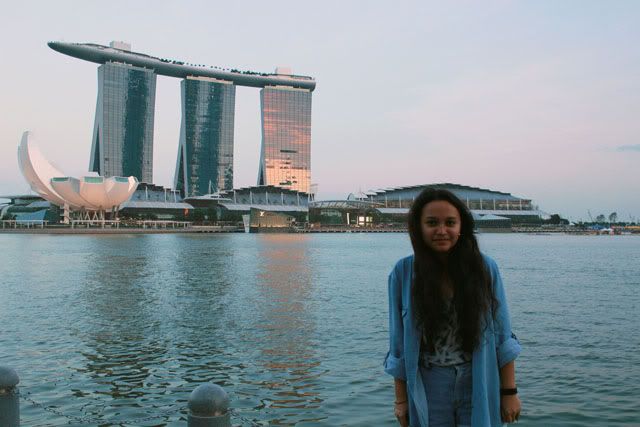 After a whole week of resting at home, sleeping and watching tons and tons of movies, I have decided, it is time to finally have an adventure with Andi. Though, earlier this week, I did have a great sushi buffet and shopping with my lovely girls Atqh, Mingli and Gladys. Also had a great TMart lepak session with Ika.
I had to follow Andi to Ikea Alexandra and it gave me good memories about my dim sum day, hahaha. I tried their hot dog and was forever amused with their ice cream dispenser. I would have stolen that ice cream dispenser....it is amazing. I don't even. Andi bought the wedges. I don't know how potatoes can taste that good sometimes. I REALLY LIKE POTATOES. Okay.
Onwards to City Hall to head to some record stores. I love them. I feel like I'm in an entirely different world when I enter one. You're being surrounded with some amazing music and when that vinyl plays on the record player, it really does sound as though you're at a real concert. The quality of music on a record player insanely gave me an orgasm. I'm kidding. It's my expression of saying I was blown away. My fascination grew so much when I browsed through hundreds and hundreds of vinyls. The old ones and the new ones which got me thinking that I really have to save up and fix up my dad's old record player.
It was nearly 6pm and Andi was hungry. So we walked to Marina Square to have some good fish at Manhattan Fish Market. And cheese. I've been loving cheese a lot this year. But I never finished my dish so I let Andi eat some. Because I ate before I left home and I ate again at Ikea. SAY HELLO TO PIG.
Afterwhich, we decided to head to Esplanade. Of course you all know my love and fascination for that place. The entire Marina Bay area actually. It brought a lot of great memories. We sat at the steps and looking at MBS just makes me happy even though I never once stayed there and never once went in that infinity pool but because it gave me pure happiness when I went in that one time, I never stopped being happy just looking at it.
YFest week so we thought we'd catch a few acts at the arena. Bumped in to Syaz! There were some crazy ass Malay rapping and Andi was not amused. I thought it was great. Hahaha. And then there were some dancing obviously. You could see all the dancers camping at the front with so much passion in them learning and watching from these dancers, these performers that they probably look up to, or know or even learn choreography from. And I could never appreciate or ever see myself in such a culture. It is endearing though, to see these people belong and having their own kind of fun. I personally respect that.
Which is why it's my turn next week. Baybeats, I am up for you. Another great day with Andi. Full of laughter and conversations and adventure. It's never boring.
And what do you know, even with pure exhaustion from the day, I went for a run. Say goodbye to fat pig.
Enjoy!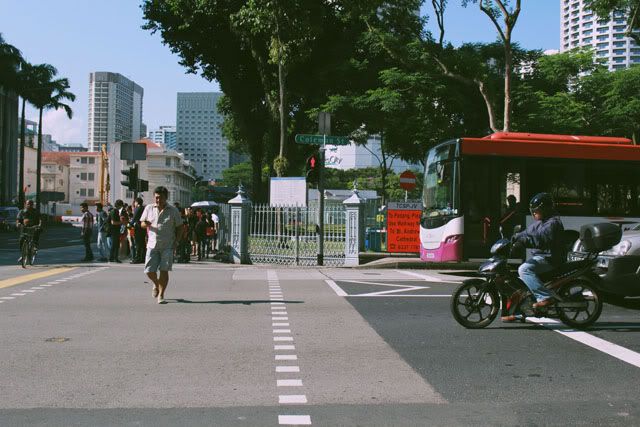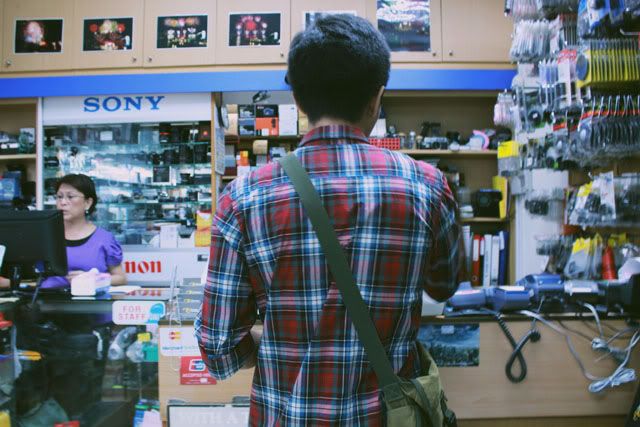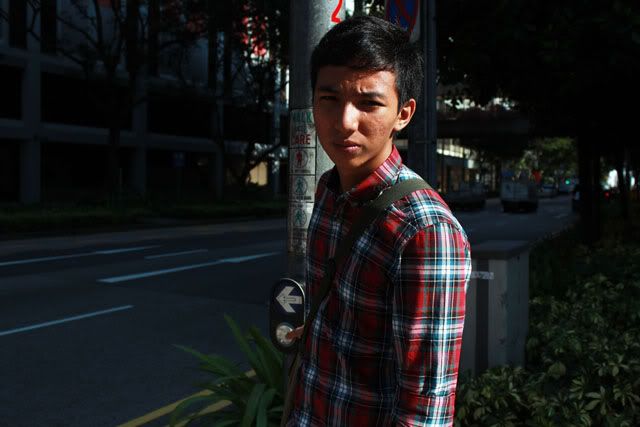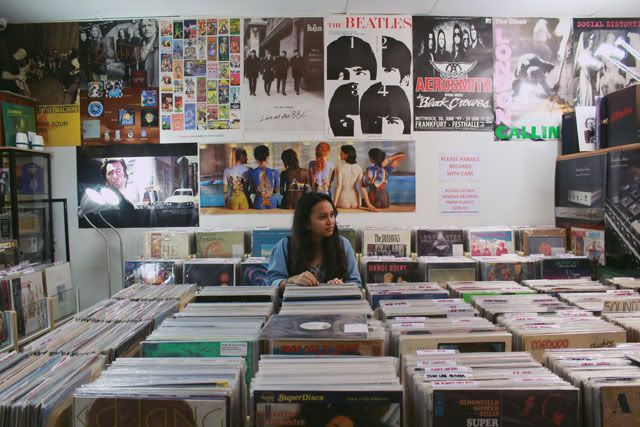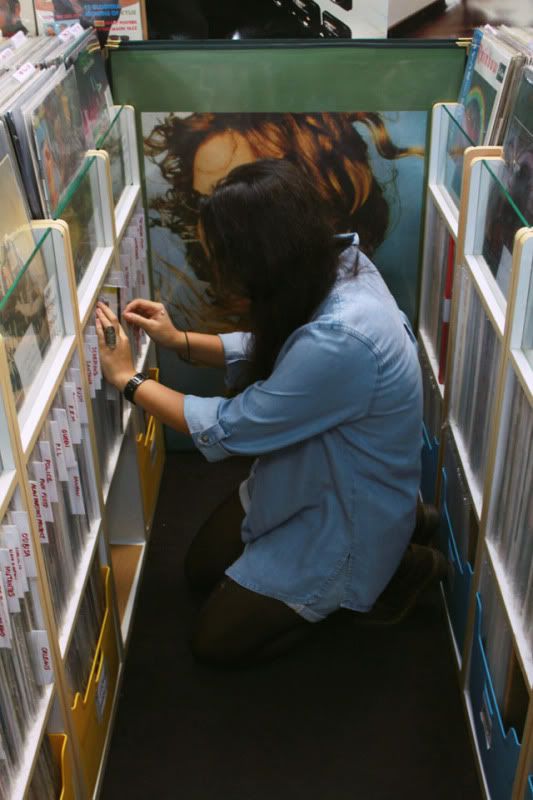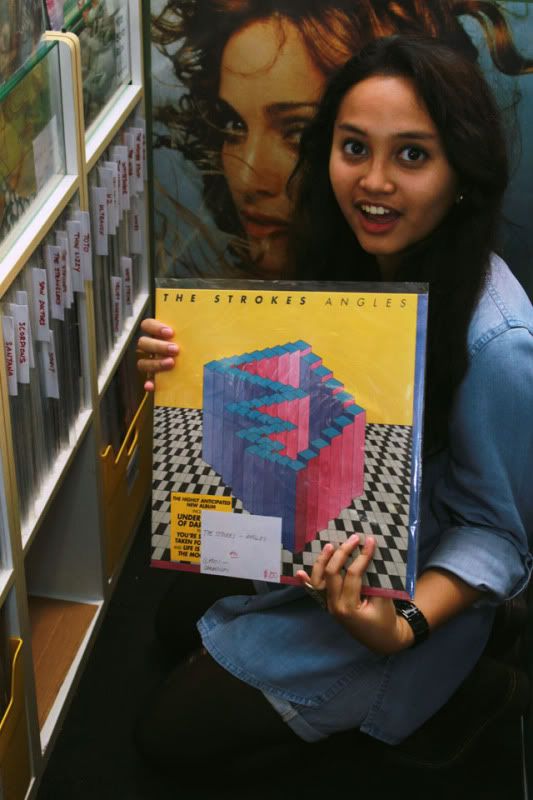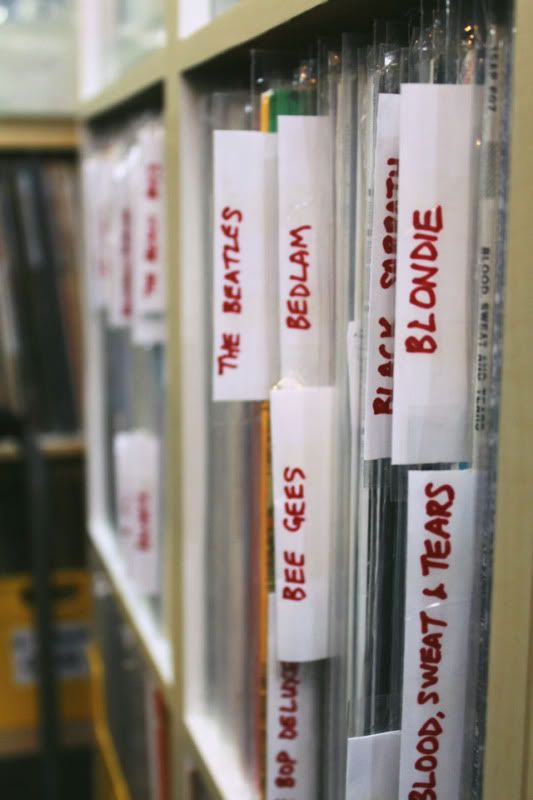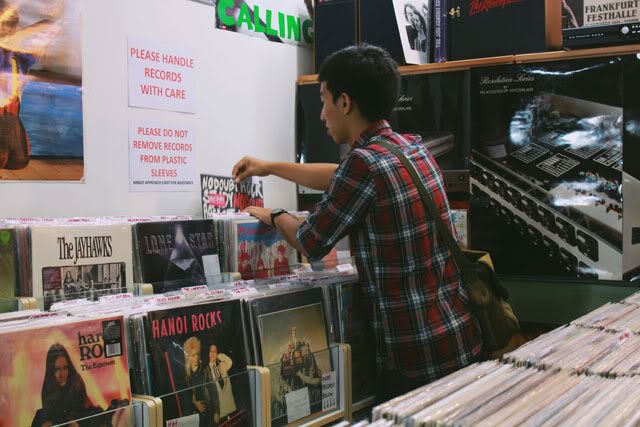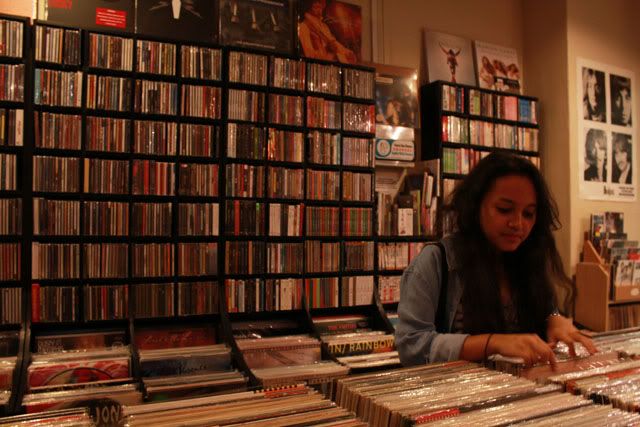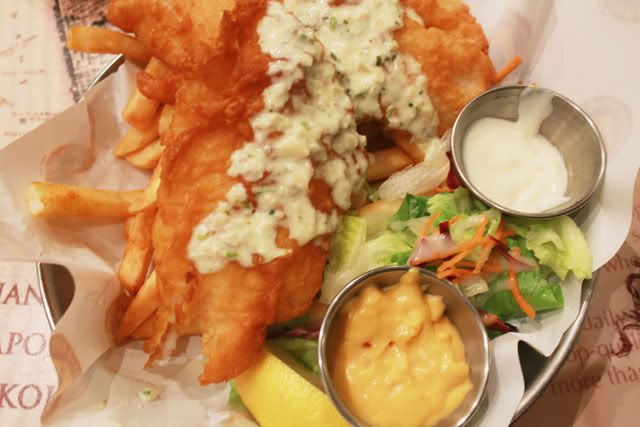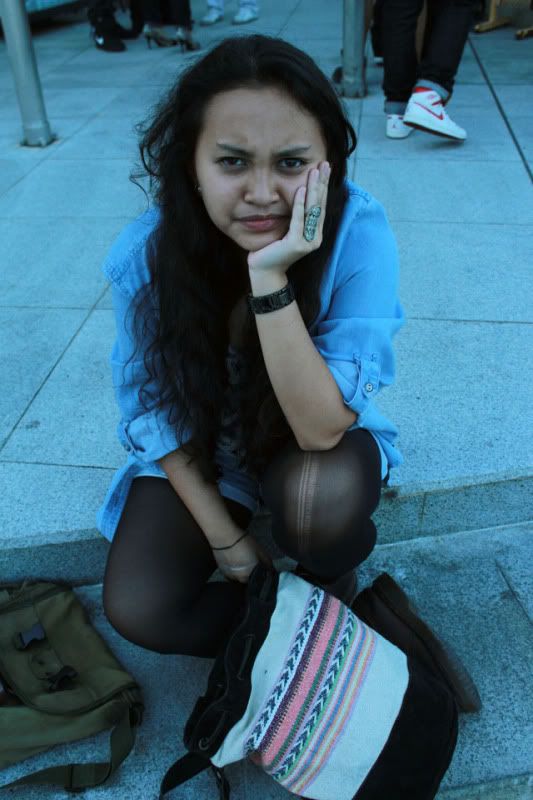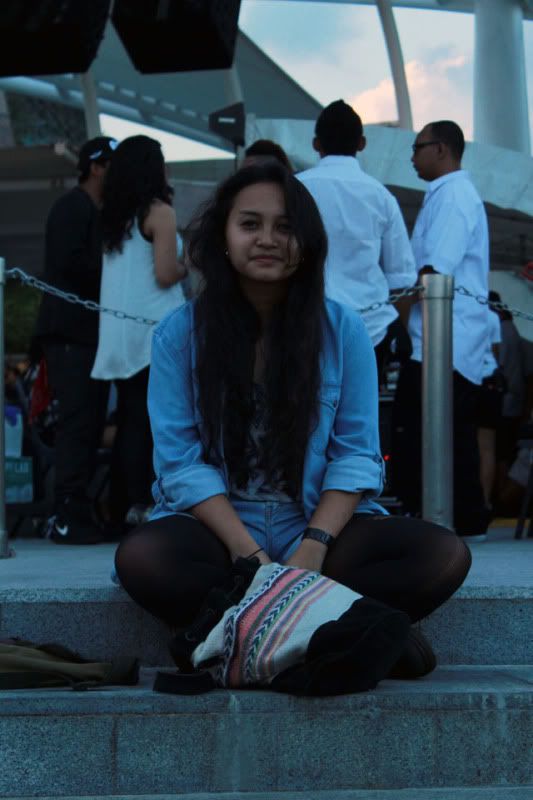 See you strangers.
58. Secret-7 Bombay Bicycle Club artwork! (June 21, 2012)
Thursday, June 21, 2012
Hell-oh,
sick
people!
LOOK WHAT CAME IN THE MAIL: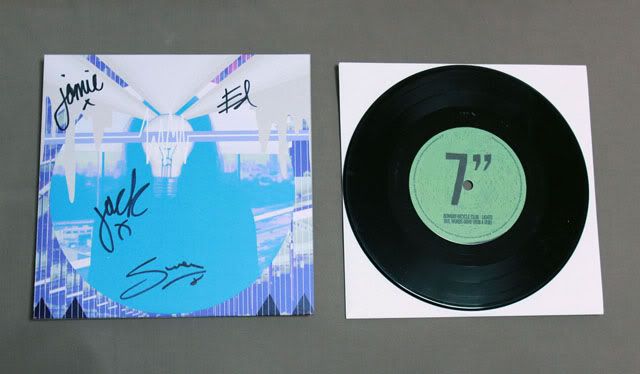 My artwork that I entered for Secret-7's Bombay Bicycle Club vinyl artwork competition! And it has finally came in the mail, signed WITH the vinyl version of their song, "Lights Out, Words Gone (Rub A Dub)"! Very happy. Even though they signed my shirt when I met them, this is equally amazing. It's amazing to have been a part of this competition and raise funds for Teenage Cancer Trust!
Special thanks to Secret-7, Talenthouse, Teenage Cancer Trust and anyone else who was involved in making this happen!
Need to get the needle for my turntable fixed so that I can play this!
Okay that is all.
See you strangers.
57. The Jezabels (June 15, 2012)
Saturday, June 16, 2012
Hell-oh,
sick
people!
After a suffering block, my 2 modules, Web Design and Packaging are fucking overrrrrrrrrrr. Hahah, look at my atrocious yet satisfying packaging, 'Facets candles':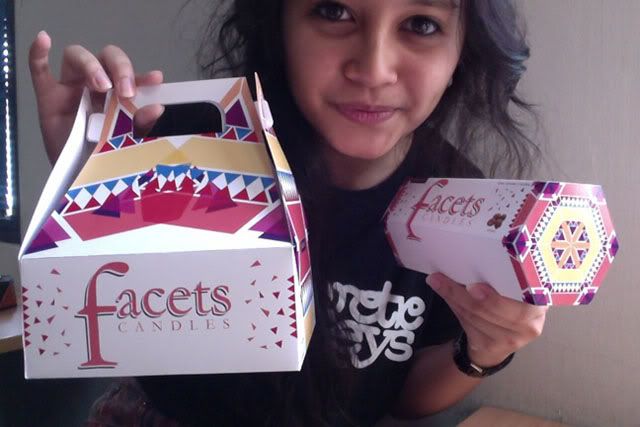 Wouldn't have finished those packaging in time if not for Norman, Herman and Jared! Thanks guys!
---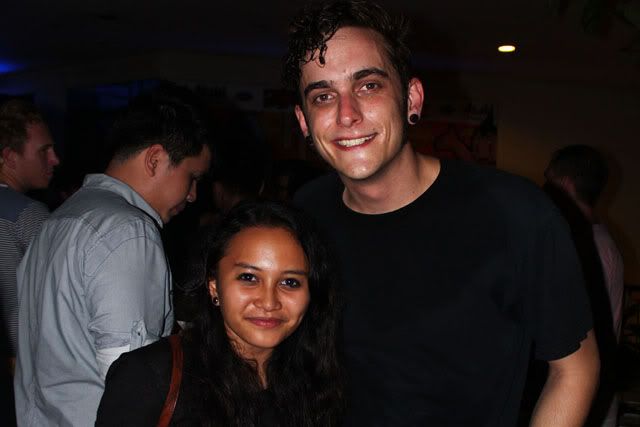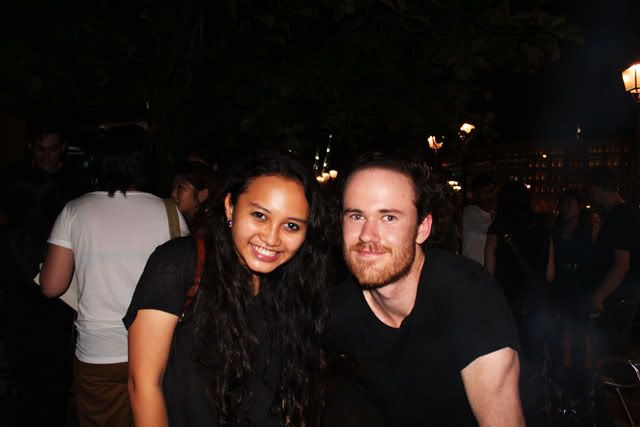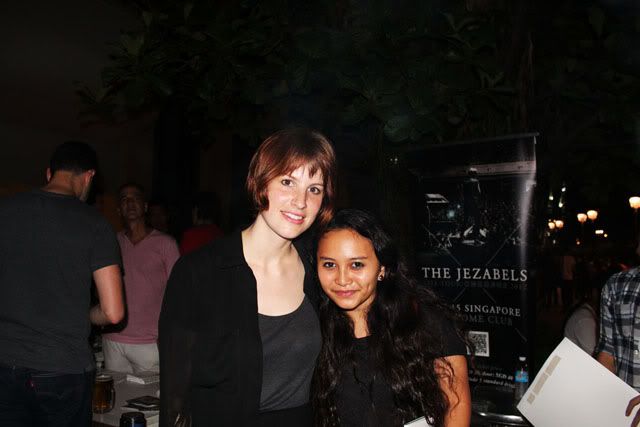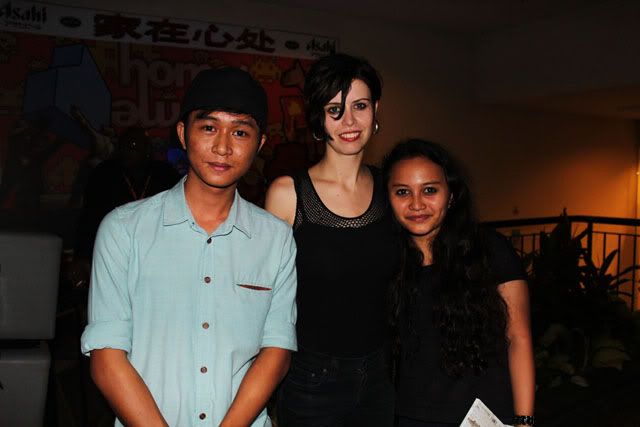 All I wanted was for submission to be over so that I could head home, shower and head out for The Jezabels concert with Fan. I was so excited because I missed them twice during the time they came to Singapore and for them to come the third time, I COULD NOT MISS IT ANYMORE.
Very thankful indeed that I got guestlisted for their gig. So to be able to get to the front was fucking rad. It always is. I saw their setlist and was extremely happy that it said 'Dark Storm' as their last song because it was the first song I chanced upon when I found out about them. And it was my favorite song by them. But when their manager came on stage to change their setlist, there wasn't Dark Storm anymore and I was so sad. But even so, when all of them walked past me and went on stage, I was prepared to dance. Hahahaha.
It was a great gig. A great setlist: Endless Summer, The Wild Honey Pie (I think), Easy To Love, Rose Bud, City Girl, Mace Spray, Horsehead, Trycolour, Long Highway and Hurt Me. They played it all amazingly. City Girl was amazing. Mace Spray was amazing. Try colour was amazing. Long Highway was amazing. Hurt Me was amazing. But the best part was when we wanted one more song and the moment Haley discussed with Sam, Nik and Haley about whether they should play and extra song and said 'Dark Storm?' Yeah, I exploded. I screamed for Dark Storm because I was dying to see it live. And they did. They played it and they made my heart explode. I sang my heart out. I danced my heart out. And I completely did not want to take any photos because I was having so much fun celebrating the end of block. HAHAHAHA.
And I respect the guy next to me during the gig, he was singing his heart out and dancing his heart out and I respect that. We needed more people like him. And it was nice to have him tell me, 'It was a pleasure standing next to you.' Awh. (':
After the gig, got to meet The Jezabels, aw yeah! And got them to sign a tote bag I bought from them! Thanks Fan for accompanying, for the conversations and glad you enjoyed it! Happy belated birthday for the 50th time. <3 WHAT A GREAT FRIDAY NIGHT!
Pictures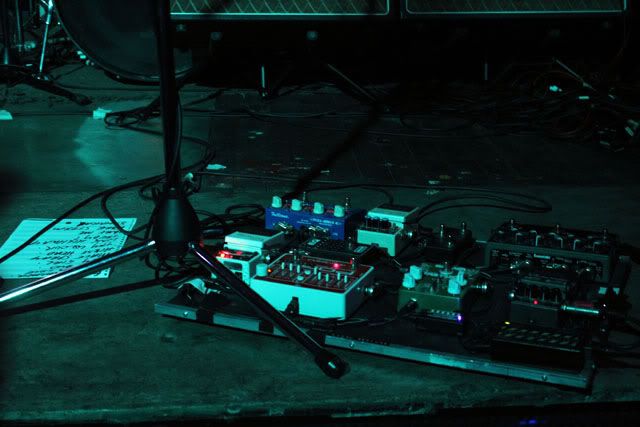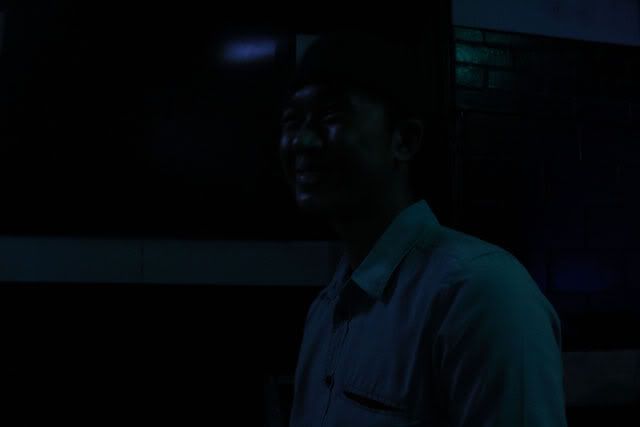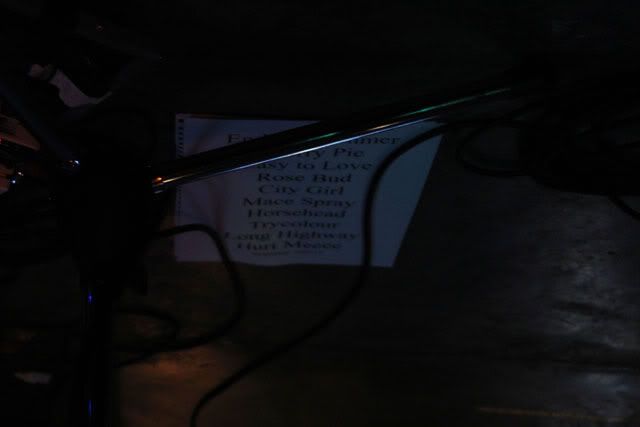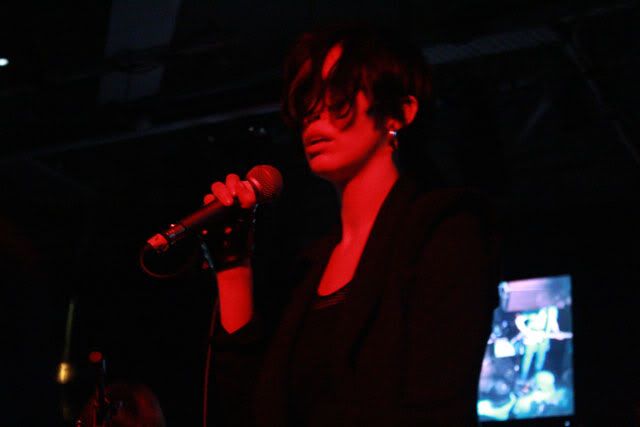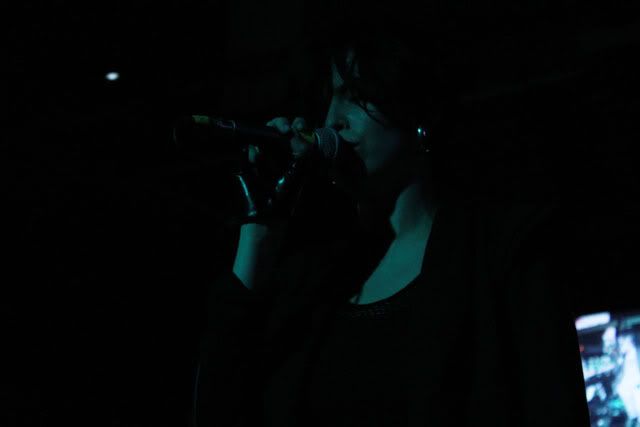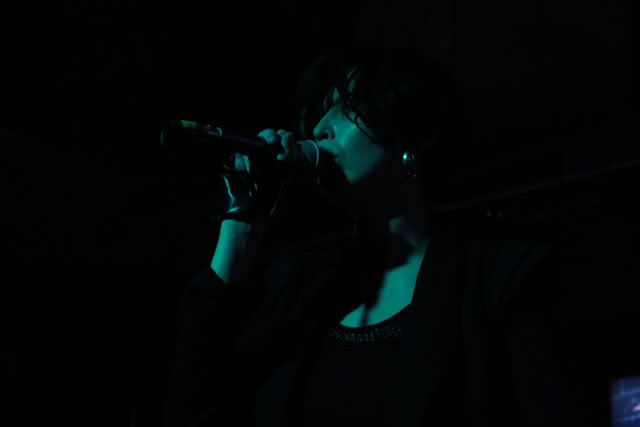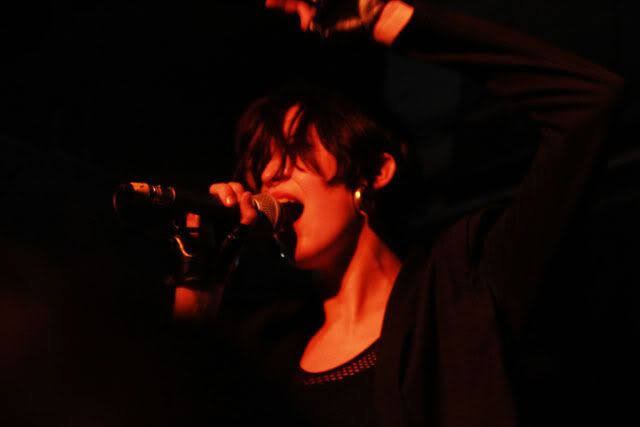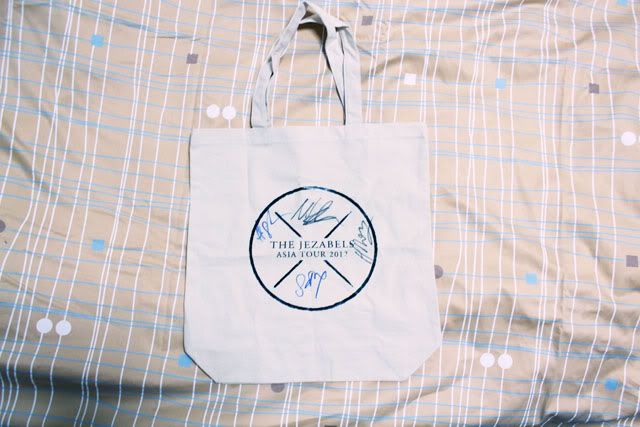 See you strangers.
56. Papa's birthday! (June 6, 2012)
Wednesday, June 6, 2012
Hell-oh,
sick
people!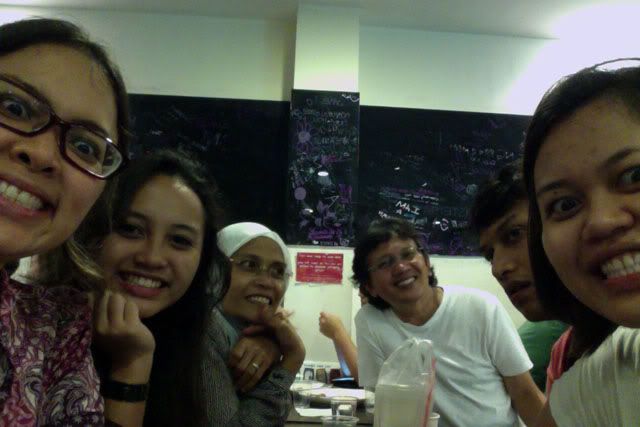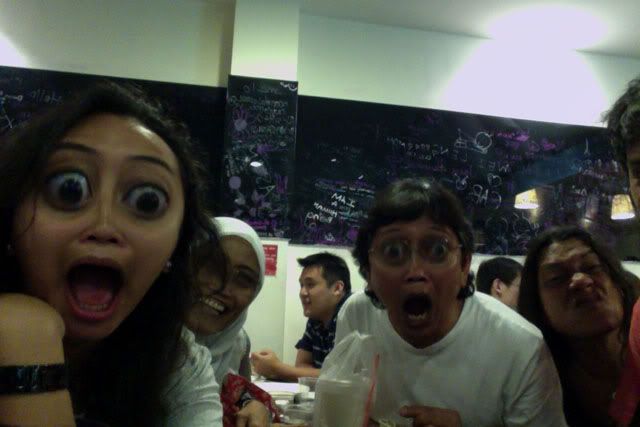 Last week was amazing. It really was. Finally.
It's always great to spend some quality family time like last Sunday. We had a family dinner at Bedok Corner to have an early birthday celebration for my Dad. Afterwhich we went to Udders to have some yummy ice cream.
I Photobooth-ed with my family and my dad was so happy taking all these silly pictures. I had such a nice laugh. Actually, I'm pretty sure everyone died of laughter. The effects on Photobooth really interest them. I have such a joker as my dad and I love him to bits and pieces. I'm so thankful to have him. Happy birthday once again, love you. <3
Photobooth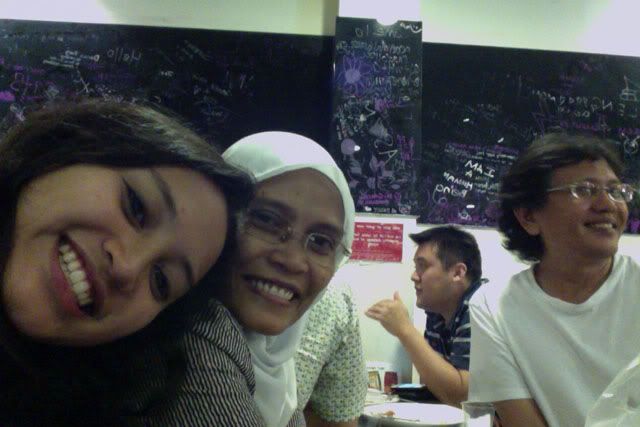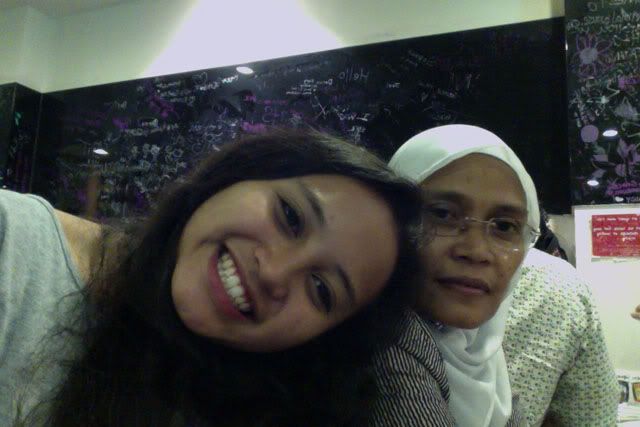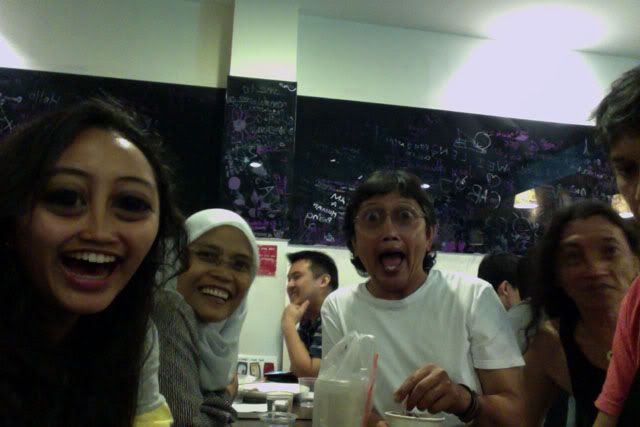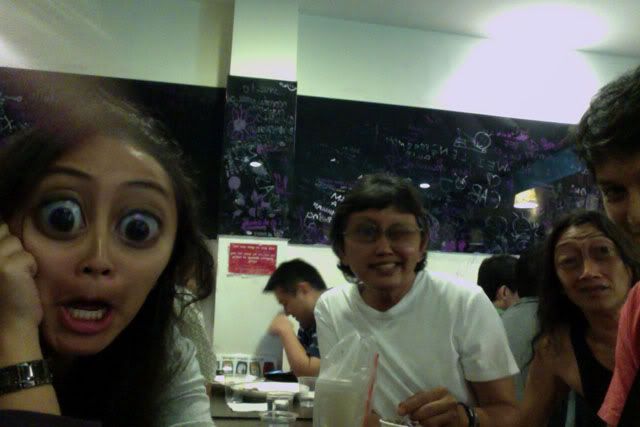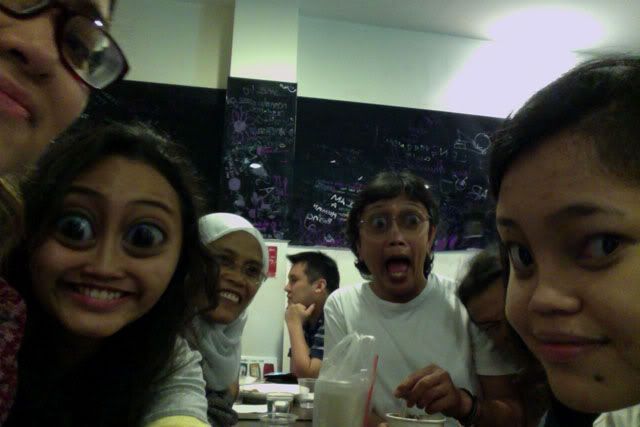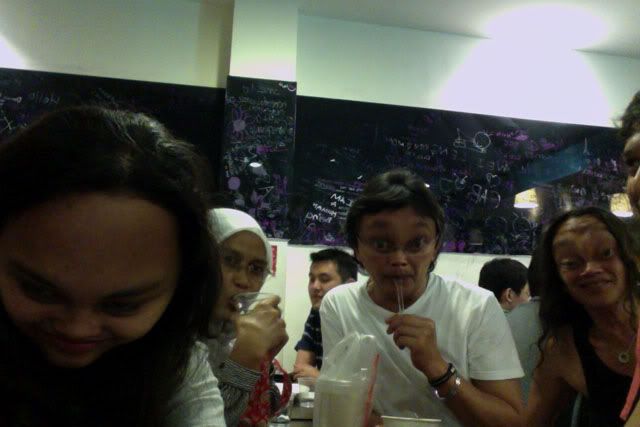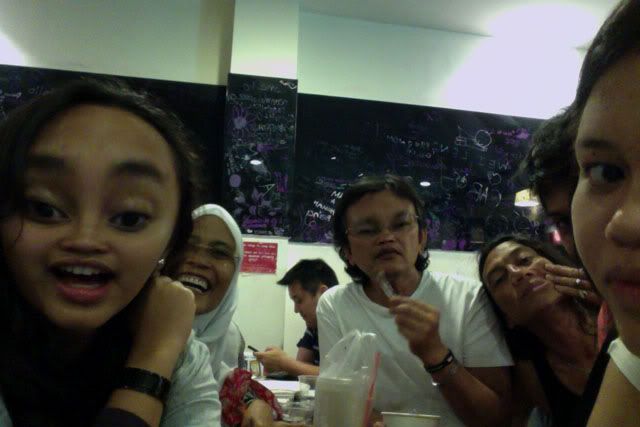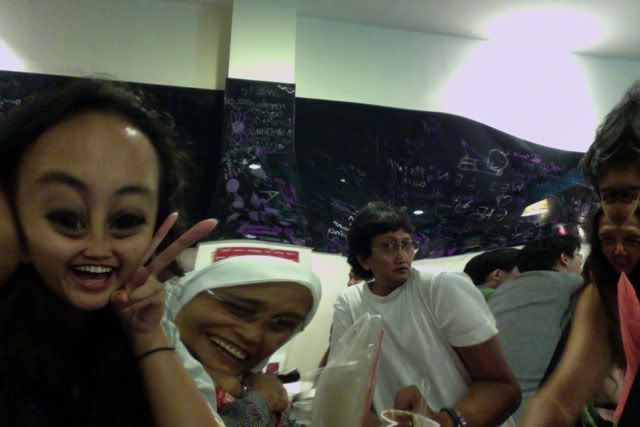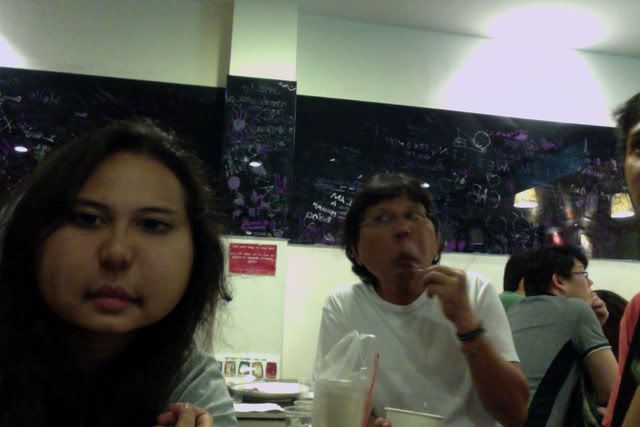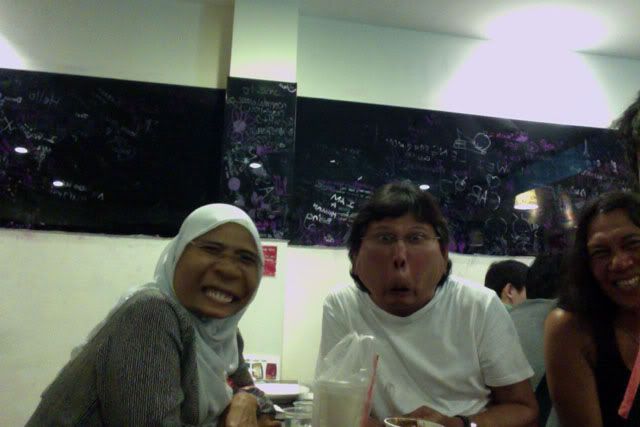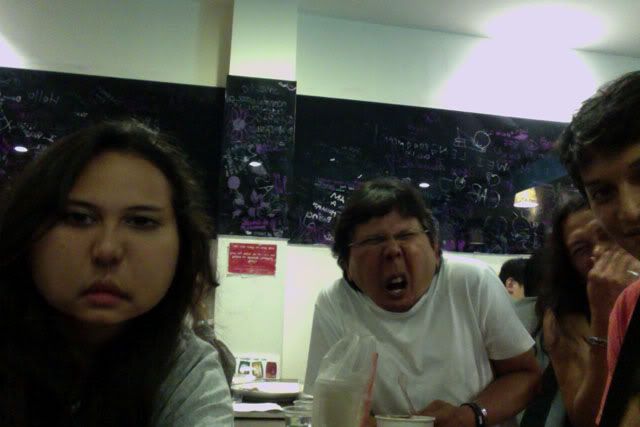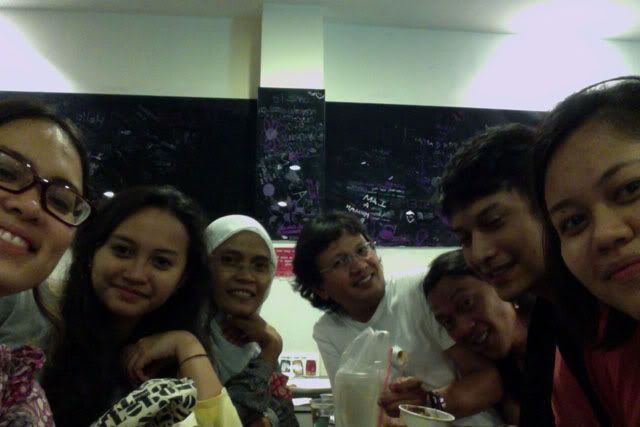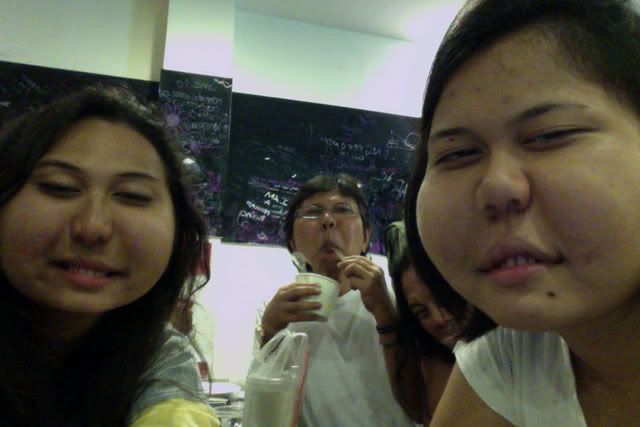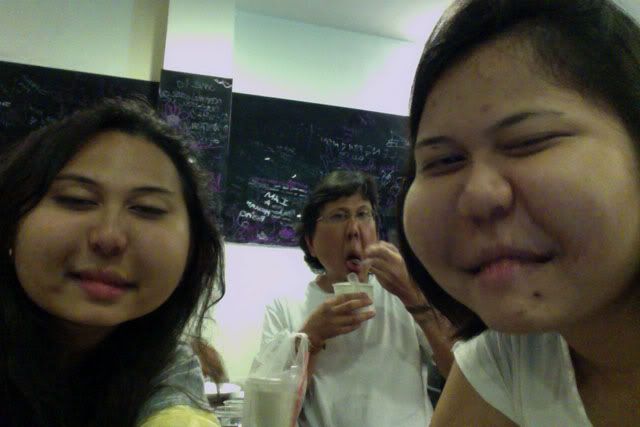 See you strangers.