69. The View From The Afternoon (October 14, 2012)
Monday, October 15, 2012
Hell-oh,
sick
people!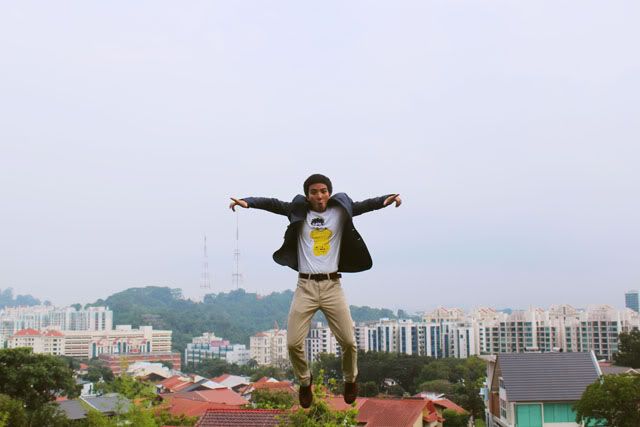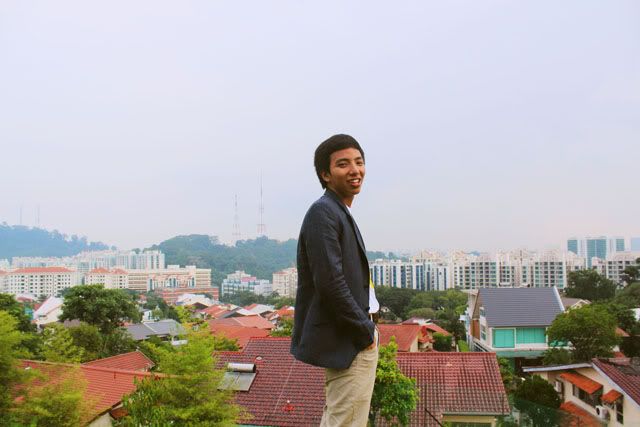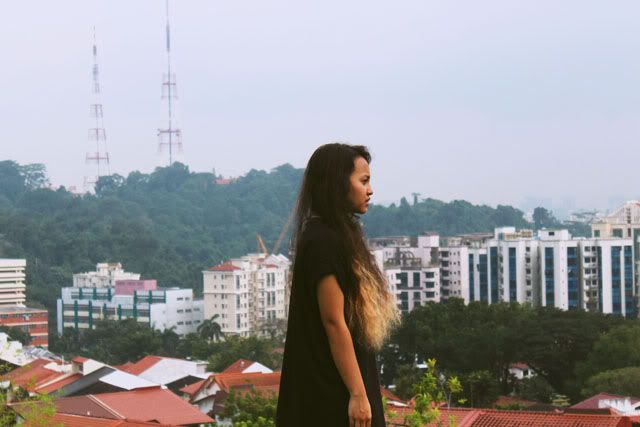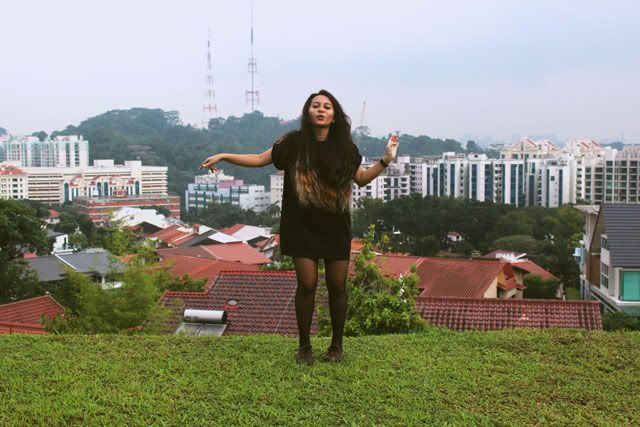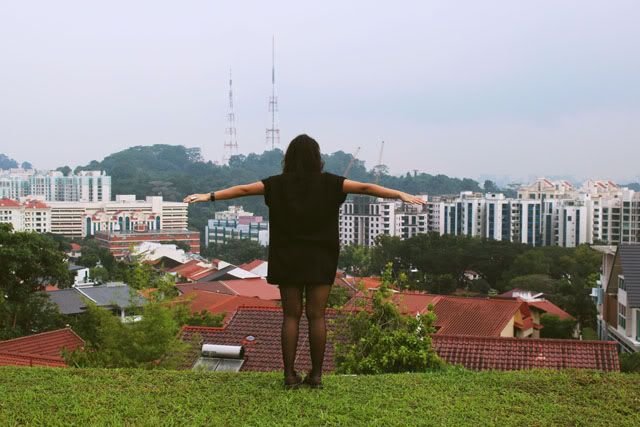 I've went out the past 3 days and have had such a lovely time with lovely people.
I went to venture out for a hill on Friday with Shaiful. We managed to find it and I was extremely happy about it! Aqilah was supposed to follow us but due to unforeseen circumstances, she couldn't join us. I also watched The Perks Of Being A Wallflower. I enjoyed it a lot! Got myself a knitted jumper from Topshop's sale.
On Saturday, I went out with my cousin for some shopping. After H&M and Topshop, we decided to watch a movie. I really wanted to watch To Rome, With Love because Ellen Page was in it! It was hilarious and stupid in a funny way. After catching a movie, we had dinner at Breeks before heading off to Esplanade to meet my sister. After which, we ate dessert at Loola's.
After 2 days of sinful eating and not exercising, I feel horrible. After 4 months of running and exercising regularly everyday, I never liked having more than 2 days of not exercising. So here comes the third day of heading out and not being able to have my run. Nonetheless, it was enjoyable. Especially because I finally get to spend time with Andi and go for a shoot! I thought it would be nice to bring him to the hill that I went to with Shaiful on Friday. The rain got me a little upset but thank God, it wasn't raining already when we reached our destination.
The view at the hill was beautiful and it took my breath away. I never thought I would witness such beauty in Singapore to be honest. I've been to MBS and as great as that was, just seeing that fully open was incredible. Had lots of fun taking photos and a perfect spot to dance away to a song like Always Like This by Bombay Bicycle Club. Afterwards, we chilled at a nearby Coffee Bean to get some cool air and refreshments. It was pretty exhausting climbing up steep roads in your Dr.Martens! It takes 5 seconds to get down the hill though.
It was a beautiful day with Andi. Also a very 'Tame Impala' day. Good stuff, good music.
Also, I'm finally on Instagram! Follow me there: drnmd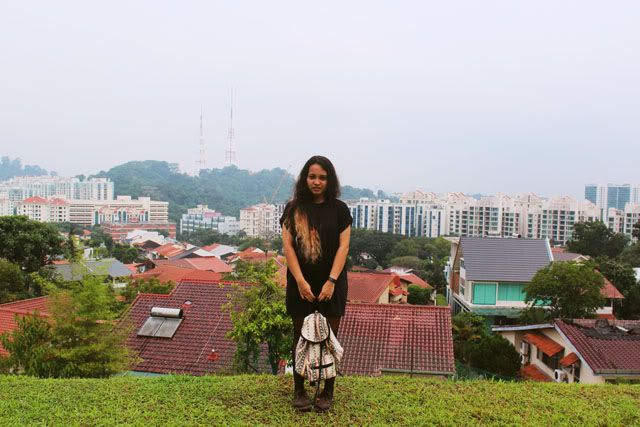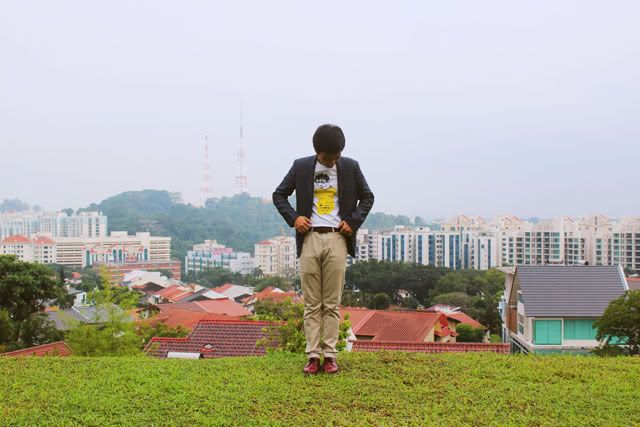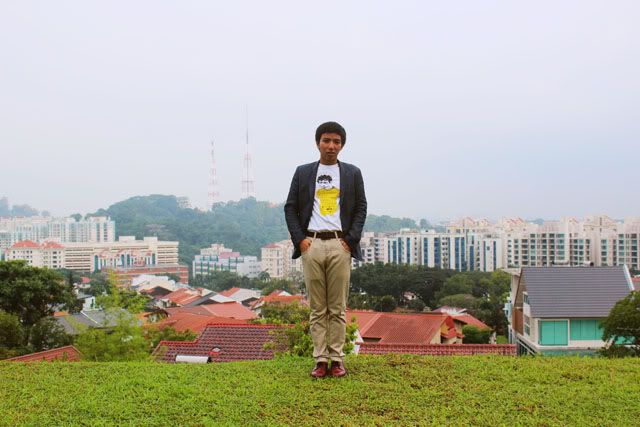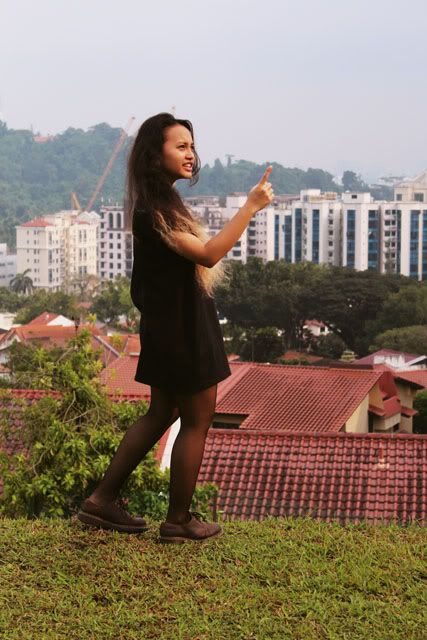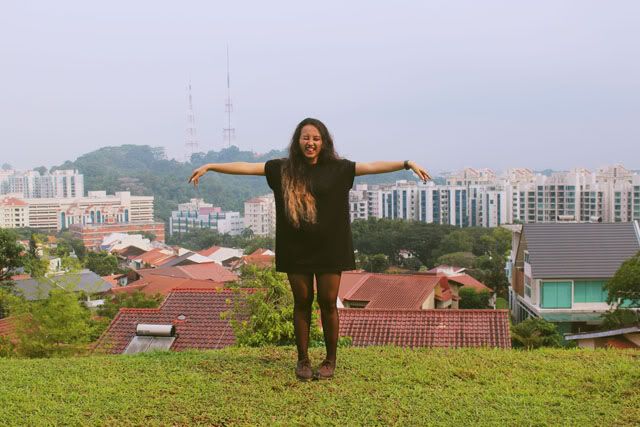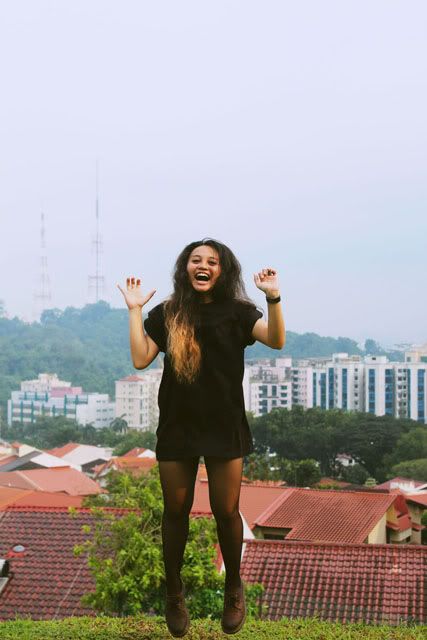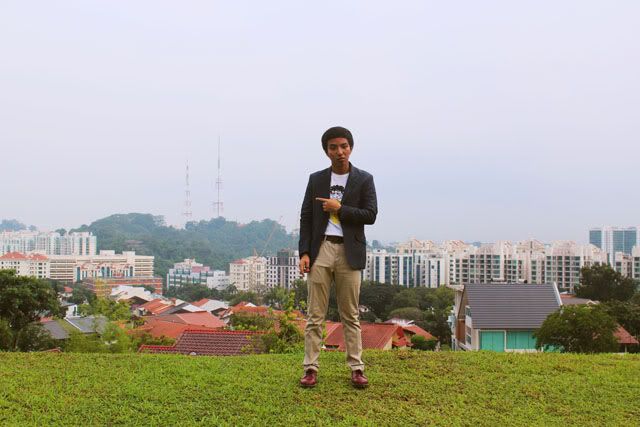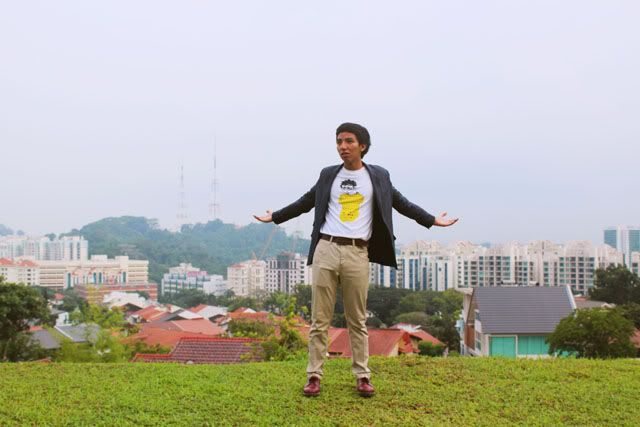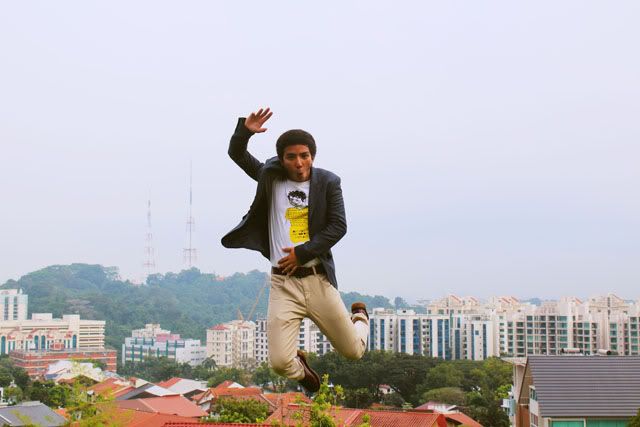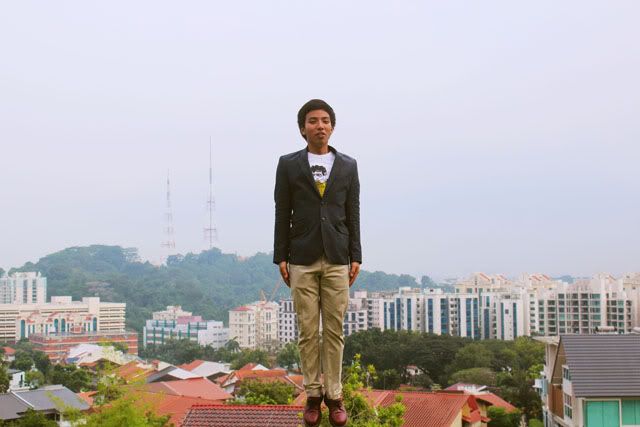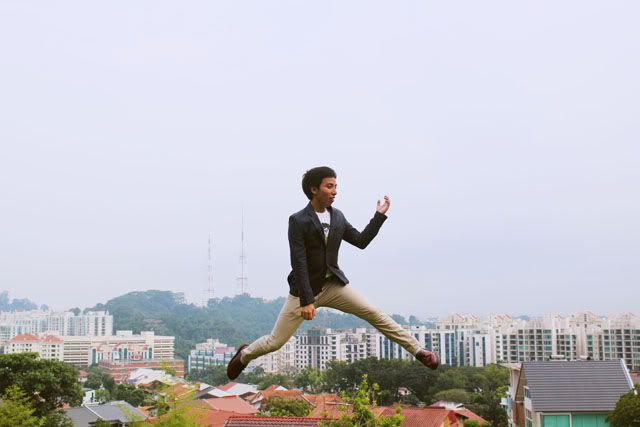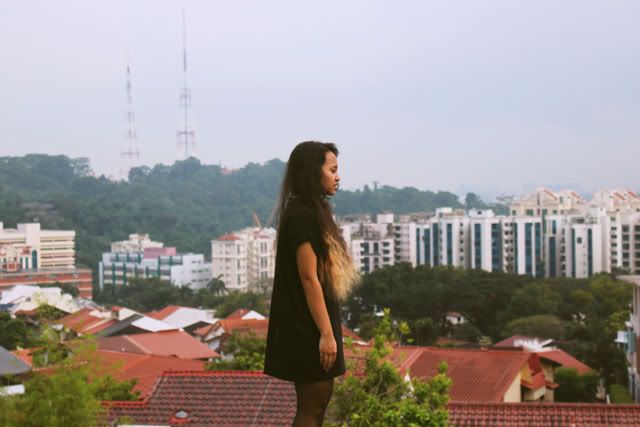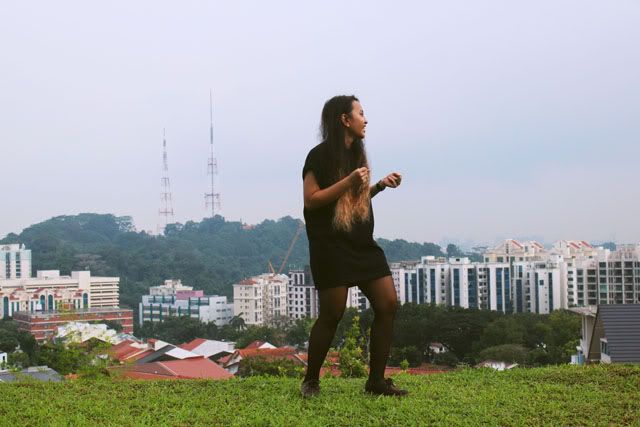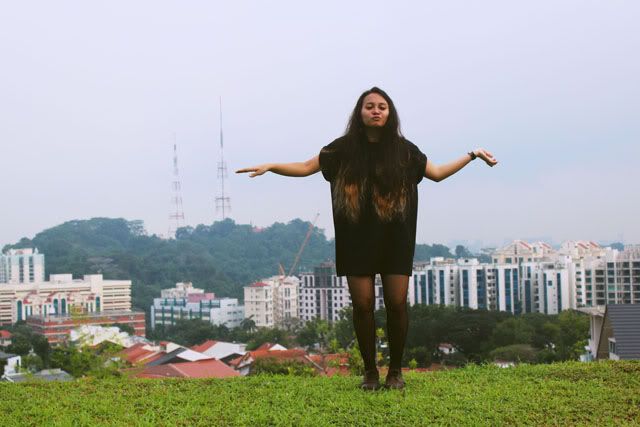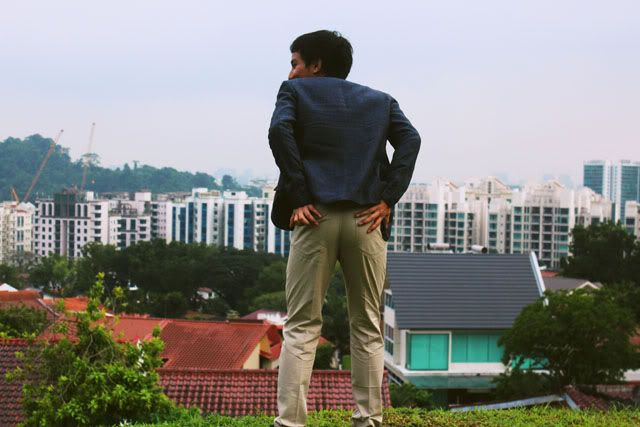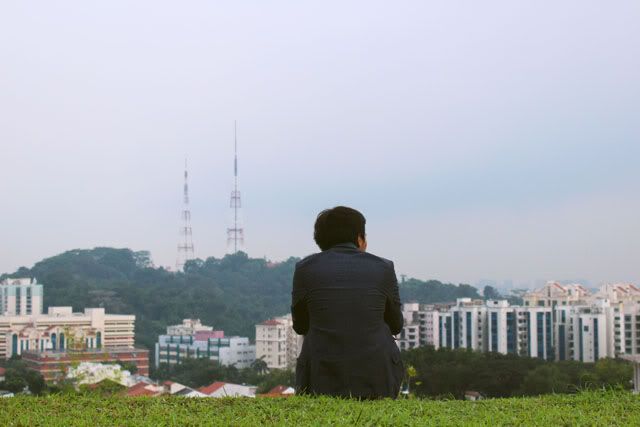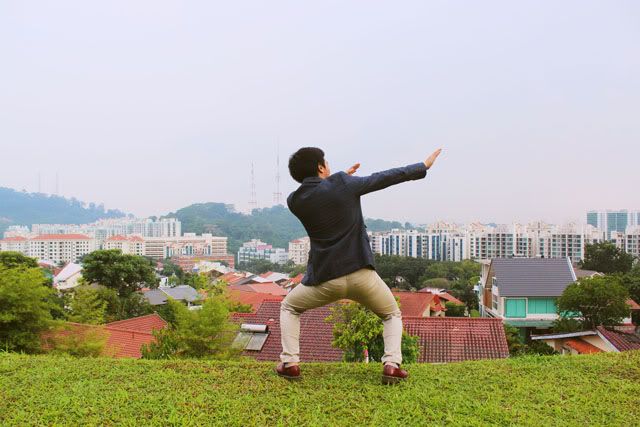 See you strangers.
68. Spector (October 4, 2012)
Friday, October 5, 2012
Hell-oh,
sick
people!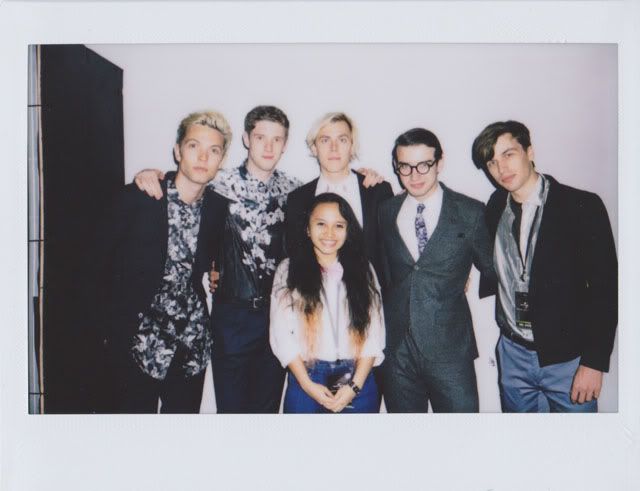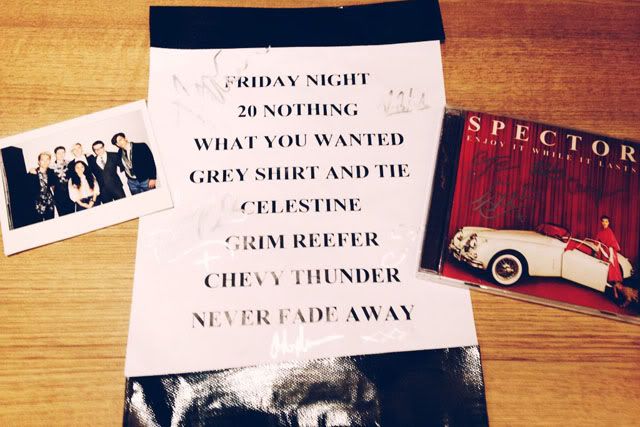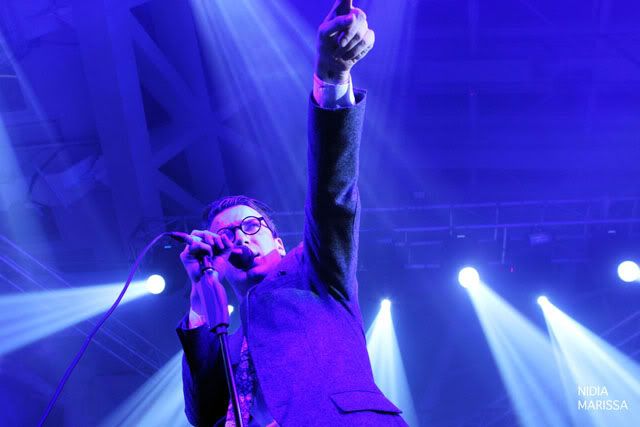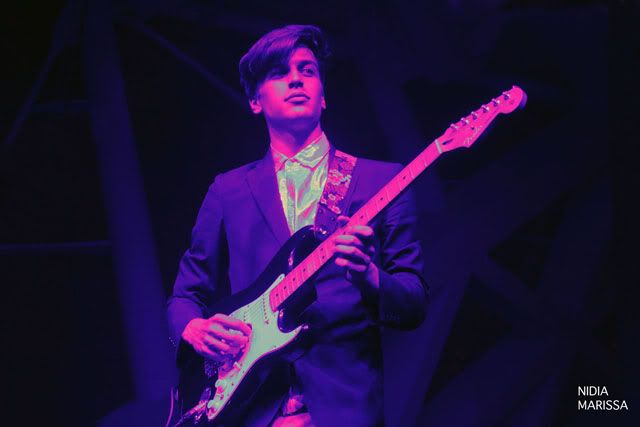 Before I start, I can't contain my happiness, therefore I want to share it with all of you. Although, the post contains stories of when I met them and probably what you'd call 'fangirling'. HAHA. So you don't have to read it. But aaah, October 4, 2012 was one of the best nights of 2012 and of my life.
First, I want to thank Universal Music Singapore for giving me the opportunity to help promote Spector and run @SpectorSG on Twitter. Also, for helping me meet them twice. Aqilah and I arrived at Avalon waiting to get our passes and a few seconds later, Spector appeared behind us. We followed the Universal crew in and got our passes. We tried to keep our cool. It was so cute seeing Aqilah squirming and then trying to keep her cool. But I have to admit, witnessing their soundcheck felt so good.
We waited for about an hour before we were allowed to meet them. We understood how tired they were as Chris replied our tweet telling us how packed their schedule was in Singapore but how lovely it would be to meet us. But this was it, the time has come. I was so nervous meeting them, I had zero idea of what to expect but they were all so lovely, approachable, down to Earth, friendly lads. We told them who we were, @SpectorSG. I mentioned how tall they were and wish I had stilettos to be as tall as them. They also loved our gifts to them. I gave them kaya spread and I sincerely hope they like it. If they don't, meh, worth the try. They were so kind to us, after the gifts, they hugged us all willingly to say thank you for being so thoughtful and amazing. They signed everything we wanted them to sign. After, we took pictures with them and then I talked to Danny and Thom, they were hilarious, especially because I said their fans could be all hip by calling themselves 'Specs' as a short form of 'Spectators' and then I did some hand gesture. Thom went on with some Superman hand gesture and I laughed so hard.
Aqilah and I were beyond happy. Shaiful came in the venue while we were waiting at the front of the stage and we told him everything. We also met 2 other lovely people, Ann (sp?) and Jacky! Lovely lovely. The gig started and we went crazy. So darn crazy. I think we were the only one who were jumping and dancing and singing along. Fred, their lead singer, would make eye contact with me and Aqilah and he would smile at how enthusiastic we were! Thom waved at me when he saw me in the front row! It was so fab. I loved taking their photos, especially Jed because he is the ultimate beau in the band. Aqilah made a banner for them and because we told them to look out for it, they were so excited to see it. Fred made up some letter to Chris, but it wasn't true, the banner only said 'Spectators <3 you!' It was funny though! THEY ALSO PLAYED GRIM REEFER. When they played Chevy Thunder, there's this part 'Drive, drive, drive' and everytime it was that part, Fred would give me the microphone so that I could sing the part! Will never forget that! And he sang with Aqilah, ermergerd!! After the gig, I climbed up to get the setlist for Aqilah and then their guitar tech gave me another one for myself! Even Shaiful got one!
We went up to meet Spector again, this time with Shaiful, Ann and Jacky and they were so excited to see us again! I stood next to Jed because well, it's Jed you guys. He asked me, 'So how was it?' and I was like, 'Yeah, duh that was great!!!' Universal took pictures of us and since I was with Jed, he saw my setlist and he went, 'Aw great you got the setlist!' So, he signed it! I told him he was my favorite and not to tell the others but, he didn't believe me, hahaha, he said, 'Aw, I'm sure you told that to all of them!' After that, I sat in between Danny and Jed and talked to them. I compared my foot to Danny's cause his feet were MASSIVE. And he went, 'Oh I like your shoes, are those Dr.Martens? Aw yeah mine too!!!' *_* Jizz. Haha. But they were friendly. Danny reminds me of Jamie from Bombay and Jed reminds me of the shy, mysterious Ed from Bombay too! I still haven't gotten the rest to sign cause they had so many people around! After Fred signed my setlist, Jed and Danny asked me who's autograph I haven't gotten and Thom came by to sit and he signed it for me and after that told me to follow him to Chris to get it signed! I am so appreciative of how patient and how they make sure it gets signed by all of them. After hugging Danny again, Fred saw me walk over and gave me a hug and then a.........KISS ON THE CHEEK. Was so shocked! I will remember his scruffy facial hair. He thanked me for everything and for the gifts! So I told him to come back to Singapore! Heh. Finally, Chris signed it and I bid my goodbye and said thanks a gazillion times!
It was amazing. It was the perfect night anyone could ever ask for! Thank you Universal Music, Topman and Spector! Had dinner with Aqilah, Shaiful, Jacky and Ann! Aqilah told me that Fred said we were the craziest bunch of the crowd and that we knew ALL the lyrics to the song! So emotional right now. So blessed.
This makes me extra excited for TDCC's gig in January! ROW A!
Pictures: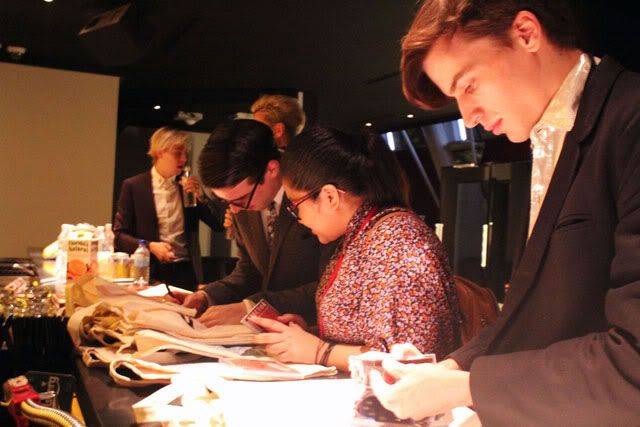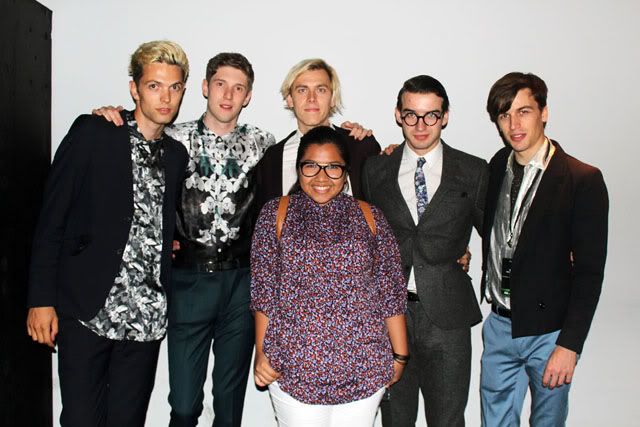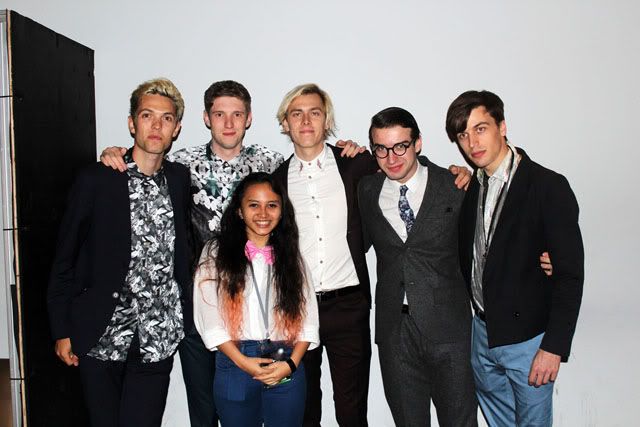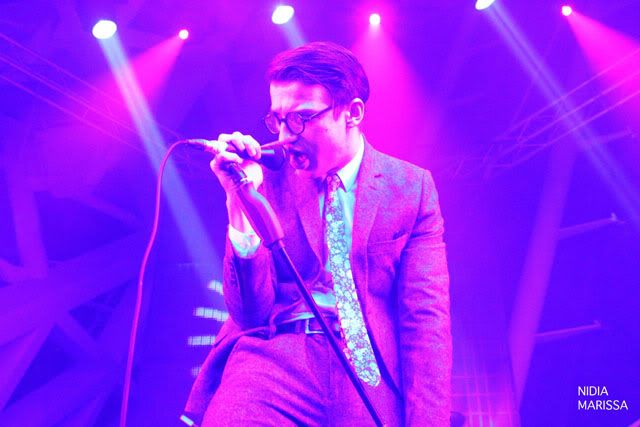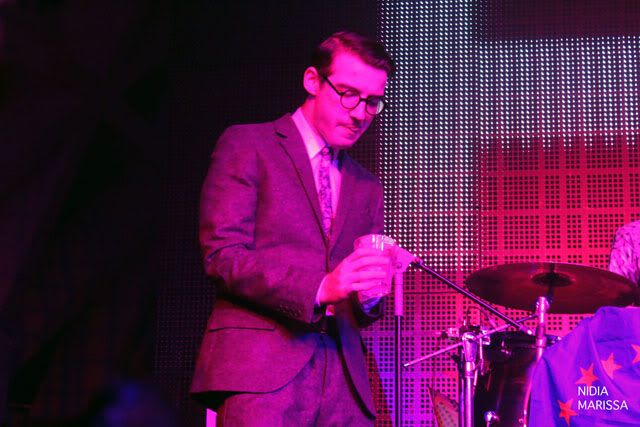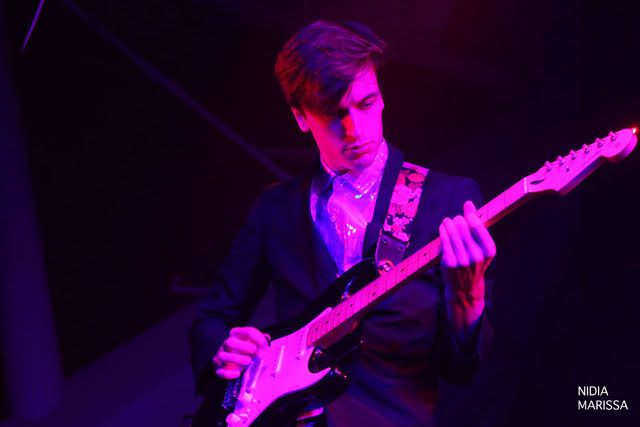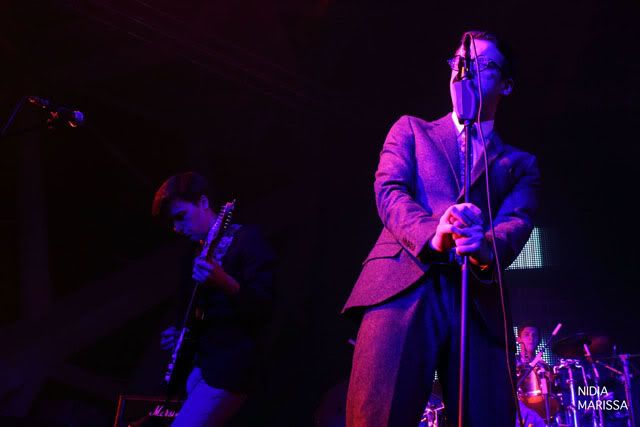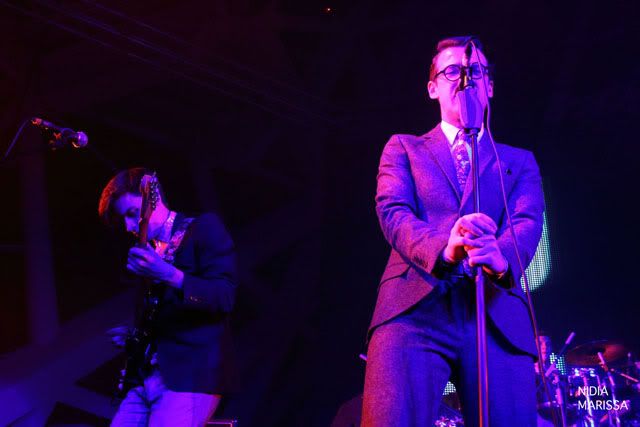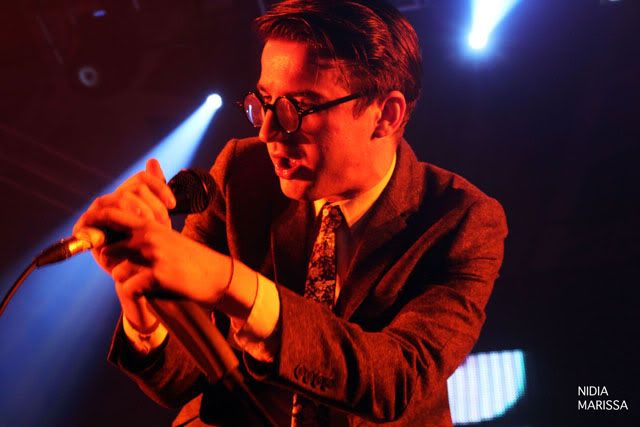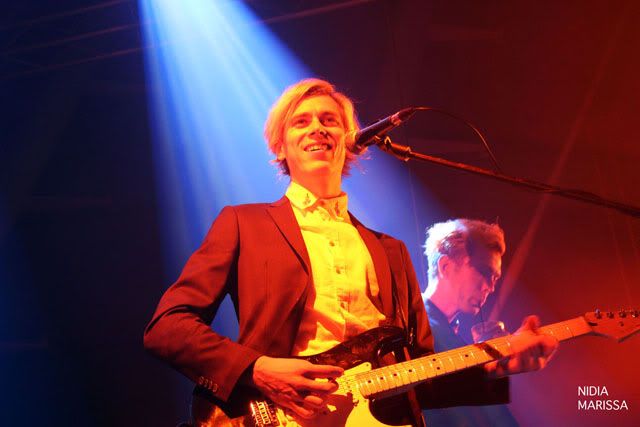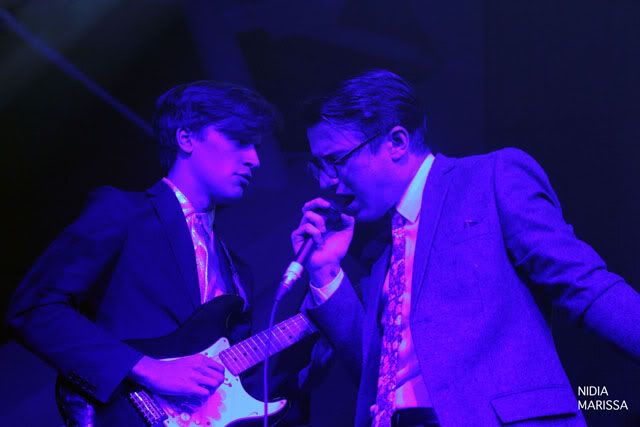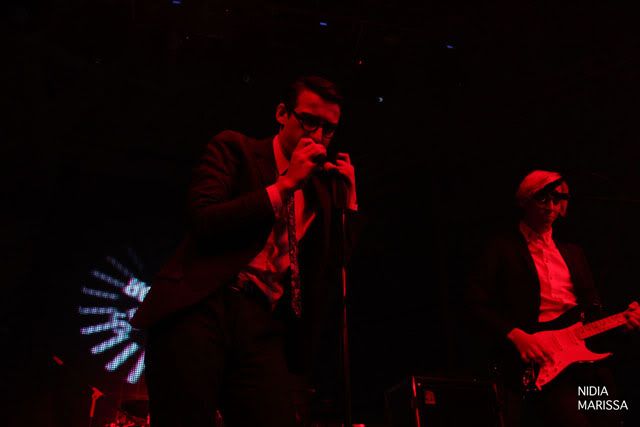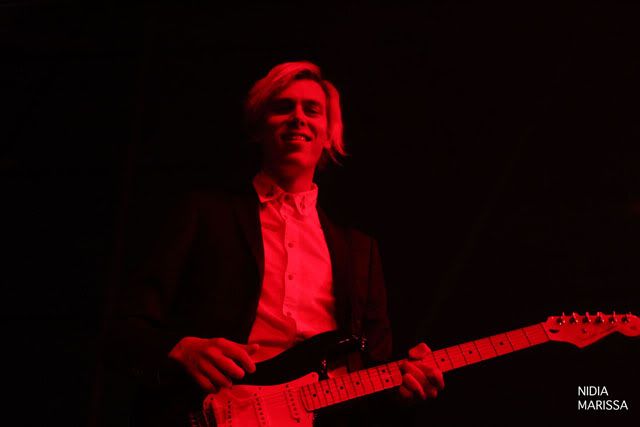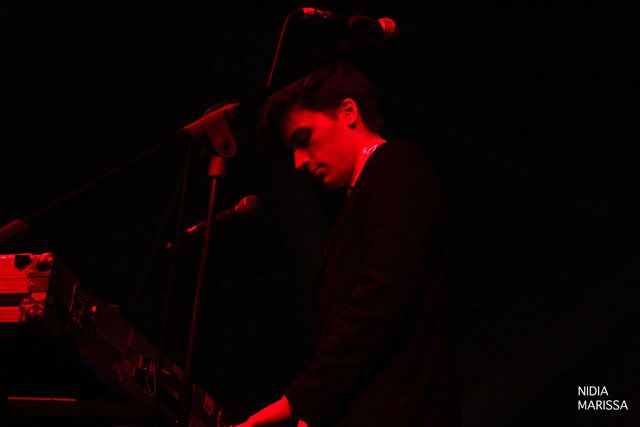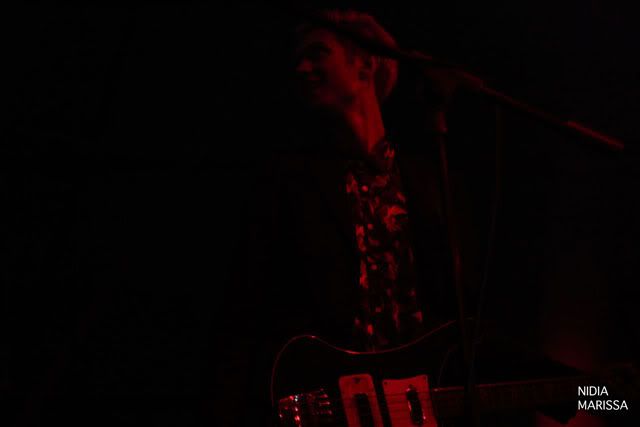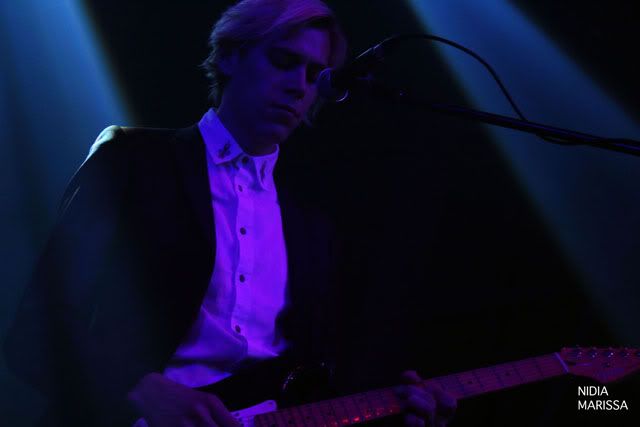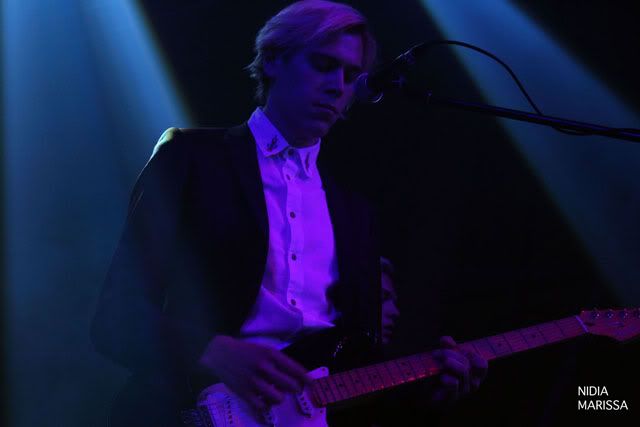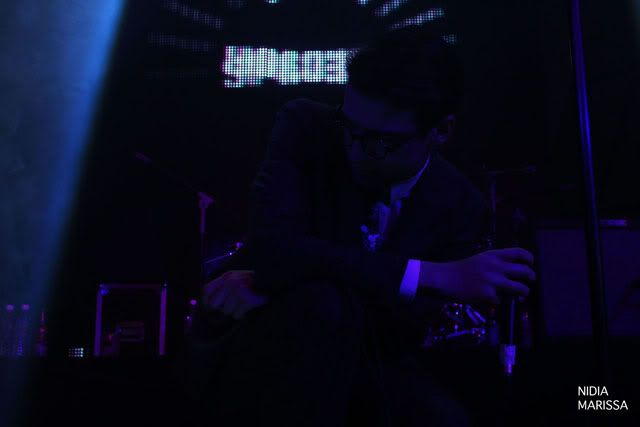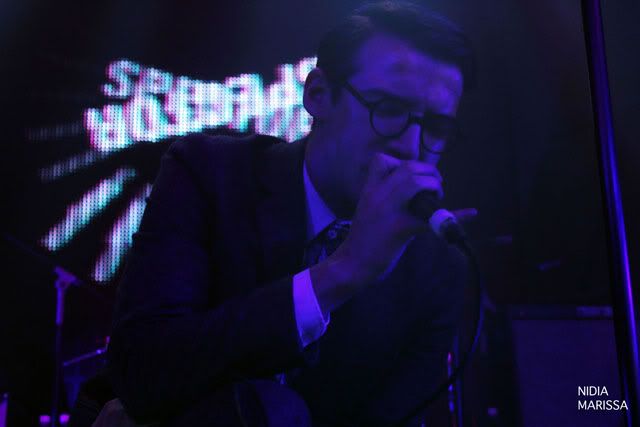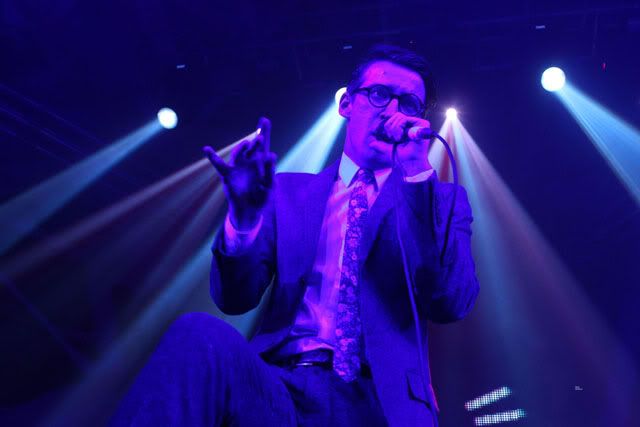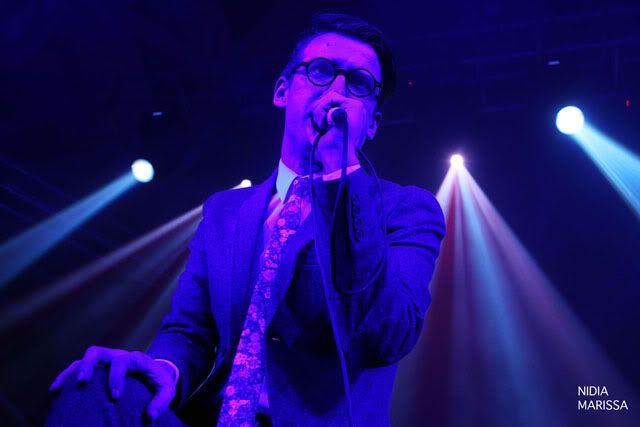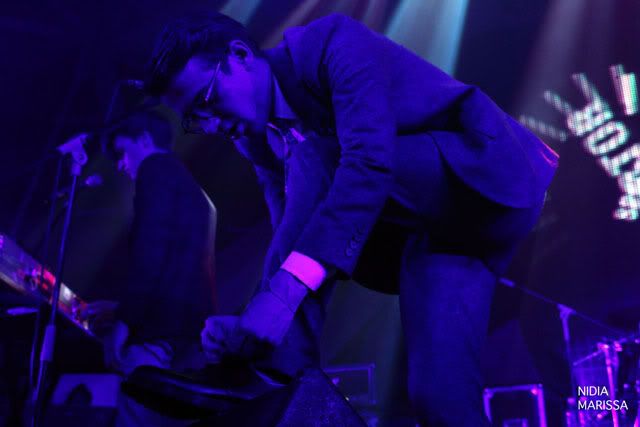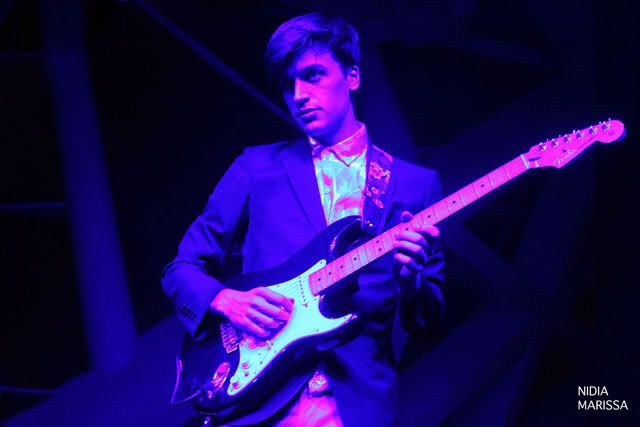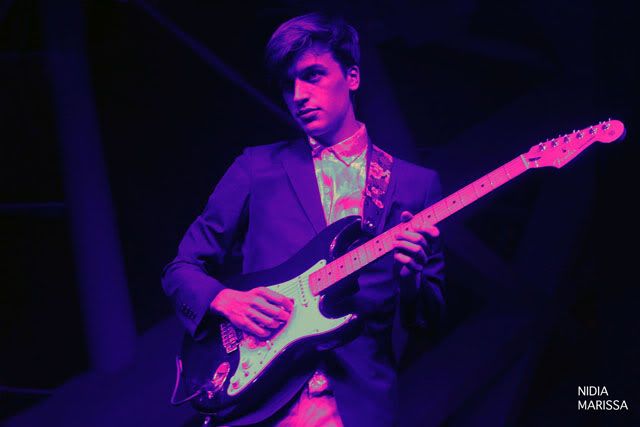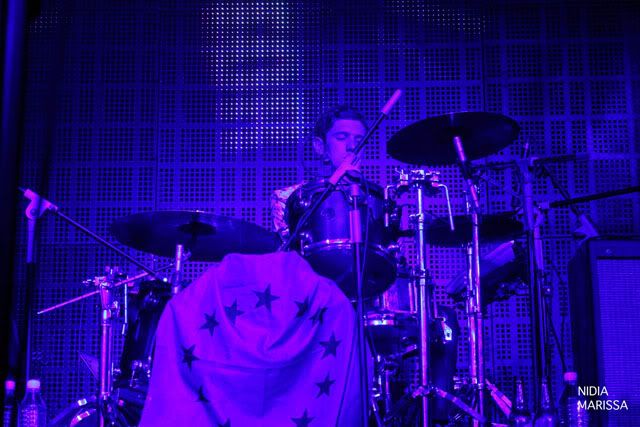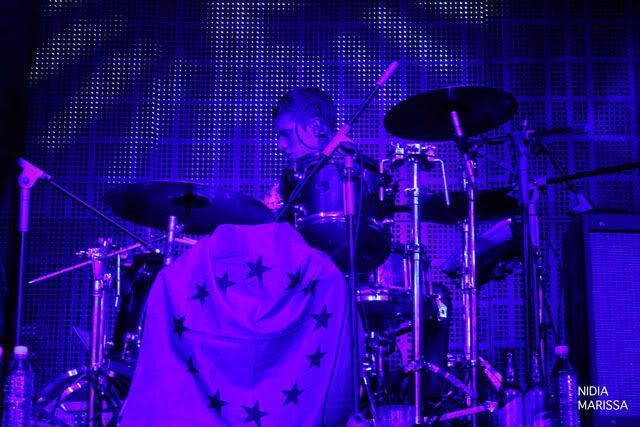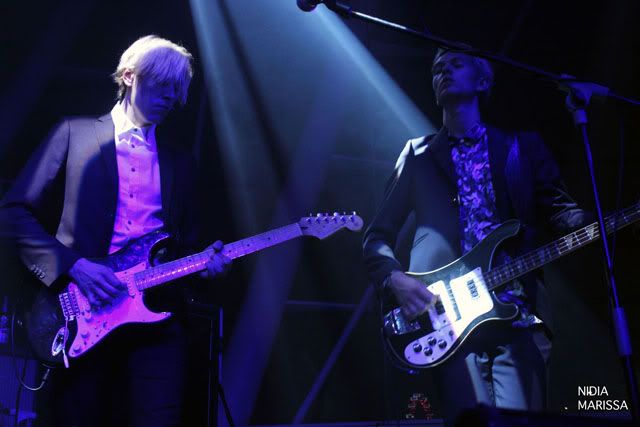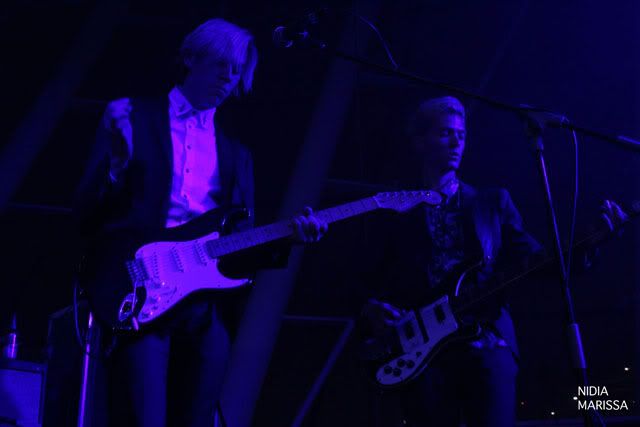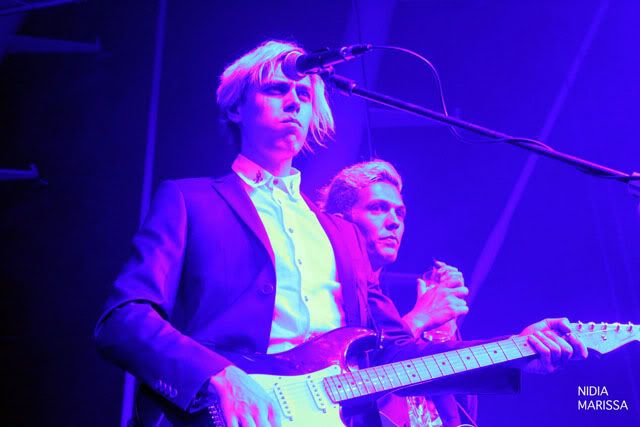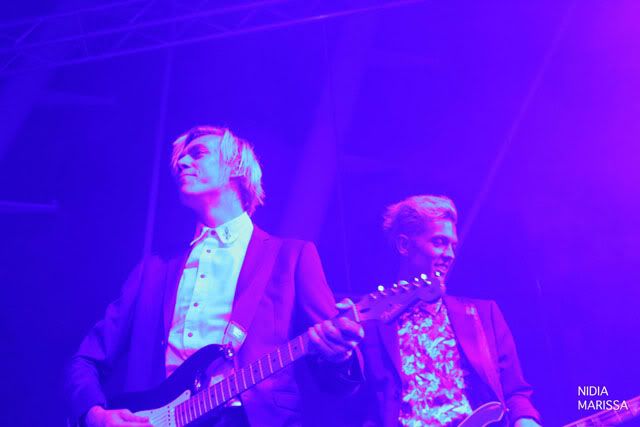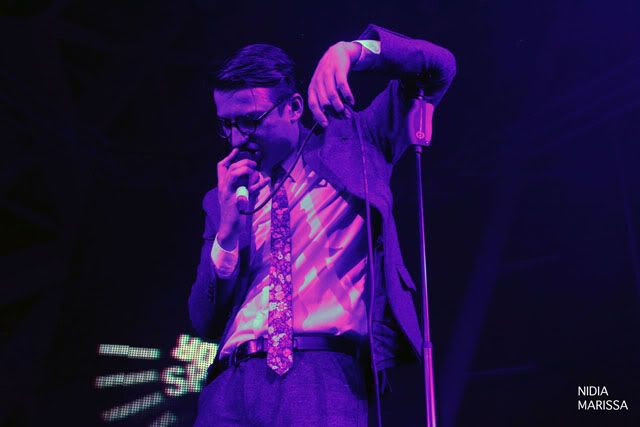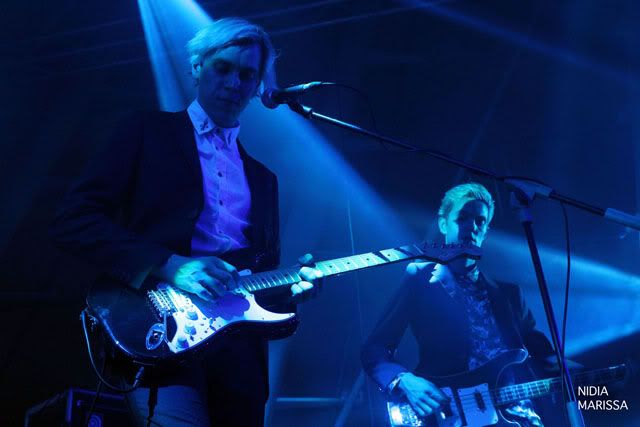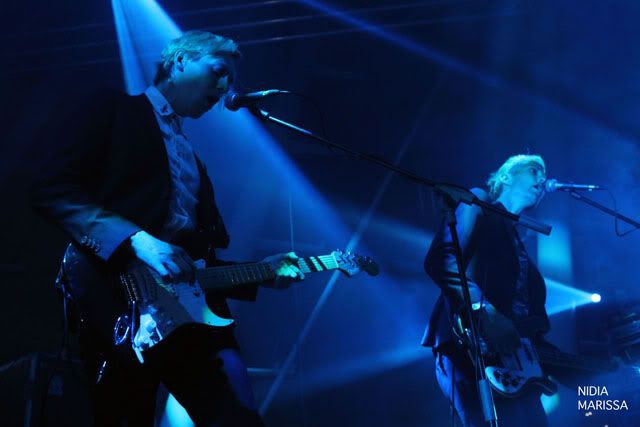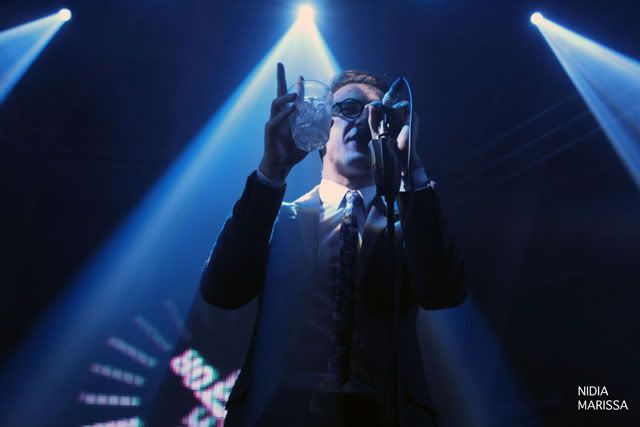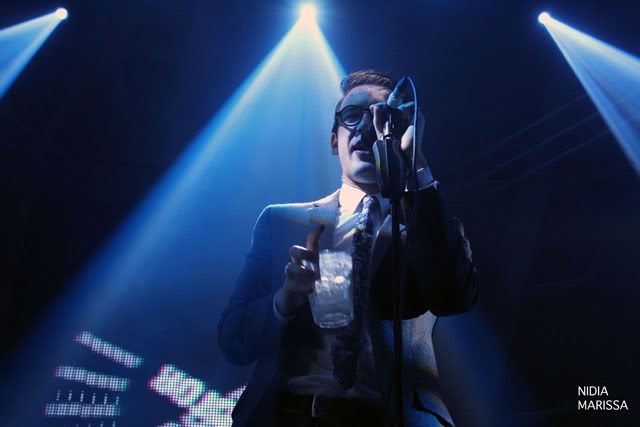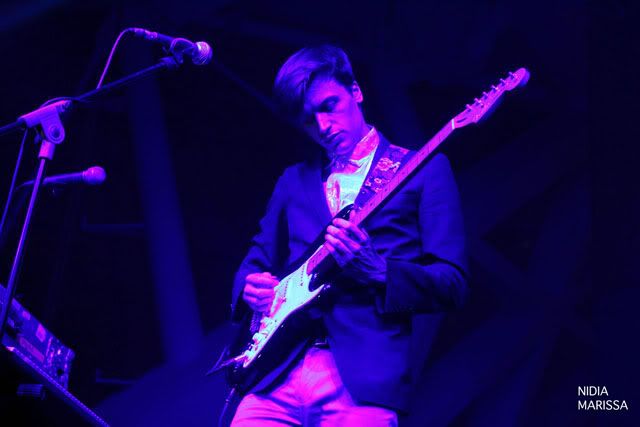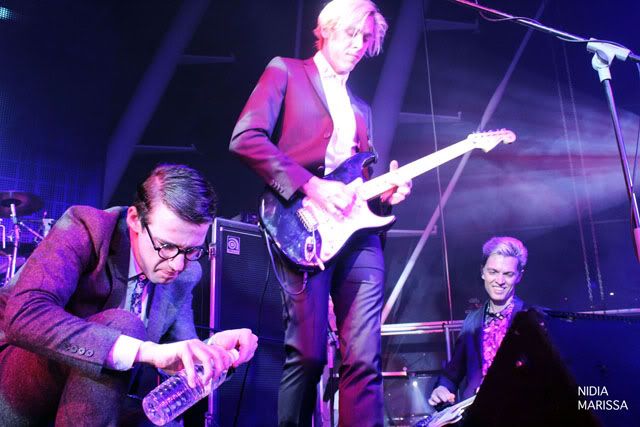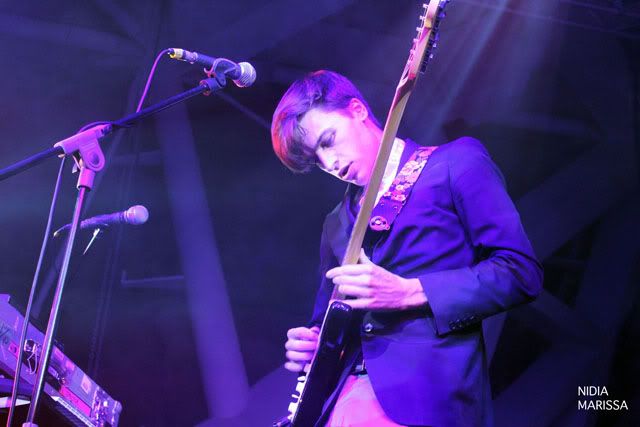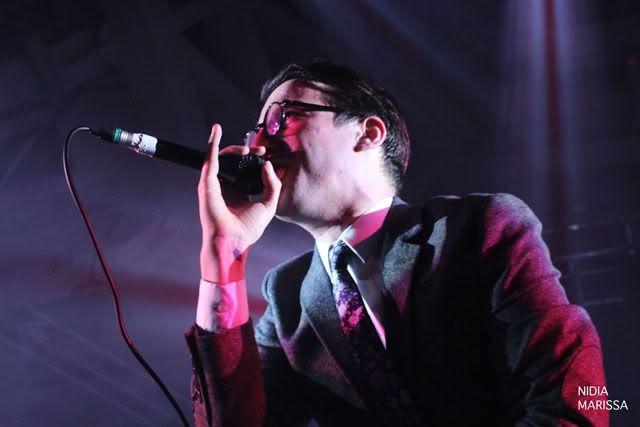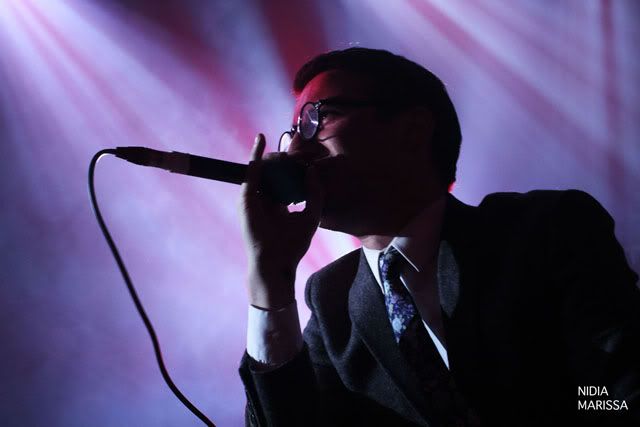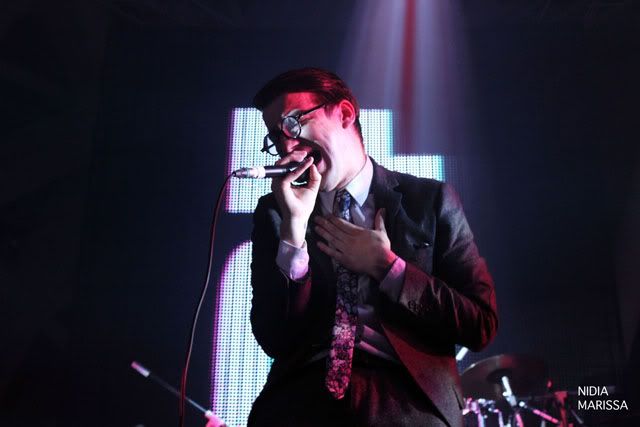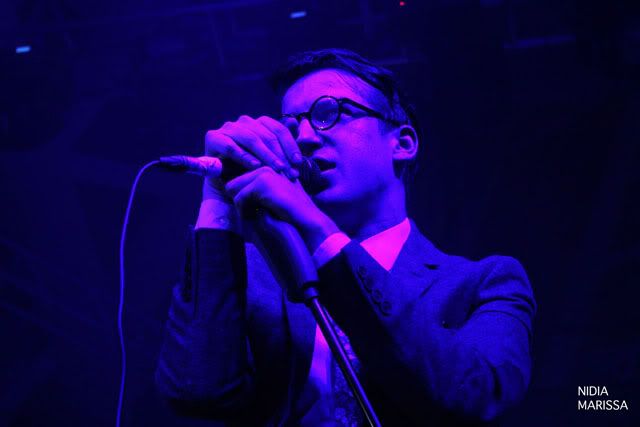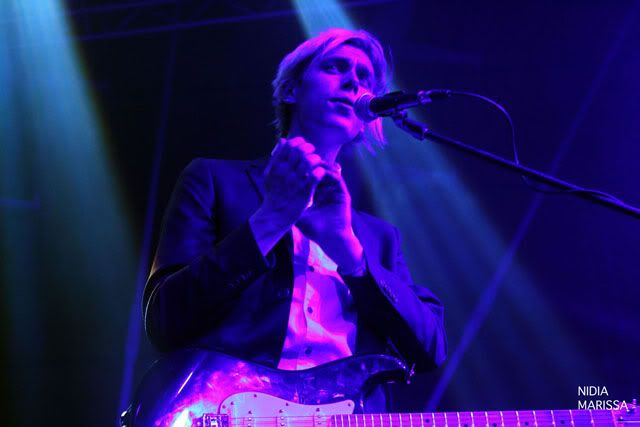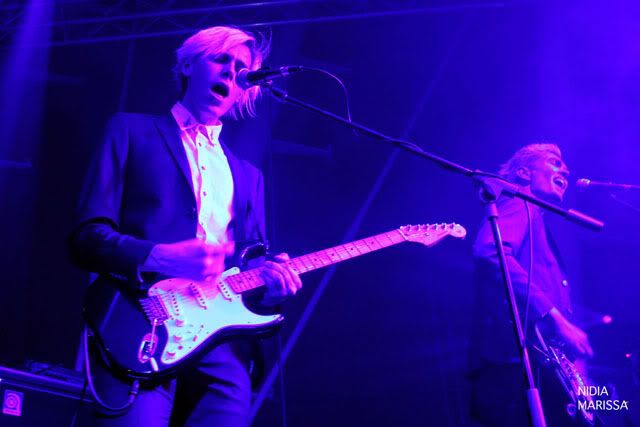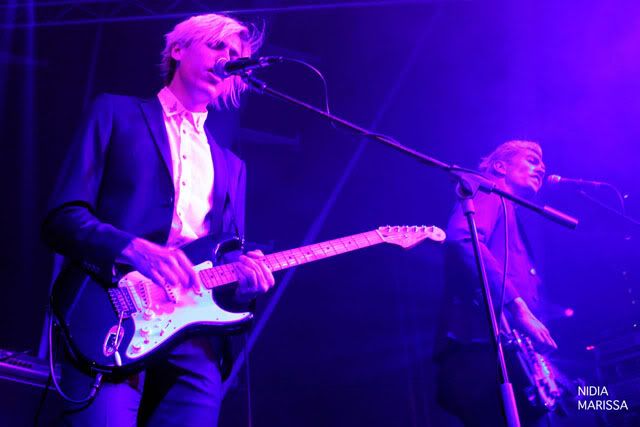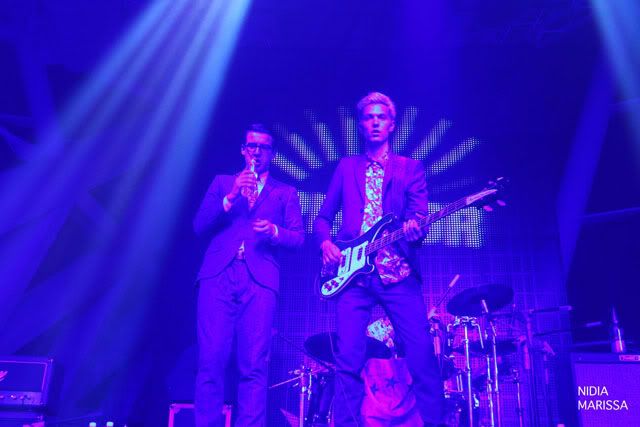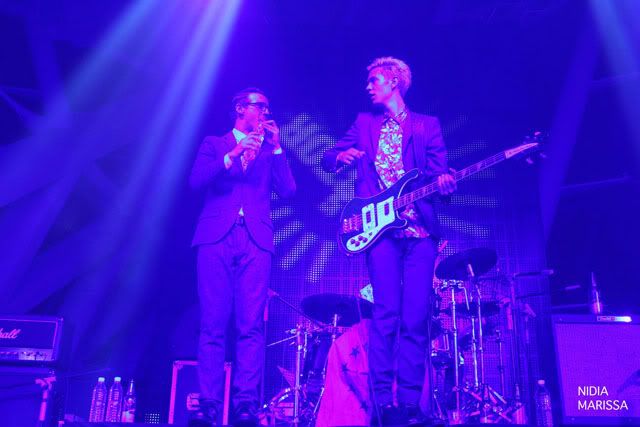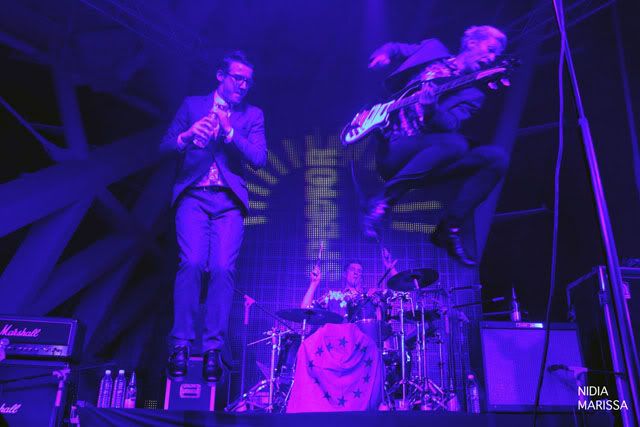 See you strangers.