62. Studio Lighting (July 26/27, 2012)
Saturday, July 28, 2012
Hell-oh,
sick
people!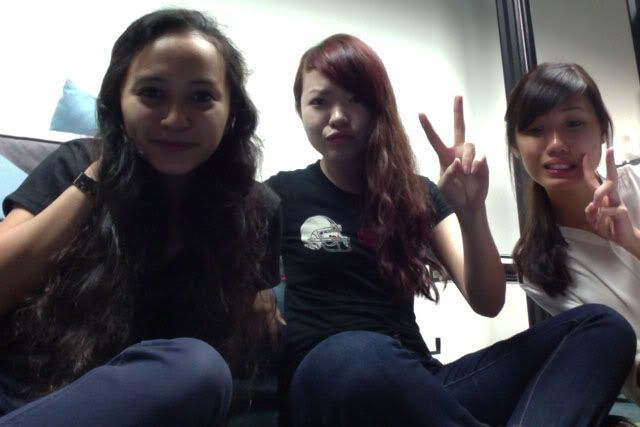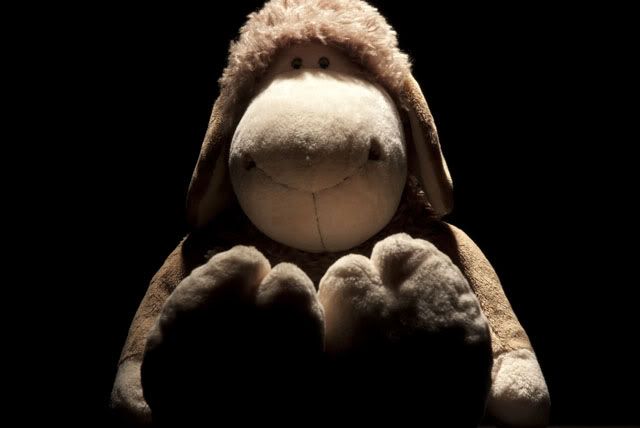 Although I've been having countless of days where I have endless thoughts and mixed emotions, this week has been surprisingly well (and another great Twitter week). I have been surprisingly happy. And I would like to tell you why, but I can't, sorry. Hahahahaha. Thank you for making my week so much better.
My first week of Studio Lighting has been fun and relaxing with my group mates and my lovely stuffed sheep. I can't wait for the rest of the mont!
It has also been a week since Ramadan started and I love the fasting month. All has been good and I'm thankful. There has been many times where my patience have been tested the past week and one should always remain calm. Or at least try.
Today, I watched The Dark Knight Rises. A really really really good film. So good. So so good. SO good. And JGL is so yummy.
Anyway, it was a happy week. I love happy weeks. Ugh, you are so good looking.
See you strangers.
61. Twitter week! (July 13, 2012)
Friday, July 13, 2012
Hell-oh,
sick
people!
10th July
-
Joe Priest
and
Nathan Marsh
of
Antics Dance Crew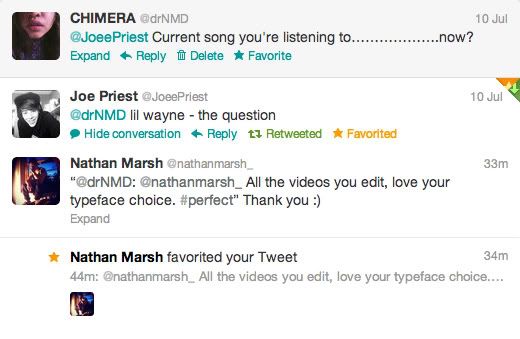 13th July
-
Kevin
of
Two Door Cinema Club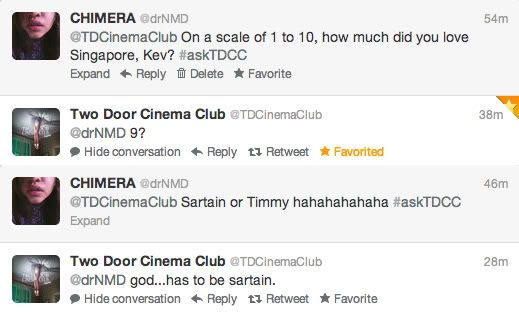 It always feels great getting replies. Bombay Bicycle Club, Lucy Rose, Amber Wilson, Ben Thomas, and especially BBC and TDCC's crew Squib, Alex Oakley and my all time favorite, Matt Sartain.
That is all. Another one of my best Twitter week.
See you strangers.
60. Baybeats! (June 30, 2012)
Sunday, July 1, 2012
Hell-oh,
sick
people!


It has been a good week, I must say. Though, I have had better and I miss my holidays.
It's a Baybeats weekend!!!!!!!!! I went early to catch interviews with the bands Monster Cat and The Great Spy Experiment because my sister was hosting them. But, I was late and came when Monster Cat's interview was over. So sad, but managed to talk to Copy Cat! He recognized me and Ayesha from Twitter and had a nice little chat with him. I wished I had more things to say, I get a bit nervous sometimes. He was a really nice and friendly guy!
Afterwhich, Ayesha and I bought Snapple and sat for Great Spy Experiment's interview. They are some funny lads, I must say. After the interview, Ayesha and I went to the Arena and caught ANECHOIST. They were so fucking good. They gave me goosebumps and made me feel all nice inside, hahaha. And I have to say this, Esplanade is too strict, the fact that we can't sit on the steps during the performances is a bit sad, I think they should just maximize the space. I get it that people might want to get out, but it's a concert......seriously.
My sister joined Ayesha and I and we caught Cashew Chemists which I thought were okay, the lead singer seemed kinda cocky to me but they slipped in some nice songs in my opinion. Ika and Farah joined soon after, yay my girls!!!!!!!! PLOT were really cute and had good music. Darren Ashley had really solid music, really great. Monster Cat's acoustic set was amazing as well. Had a photobooth session with my girls without Soufi though, wish she joined but it was still nice to hug her when she dropped by with her cousin!
At 9:45pm, the moment we have all been waiting for, Great Spy's gig! They're amazing live but wish they added some of their old songs in between. I think it would've made the crowd even wilder. But, nonetheless, still amazing! The sad thing for me about going to gigs and standing behind is that I'm short. I can barely see anything sometimes.
We decided we were all too tired to stay for Plain Sunset but before we headed home, we went to drop by the Arena to catch The Trees & The Wild for a bit. They sounded REALLY good!
Baybeats was pretty fun.
Enjoy!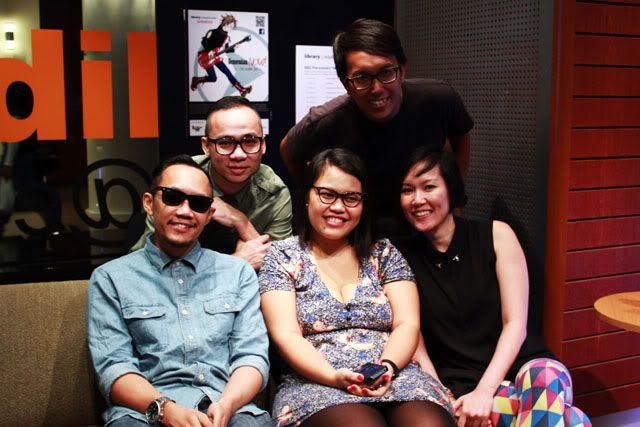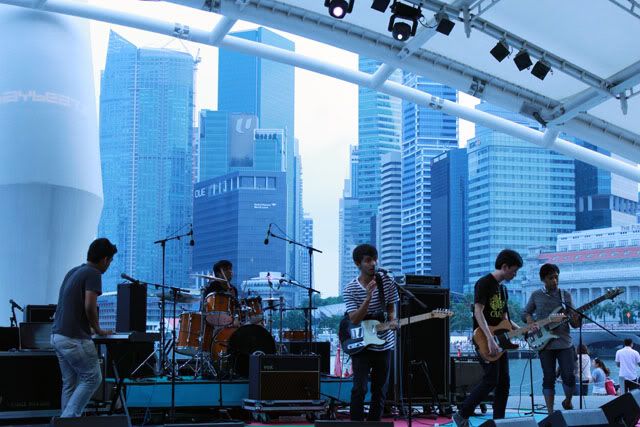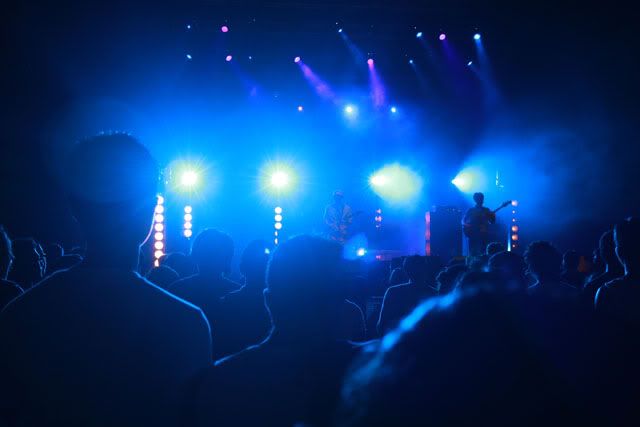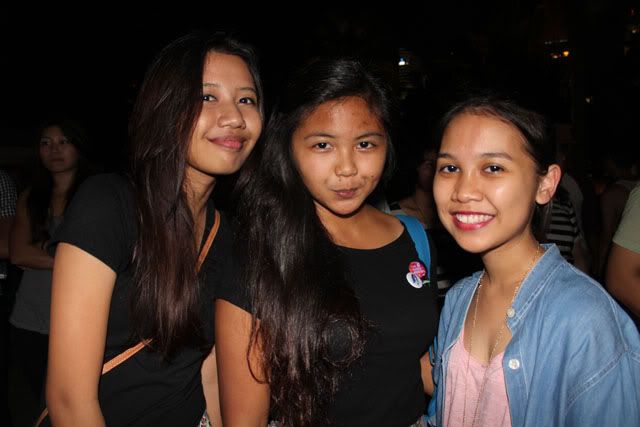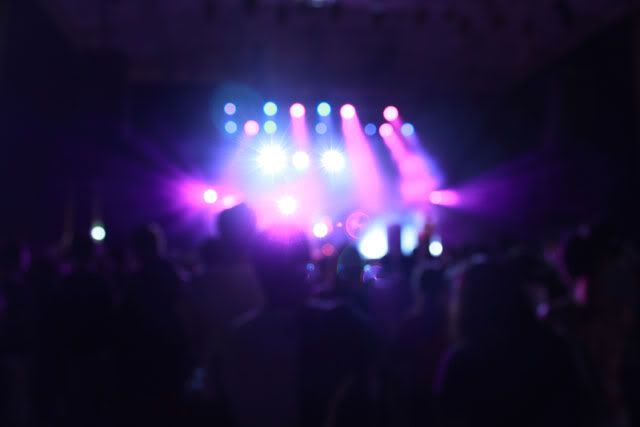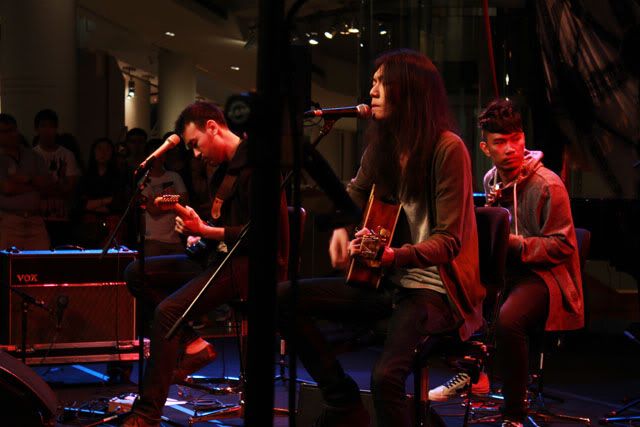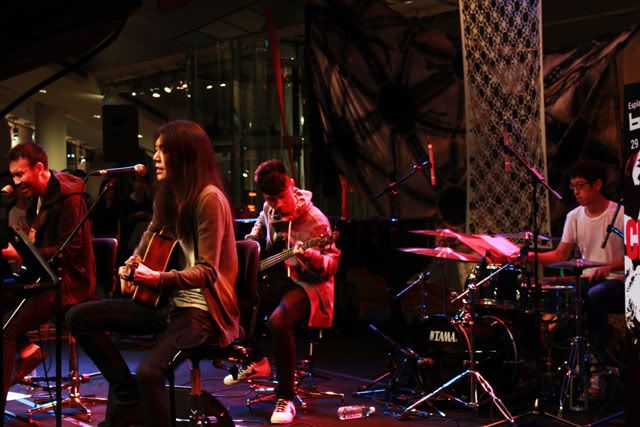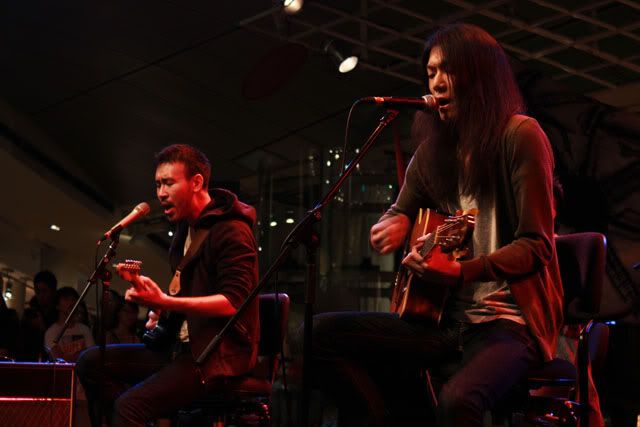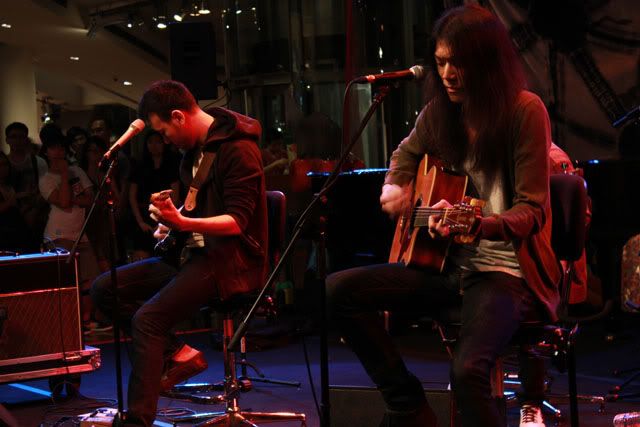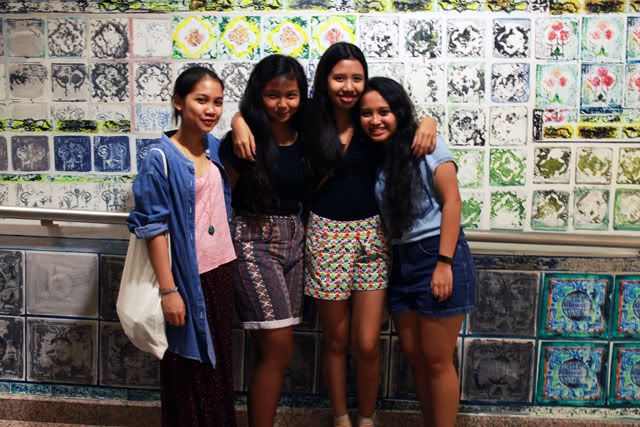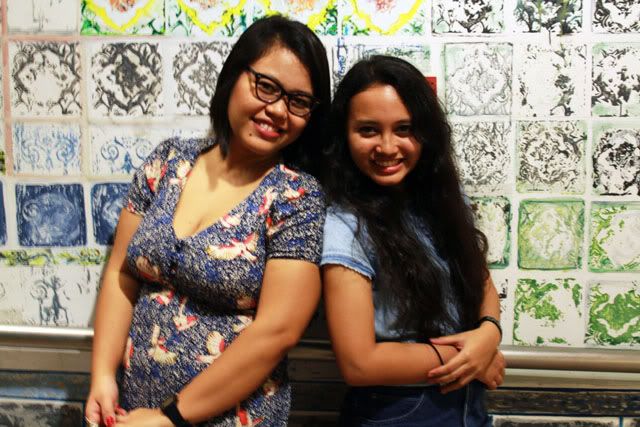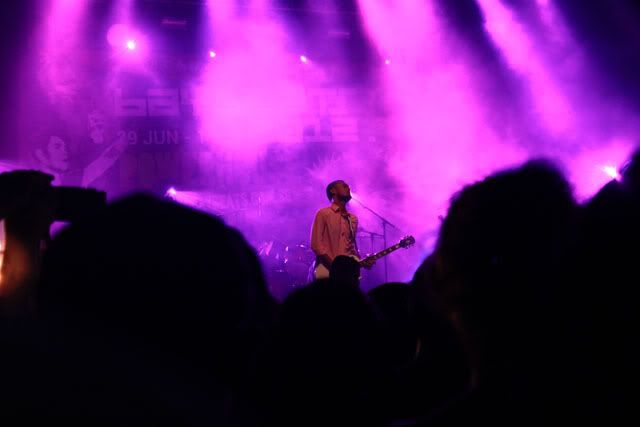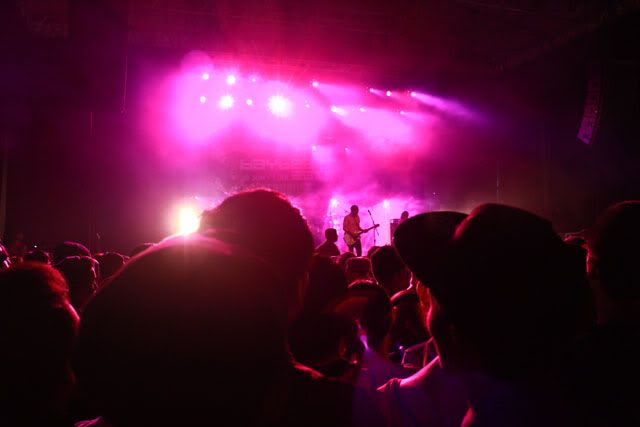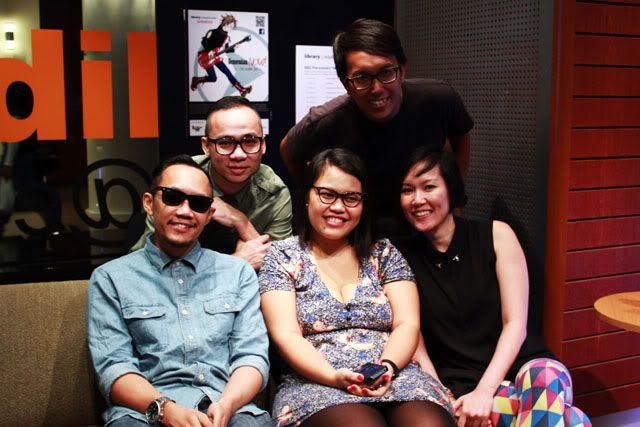 See you strangers.